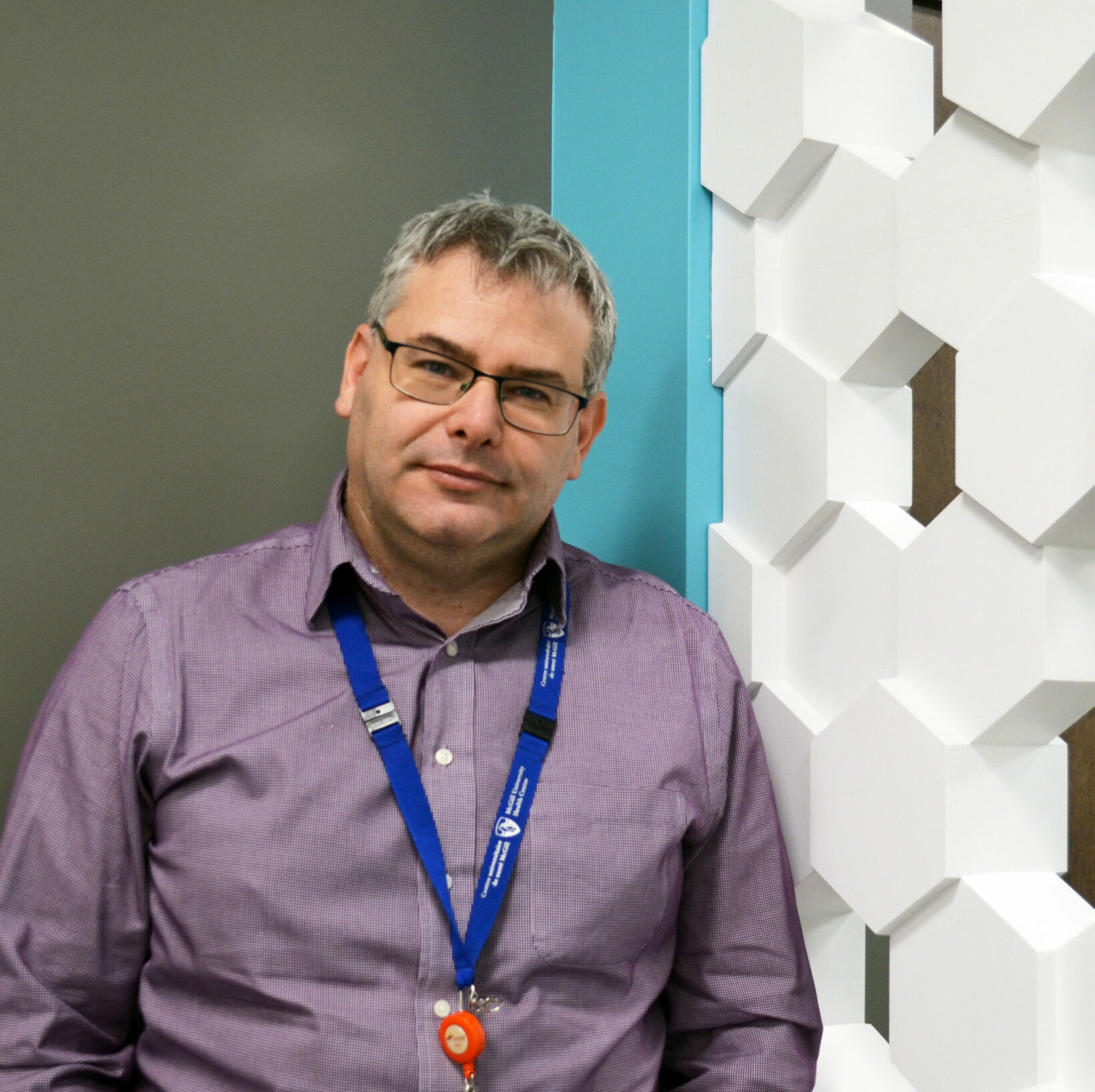 By Diane Weidner, Steinberg Centre for Simulation and Interactive Learning

Some people are destined to be in the heat of the action; Dr. Zvi H. Perry seems to be one of them.  Whether he's wresting a knife away from a would-be terrorist, setting an open arm fracture for a young child, or helping to control excessive bleeding in an elderly woman who has fallen at the grocery store, he gets involved.  As a general surgeon, his help is often life-saving.

With his attentive and kind demeanour and infectious sense of humour, Dr. Perry is very modest about his many outstanding accomplishments.  As he winds up his Clinical Research Fellowship at McGill University's Steinberg Centre for Simulation and Interactive Learning, I sat down to learn more about his fascinating path into medicine.

Never say never…
"When I was 19, I got caught in the middle of what I thought was a terrorist attack.  I intervened and struggled with a person wielding a knife.  I was cut and as it turned out, I was exposed to HIV, which scared the hell out of me.  So I said, 'I will never, ever be a physician' because I did not want to have any contact with blood. Today, I am a general surgeon and whatever I do involves lots of blood! Never say never," he cautions.

The importance of education
With over 100 scientific publications to his name, it's safe to say that Dr. Perry has a curious mind.  He holds five bachelor's degrees, two master's degrees and two doctoral degrees that encompass his many interests, including history, psychology, philosophy, biology, medical sciences, epidemiology and medicine.  "Growing up in my house, books were essential and we all were taught the importance of education."

Finding a better way to treat my patients
Dr. Perry came into medicine a bit later in life. "I was an educational psychologist working with autistic kids. I was frustrated by the fact that I couldn't help them enough and was not authorized to give them the proper medication. So I went to med school, hoping to find a better way to treat my patients.  I am at times a bit impatient—I like to see things done swiftly.  In medicine, the best way to do this is through surgery because you see the results right away.  So I became a general surgeon."

Not fit to go to university
"In my first year studying psychology, I was not overly fond of mathematics. Statistics was even more intimidating, as it was a way to oust a third of the students. On my first statistics exam, I got 28 out of 100 and concluded that I was not fit to be a university student.  I met with the teacher's assistant to review the exam, and it turned out that he had made an error and forgot to include 48% of my grade, so I was actually second from the top. I remember shouting at him: 'Statistics is the stupidest thing someone can teach in life. I will never be caught doing anything with statistics!' Sure enough, I taught advanced statistics, wrote a book about statistics, and went on to do a PhD in epidemiology and biostatistics.  Again, I say 'never say never!'  Life gives you clues to let you know where you are supposed to be in life… you just have to try to figure out what the clues mean!"

The importance of family time
When he is not at the office, clinic or operating room, Dr. Perry is spending time with his beloved wife Daphne and his four kids.  "We like to watch Gray's Anatomy together; they ask questions and we discuss the procedures. They are very interested in what I do. My youngest daughter, at 12 years old, got involved in the "Stop the Bleed" program after helping me treat an elderly lady who fell and injured her head at the supermarket.  My eldest daughter, 17 years old, was with me at the park when we saw a young girl fall and have an open fracture of her arm. Together, we immobilized her arm and brought her to the hospital.  Real life experience is so much more powerful than anything else."

Dr. Perry is committed to sharing his knowledge to bring about real change to the patient experience through his practice and research.   "At night, I sleep well. I know that I did everything I could for the patient before, during and after surgery to give them the best care possible."

It's been a pleasure, Dr. Perry!

Learn more about how Dr. Perry is raising awareness to better educate health care professionals on the specific needs of obese patients.
July 16 2019