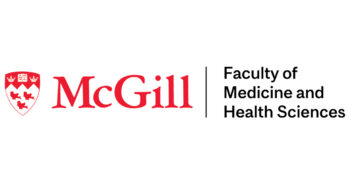 Dear Members of the Faculty of Medicine and Health Sciences community,
On May 2, a message was sent to all members of the McGill community outlining changes to the University's COVID response guidelines. One of the changes communicated was that, while still strongly encouraged, the wearing of masks on campus will no longer be required as of May 24.
Masks still required for our four health professions schools through the summer
Although mask wearing has been made optional on campus and generally, it remains mandatory in hospitals and other clinical settings. To minimize the risk of COVID transmission among health professionals, including our teachers, the Faculty of Medicine and Health Sciences will continue to make mask wearing compulsory for all learning activities that take place indoors, including on campus, until the end of the summer semester. This applies to all members of the School of Medicine, the Ingram School of Nursing, the School of Physical and Occupational Therapy and the School of Communication Sciences and Disorders. The situation will be re-assessed in the coming months before a determination is made for the fall semester.
Check the regulations of your work location
While the requirement to wear masks for indoor activities on campus applies solely to members of our health professions schools, for those who work off-campus, note that the regulations of the respective individual locations must be respected.
Things are trending in the right direction, but we must each continue to do our part to minimize the impact, of what continues to be a highly transmissible virus, on the health of our community and on our health care system.
As the end of the winter semester nears, I want to take this opportunity to once again thank each and every one of you for your continued efforts over the past two-plus years to ensure that the Faculty continues to meet its high standards in the face of challenging times. With the long weekend approaching and the doorstep of summer nearing, I encourage everyone to take the opportunity to get outside and to reconnect with family and friends.
Regards,
David Eidelman, MDCM
Vice-Principal (Health Affairs)
Dean of the Faculty of Medicine & Health Sciences