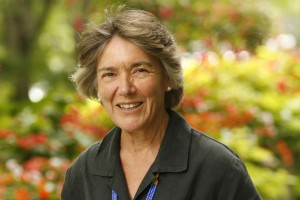 The College of Family Physicians of Canada (CFPC) is pleased to celebrate the 20th Anniversary of its Section of Researchers. To acknowledge this important milestone, and recognize those health professionals who have dedicated their work to family medicine research, the College will honour the Top 20 Pioneers of Family Medicine Research in Canada for their respective contributions to advancing health care in Canada and around the world.
Included on this list is McGill's Dr. Ann Macaulay, recognized for her development of community participatory research methods for research on diabetes with the Indigenous Mohawk population in Canada.
"While there are many worthy candidates for this honour, 20 researchers have been selected who meet the criteria of what it means to be a pioneer within their respective fields of work," says CFPC President, Garey Mazowita, MD, CCFP, FCFP. "These pioneers  have demonstrated the value of research that is informed by doctor-patient relationships, continuity of care, community and population connections, and commitment to teaching – the very attributes that family doctors bring to Canadians on a daily basis."

"We are proud to celebrate the Top 20 Pioneers – and all family medicine researchers – for their important work," says CFPC Executive Director and CEO, Francine Lemire, MD CM, CCFP, FCFP, CAE. "I commend the Section of Researchers for their dedicated work to advocate for family medicine research since 1995. Collectively, they have created a community of practice in family medicine that has inspired health professionals to work together, learn from one another, and make positive advancements to the discipline of family medicine and family practice."

Congratulations Dr. Macaulay!

Click here for the CFPC Press Release.