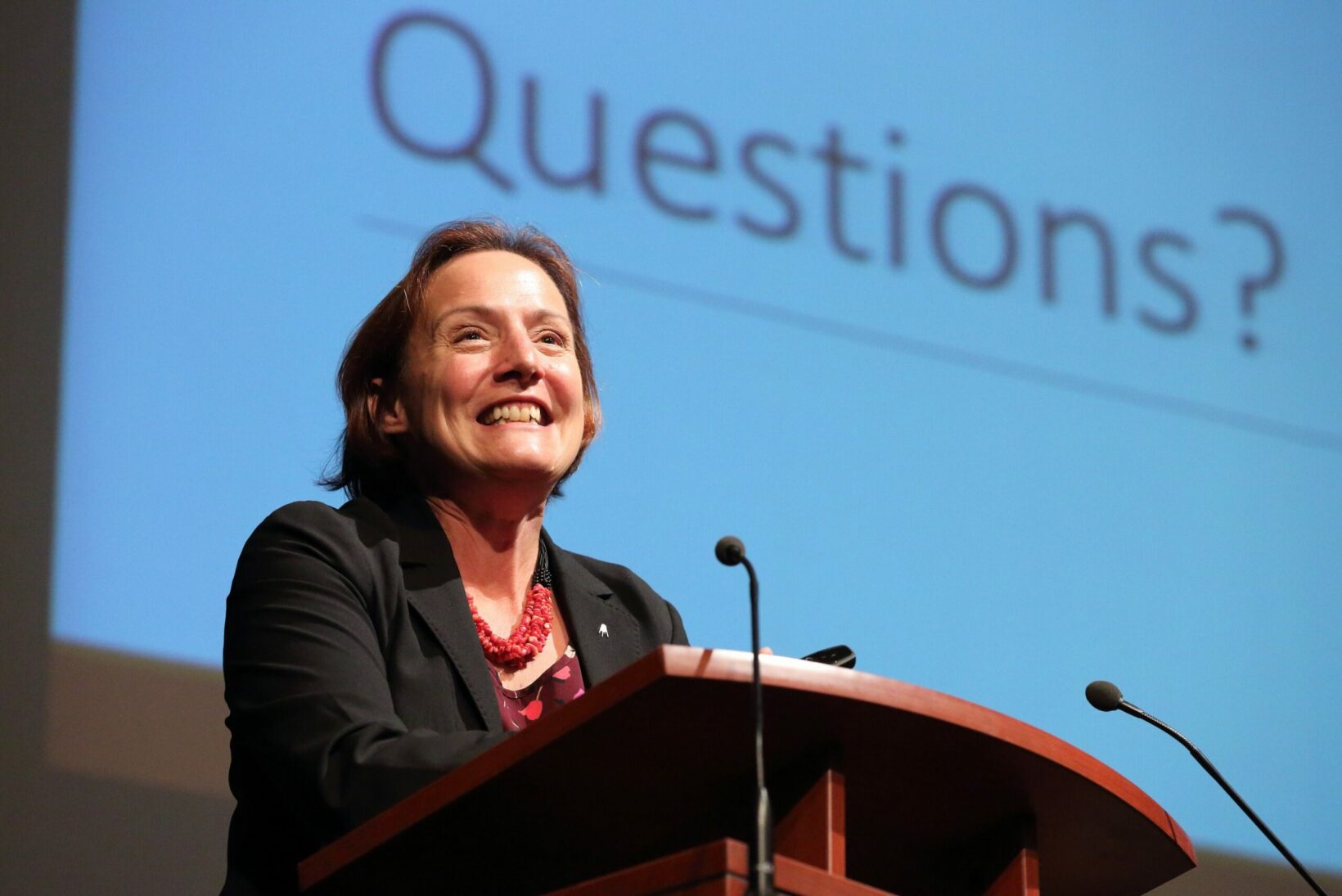 On September 14, 2006, McGill's Medical Simulation Centre – the first of its kind in Canada – opened its doors. Using fake patients in very real situations, the Steinberg Centre for Simulation and Interactive Learning (renamed as such in October 2015) has helped thousands of health sciences learners over the past decade test their mettle in a setting where they can 'do no harm.'

To celebrate its ten-year anniversary, the Centre held a series of special events on September 14 and 15. More than 200 people gathered in Moyse Hall for a public lecture that focused on using simulation to prepare for Mars exploration that was delivered by Dr. Kim Binsted from the University of Hawaii, and principal investigator of the NASA-funded HI-SEAS initiative. The event also featured the screening of a moving video tribute to the late Arnold Steinberg, a great champion of the Faculty of Medicine and of the Centre which bears his name.

The following day included grand rounds given by Dr. Richard Reznick, Dean of the Faculty of Health Sciences at Queen's University, as well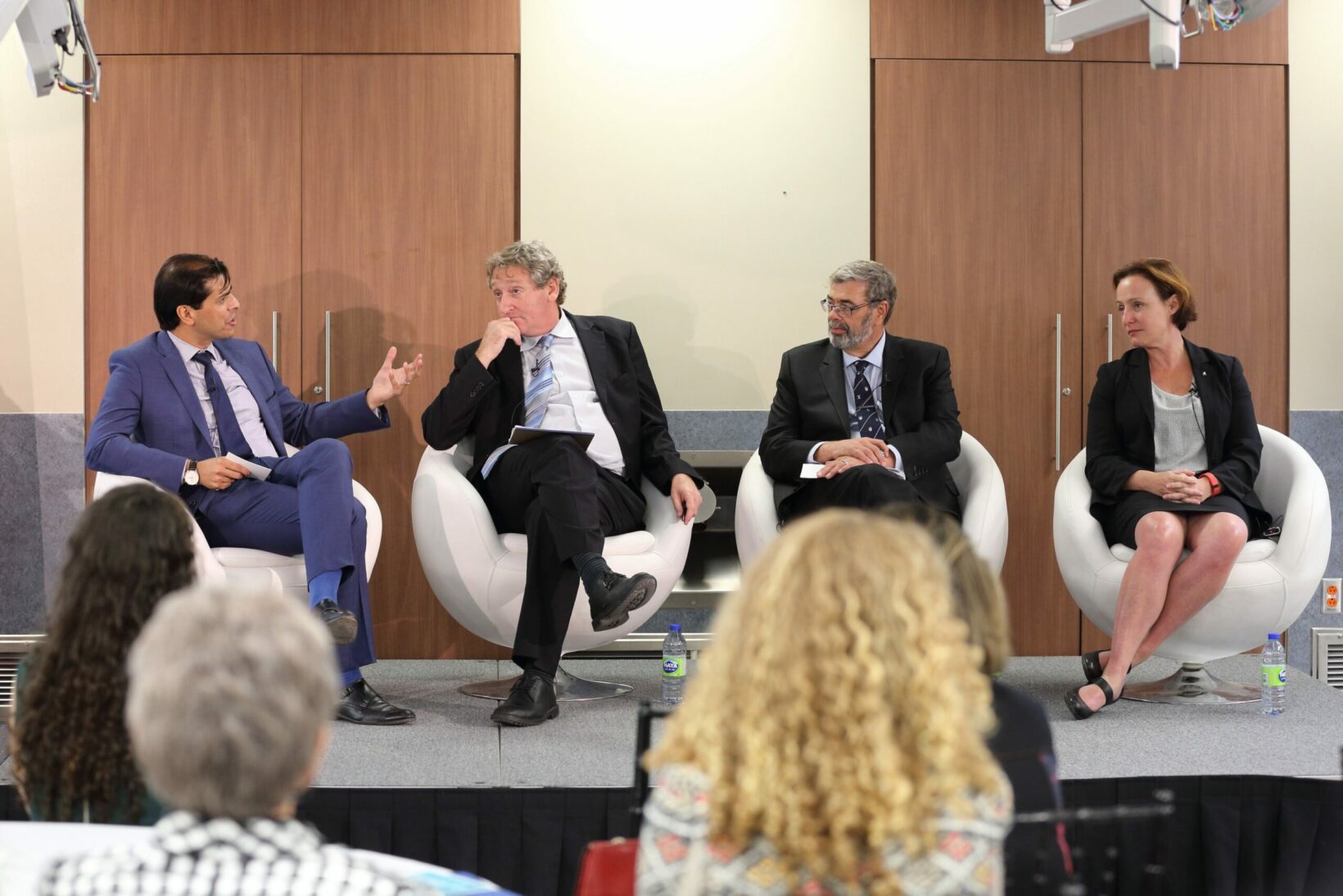 as a special panel symposium moderated by Dr. Raj Aggarwal, Director of the Steinberg Centre for Simulation and Interactive Learning, which featured Drs. Binsted and Reznick, as well as Dr. Amitai Ziv, Founding Director of the Israel Center for Medical Simulation.

In addition to these special events, the Centre is also marking the anniversary with the completion of its newly expanded training and research space.

"The expansion relates to a large donation of $7.5 million we received from the Steinberg Foundation last October," explains Dr Raj Aggarwal, who is also an Associate Professor of Surgery at McGill. "Half of that money is for the physical expansion and the other half is to drive forward a research and innovation agenda." The Centre will be nearly double in size, from 18,000 to 30,000 square feet, and an even greater emphasis will be put on multi-disciplinary research and innovation.

A legacy of giving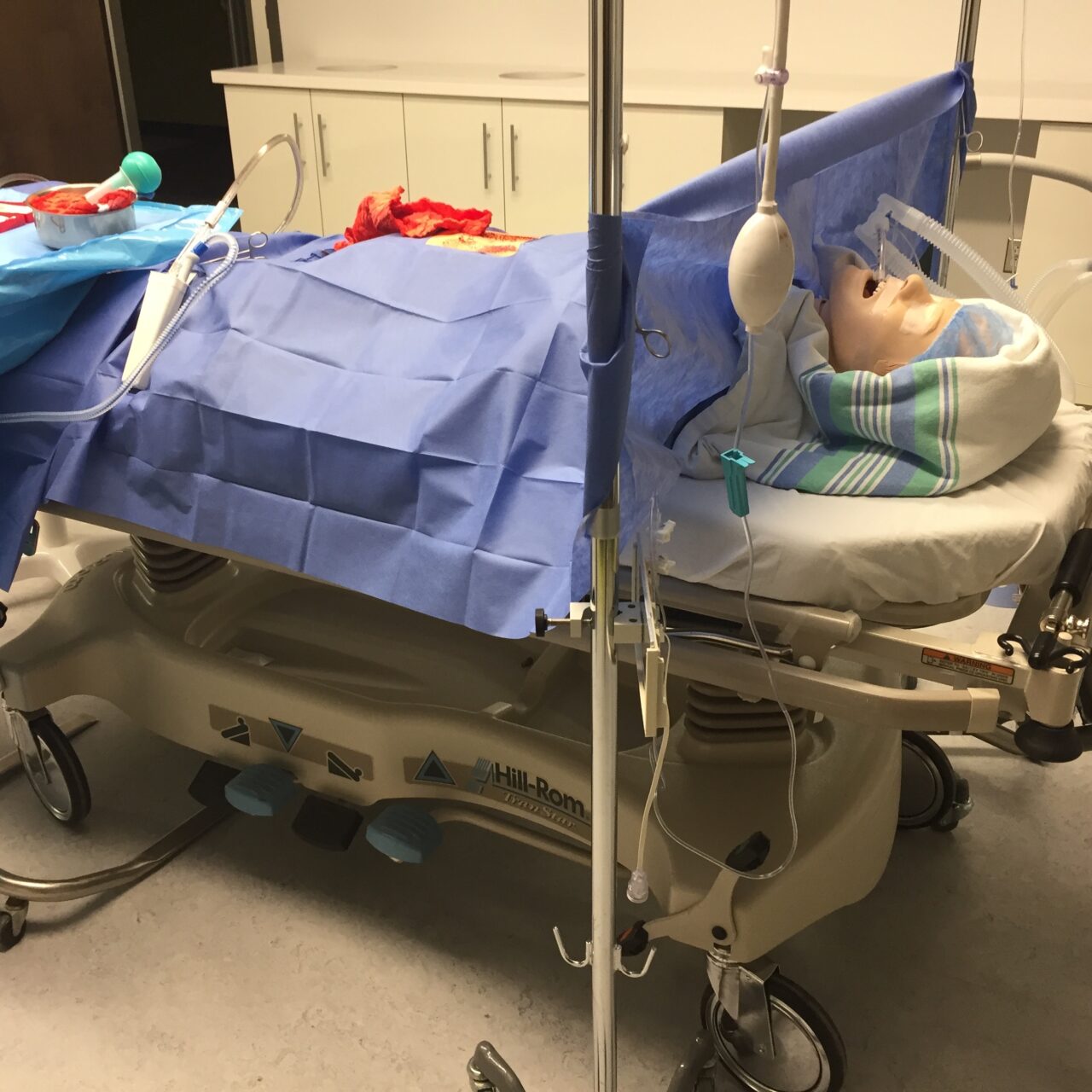 With the introduction of simulation training in medicine, the Faculty of Medicine saw an opportunity to improve how medical education was delivered and Arnold Steinberg was keen to help make it happen. The Steinbergs have long been major supporters of the Centre that bears their name. Arnold, former Chancellor of McGill, businessman and philanthropist, was a driving force behind its creation in 2006.
"It's hard to think of anyone who's made a bigger, deeper contribution to McGill University in the last number of years than Arnold Steinberg," says Dr. David Eidelman, Dean of the Faculty of Medicine. "He was a person who was very passionate as an individual about health care and about what role he could play in trying to make the health of Canadians better."

When it opened, the Centre was at the vanguard of medical simulation in Canada and the world. "Over time a lot of other universities and centres caught up with us," says Dr. Aggarwal. "Arnold and I discussed this in terms of where we wanted to take the Centre forward. He said, 'Raj, we want to be best in the world again. So where do we go from here?'"

Buoyed by its success – data overwhelmingly demonstrates that the kinds of learning opportunities the Centre offers, from team training to central lines to laparoscopic surgery, can vastly reduce errors and improve outcomes – the decision was made to expand and to ramp up the Centre's focus on research and innovation.

A new chapter
"How I'd like people to think about the new space is that we've created a living laboratory which is a health system in its own right which we can use for education of both health care professionals and patients themselves," explains Dr. Aggarwal. "Then we can leverage those two to decide where we need to focus our research and where we need to focus our innovation in health care, including new processes or new products we might want to introduce into our health care system."

A big part of this will be increasing collaborations between not only different health professionals, but also other faculties such as engineering and management. The basic strengths of the Centre remain: perfecting clinical, communication and team skills in a simulated setting. However, the setting itself has been expanded to more accurately reflect the real life scenarios health care professionals face daily.

"We've added a simulated ward which is analogous to a real ward. The nurses' station, the waiting area, the storage cupboard, the ward team room are all simulated spaces we can have activities in," explains Dr. Aggarwal. "We've also built a full-scale dedicated operating room that will look feel and touch like a real operating room so we can run full-scale events right in there."

As part of their mission to change with the times and stay ahead of the curve, Dr. Aggarwal is keen for the Centre to reflect the evolving view of how to care for patients within the community. "The other thing that I think is most exciting and most novel is we've also built a 1,000 square foot simulated apartment which has a living room and dining area, kitchen, bedroom and a bathroom so we can actually use that entire space for educating clinicians to deliver health care in patients' homes."

But adapting to change means changing people's habits and beliefs. Dr. Aggarwal wants to shake up a number of accepted care pathways – but only once alternatives have been tested and shown to work in the Simulation Centre.

For example, what if we took heart attack patients straight from the ambulance to the cardiac cath lab, bypassing the emergency room altogether? Or what about sending complex surgery patients home the same day and monitoring them in their own homes? "This is a huge leap from what we're doing now and you can imagine trying to implement that in a complex health care system like McGill," says Dr. Aggarwal. "But we could do that within our SIM centre. We can think about novel health care pathways and essentially simulate what a novel policy might look like."

All of this is addition to the existing simulation facility, which has three main components. First, there are 10 clinic rooms which can be transformed into an emergency or ward room according to the simulation. The second area is for practising clinical tasks from putting in an intravenous cannula to doing complex surgery on a cadaver. The third is known as the high-fidelity room, and is used for team training in critical events in an ICU, operating room or trauma room context.

Many simulations are done with the help of a team of theatre actors from around Montreal who act out a detailed scenario of, say, "a 45-year-old divorced mother of three with a dog named Billy" who is having abdominal pain, explains Dr. Aggarwal. "It's like being on a movie set, you have a script and these are the actors. But the clinicians don't get the full role, they just get a brief in the same way you get a brief when you go to see a patient in the emergency room or the ward." The rooms are equipped with two-way glass so the simulations can be observed and feedback given. Mannequins and animal models are also used for certain task-based simulations.

See one, do one
The importance of the Simulation Centre is perhaps most central to the students who use it as part of their training. Although tough, the simulation sessions – of which there are now nearly over 600 a year – are extremely popular.

"I think simulations are essential to our medical training, and also undervalued currently," says third year McGill medical student Doulia Hamad. "The culture of logging a large amount of training hours and of having checklists and standardized protocols for every step is lagging in medicine in comparison to other high-stakes fields such as aviation or civil engineering."

"I've seen residents almost in tears when they're trying to explain what a 'Do not resuscitate' order means," says Linda Crelinsten, former Assistant Director of the Centre. "But you're not reprimanded for making mistakes, you can actually deconstruct it and go back and say why you do it that way."

This emotional, communication aspect of medical training has often been secondary to clinical training in health sciences disciplines. Students appreciate the chance to practice these more delicate, nuanced scenarios at the Centre before being thrust into a situation with a real patient. "It gives students the opportunity to practice something that may be uncomfortable for them, such as taking a sexual history, so that they can best serve their patients in real life," says third year McGill medical student Mary Koziol.

This benefit is extended not only to future MDs but all students in the Faculty of Medicine. "Initially there was a primary focus in medical education but increasingly all the other health professional programs are using the simulation centre in ways that really add value to the competencies that you can't get in a classroom," says Dr. Annette Majnemer, Vice-Dean, Education, Faculty of Medicine. "It's fabulous."

In the view of students, this is the future of medical training. "Maybe someday, the 'See one, do one, teach one' approach will be changed to 'See one, practice 15, then do one'!" says second year McGill medical student Brian Tran.

October 13, 2016