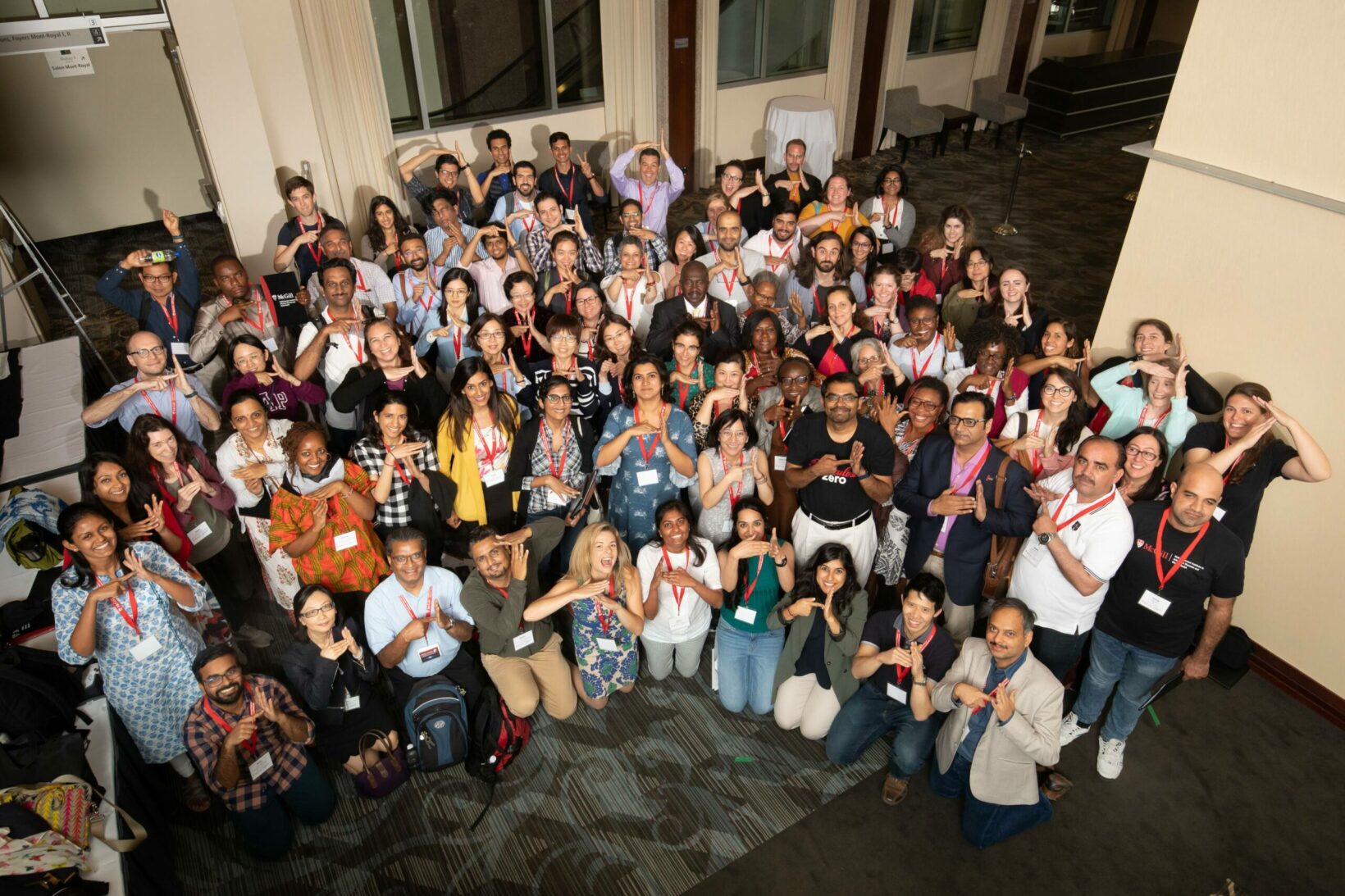 By Kristin Hendricks, McGill Global Health Programs

This past June, more than 550 physicians, nurses, students, industry professionals, policy makers, advocates, former patients, and academics were in Montreal to learn, discuss, network and build collaborations in finding novel solutions to tackle the many challenges around infectious diseases and global health as part of the McGill Summer Institute in Infectious Diseases and Global Health.

For its fifth edition, in 2019 the Summer Institute offered eight unique courses over two weeks.  Once again the Institute was planned by the McGill Global Health Programs, the McGill International TB Centre, the JD Maclean Centre for Tropical Diseases, the MUHC-RI (Infectious Diseases and Immunity in Global Health) and the McGill Interdisciplinary Initiative in Infection and Immunity—showing the strength of McGill's infectious diseases research centres.

Started in 2015 with three courses, the Institute has continued to grow each year and over the course of its five years the group has held 30 courses and hosted 2,300 people at McGill. Throughout this span, a founding principle of the Summer Institute has been to generate funding to support the attendance of colleagues from low and middle-income countries. Organizer feels it is critical that all can join as leaders, teachers and participants. The Summer Institute has continued to have 25-30% participation from low and middle-income countries each year.

To help celebrate the Summer Institute's fifth edition, McGill Vice-Principal (Health Affairs) and Dean of the Faculty of Medicine, Dr. David Eidelman, thanked Institute Director Dr. Madhu Pai at a special evening reception on June 12. The Dean spoke about the platform's success in teaching and how he looks forward to seeing how the Summer Institute will evolve within the Faculty of Medicine's new School of Population and Global Health.

As it marked this milestone in the growth of the Summer Institute in Infectious Diseases and Global Health, organizers look forward to continuing the tradition each summer in the years to come.

More information here: http://mcgill-idgh.ca/

*All photos by Owen Egan
July 10, 2019