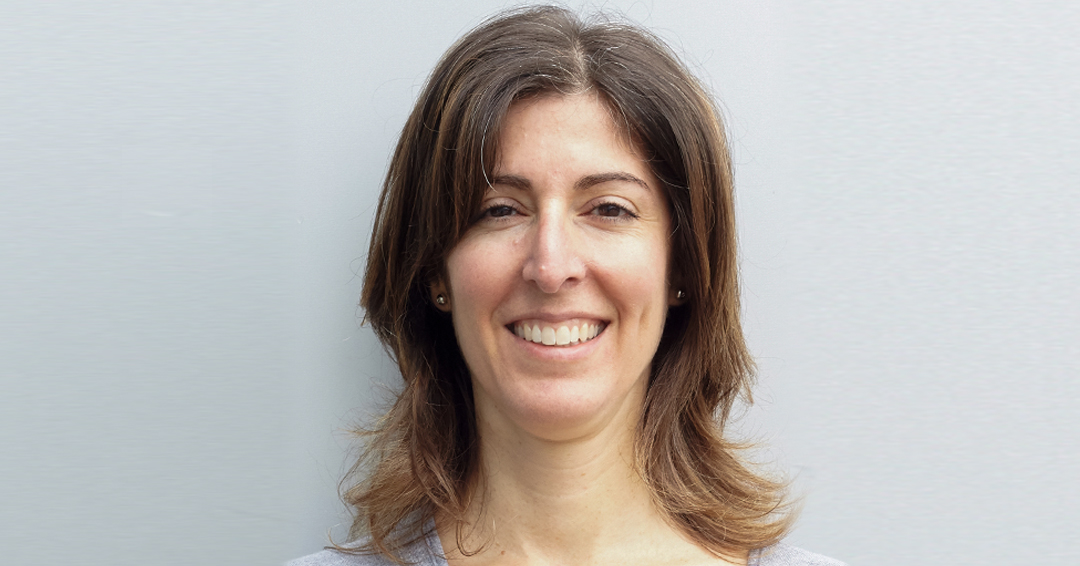 Program Directors (PD) in Postgraduate Medical Education (PGME) play a significant role in resident education and training. Since 2017, PGME has bestowed a Program Director Leadership Award upon a PD who has demonstrated their outstanding commitment to enhancing residency education and driving innovation.
On December 8, 2021, Carine Haggar, MDCM became the fifth PD to receive this special award for her remarkable work—in the midst of a pandemic—with residents in Emergency Medicine (EM).
"PGME is very proud of Dr. Haggar's accomplishments and thanks her for her tireless work and for being an inspiring educator," says Regina Husa, MD, Associate Dean, PGME.
Being selected for this award is rewarding for Dr. Haggar. "Being PD for eight years is a fair amount of hard work and hours put in. This award is very appreciated and I see it as a validation of the past eight years. Although, it is still a team effort with other colleagues and of course, the residents involved. It's nice to be recognized especially by those you care about."
While Dr. Haggar has since moved on to become the Associate Chief of the McGill University Health Centre Emergency Department (Royal Victoria and Montreal General Hospitals), she enjoyed her experience as a PD. "I liked working with residents and colleagues invested in the program," she says. "Working on new initiatives and seeing them flourish is very gratifying. It's also great to see residents coming in as eager R1's and completing the program as accomplished, full-fledged staff, then hearing back how competent they are and how the program served them so well. We have McGill EM grads all over the world!"
In his nomination letter, Robert Primavesi, MDCM, Associate Chair Education, Department of Emergency Medicine of McGill University, stated:
"Dr. Haggar's three greatest accomplishments have been taking the program she inherited and leading it to full accreditation, implementing Competency Based Medical Education (CBME) as one of the early program adopters now in its final year, and bringing humanism to the role of PD where she led the program with both certitude and compassion."
Chief Residents of McGill Emergency Medicine (2020-2021), Drs. Anne Sophie Drouin, Robert Goulden, Audrey Marcotte and Jacob Sawa consider themselves lucky to have had Dr. Haggar as their PD. In their letter, they write:
"Dr. Haggar embodies the core values of emergency medicine and is a role model. Respectful dialogue, teamwork, and problem solving are encouraged through our resident program committee where residents actively participate as collaborators, managers, and advocates. Furthermore, Dr. Haggar's actions demonstrate a commitment to serving patients both on and off shift. This has been exemplified by the recent pandemic, in which Dr. Haggar has also concomitantly managed resident concerns, staff shortages, and the transition to learning into an online format."
Moreover, Dr. Haggar's leadership skills are noteworthy. The Chief Residents praise her ability to motivate residents and faculty, value feedback and ensure a resident-centred curriculum:
"Examples include the development of a lecture "bootcamp" series that now fosters a rapid transition to residency for junior learners, a flexible learning plan for senior residents pursuing their area of interest in emergency medicine, and innovative interprofessional simulation exercises designed by teams of residents and staff"
The PD Leadership Award adds to a growing list of teaching awards received by Dr. Haggar. In 2012 she was the recipient of the McGill University Emergency Medicine Teacher of the Year Award and the Association des médecins d'urgence du Québec Teaching Award in 2019.
On behalf of the FMHS and the PGME Team, thank you, Dr. Carine Haggar, for your stellar contribution to residency education and training!
Past PGME PD Leadership Award Recipients:

2017: Dr. Thierry Benaroch
2018: Dr. Marion Dove
2019: Dr. Leon Tourian
2020: Dr. Mohamed El-Sherbiny, Dr. Ning-Zi Sun, Dr. Pramod Puligandla