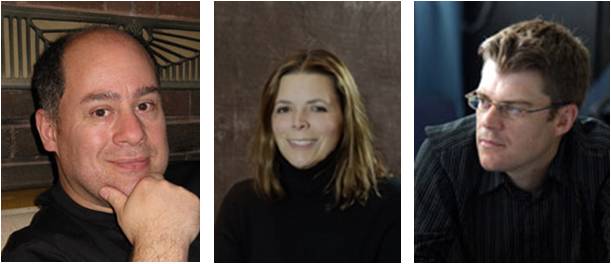 Three McGill Faculty of Medicine members have been recognized for their exceptional commitment to medical education by the Canadian Association for Medical Education (CAME).

CAME 2013 Certificate of Merit Award RecipientsDr. Terry Hebert
(Pharmacology & Therapeutics)
Dr. Leonora Lalla
(Family Medicine)
Dr. Kevin Waschke
(Medicine)
 The award serves to promote, recognize and reward faculty committed to medical education in Canadian medical schools. Recipients of the award are selected based on their contribution to medical education deemed to be valuable within their medical school.
The CAME Certificate of Merit Award consists of a certificate and CAME membership for one year. For those who are already CAME members, their membership will be extended for one year. The number of awards to be given in any year is determined by the CAME Executive on an annual basis.

These deserving colleagues will be recognized at the upcoming CAME Annual General Meeting which is held in conjunction with the Canadian Conference on Medical Education (CCME) in Québec, QC on Sunday, April 21, 2013 at 17:30 at the Hilton Hotel Québec.

For more information click here

January 8, 2013