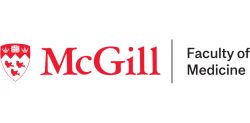 Dear Colleagues,

In light of an expanding mandate and a commitment to ensure inclusive and transparent Faculty governance, the Social Accountability and Community Engagement (SACE) Office, McGill Faculty of Medicine, is seeking one new faculty member to join the following committee:
Widening Participation Committee (WPC)
 
Representative: Widening Participation Committee

The nominee should be a member of a McGill Department or School within the Faculty of Medicine representing Medicine from the clinical environment.

The Widening Participation Committee term of representation is three (3) years, renewable. The Committee meets a minimum four (4) times per academic year, twice in the fall term and twice in the winter term. Additional meetings can be convened as needed. Efforts will be made to accommodate members at a distance through tele- or video-conferencing.

About the Widening Participation Committee
The Widening Participation Committee is mandated by the Faculty of Medicine's Social Accountability and Community Engagement (SACE) office to develop, implement and monitor programs and initiatives aimed at increasing the participation of underrepresented populations in the application processes of McGill's health professional programs in the Faculty of Medicine and the Faculty of Dentistry.

Procedure for Nominations
All nominations must be submitted online and include a few sentences describing the nominee's interest and the contributions one believes they would bring to the committee. Submissions will be reviewed by the Faculty Council Nominating Committee, which in turn will make recommendations to the Vice-Principal (Health Affairs) and Dean of Medicine, David Eidelman.

Please note that the deadline for submissions is March 9, 2020. Should you have questions about the nominating procedure, please do not hesitate to contact Leah Moss at leah.moss@mcgill.ca. For questions about the above-mentioned position or committee mandate, please contact Nicole Li-Jessen nicole.li@mcgill.ca.

We look forward to receiving your nomination via the online form!

Best regards,

Leah Moss, PhD

Senior Advisor, Office of the Vice-Principal (Health Affairs) and Dean of Medicine

on behalf of the Faculty Council Nominating Committee
February 7 2020