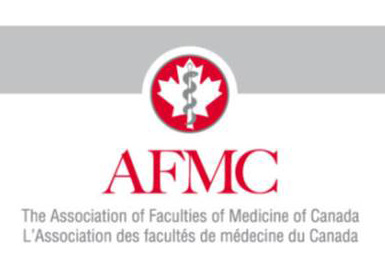 Founded in 1943, the Association of Faculties of Medicine of Canada (AFMC) represents Canada's 17 faculties of medicine and is the voice of academic medicine in this country. Our member faculties graduate over 2500 MDs a year; train 10,853 medical students and 14,523 postgraduate trainees; and have 37,788 full and part-time faculty members.
Please visit www.afmc.ca for further information.
VICE PRESIDENT, EDUCATION – 2 days a week
The Vice President, Education is responsible for the management of the activities of this sector whose main focus is to promote excellence in the continuum of medical education in Canada. This position is based in Ottawa and the successful candidate will be required to be in the Ottawa office.
Major Duties
• Oversee the management and operation of the Canadian Conference on Medical Education (CCME)
• Support and advise the CCME Oversight Committee, the CCME Scientific Program Committee and CCME Abstract Selection Committee for each conference
• Facilitate the Development and Implementation of the FMEC MD, FMEC PG and FMEC CPD projects
• Manage other special education/accreditation projects as assigned by the CEO and President
• Support AFMC committees and groups, as determined by CEO and President
• Provide strategic advice to the CEO, Senior Management and Board
• Mentor, coach and set performance targets for "direct reports" to achieve and exceed objectives
• Initiate and conduct formal performance reviews for "direct reports"
• Develop funding proposals and liaise with funders and potential funders
• Seek advice from and liaise with the faculties of medicine, outside partners, governments on behalf of AFMC
• Attend external meetings as a representative of AFMC
• Helps define the direction of AFMC
• Member of the AFMC Senior Management Team
• Sets the approach for the health education agenda at AFMC
• Stay current on advances, trends and innovations in Medical Education along the continuum
• Attends Medical Education meetings in North America and abroad
• Help faculties of medicine obtain data that will help them respond to accreditation and other requirements
Qualifications
• An extensive knowledge of current issues in medical education and accreditation. Direct experience with undergraduate medical education, CACMS/LCME accreditation activities and medical education more broadly
• A minimum of a doctoral degree, with an MD degree preferred. The experience, judgment and tact, to develop and enhance relationships with leaders in academic medicine
• Excellent interpersonal, negotiation and networking skills
• Excellent people management and organizational skills
• Effective time-management and budgeting skills
• Excellent verbal, written communication and presentation skills in English, strong French verbal and reading skills are desirable
• Excellent judgment
• Strong sense of tact, diplomacy, maturity and a professional manner
• Positive attitude; self-starter; highly motivated
• Flexible; detail-oriented; capable of multi-tasking with several competing demands
• Functions effectively in a team setting and builds collaborative cross-functional relationships
• Ability to learn quickly
• Skilled problem solver
• Operating with substantial latitude for actions or decisions
• Recognizes that decisions impact significantly on the Association, team operations and processes in many areas across the organization.
Application Process:
Applications will be accepted until August 16, 2013. Please forward your résume and cover letter to cperkins@afmc.ca. We thank all applicants for their interest. Only those selected for an interview will be contacted.
July 19, 2013