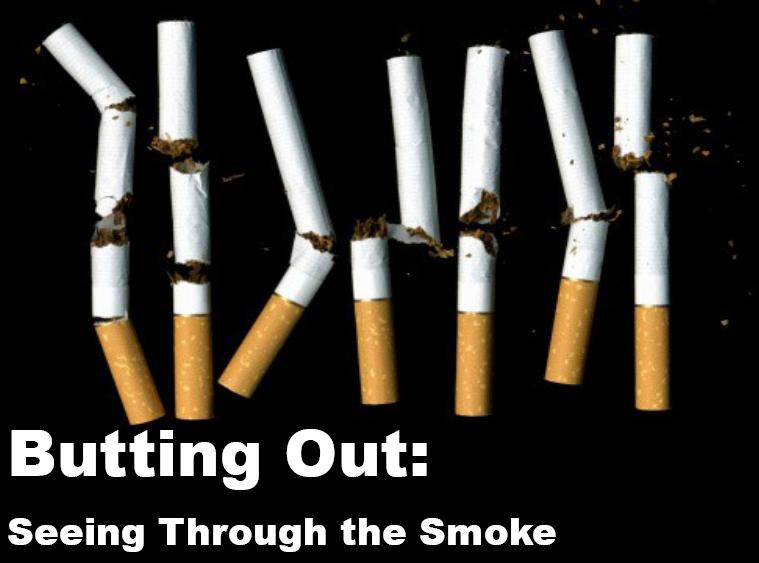 WHEN: Friday, May 31— 5:30-7:30PM
WHERE: Thomson House 3650 McTavish (McGill)
WHAT: Smoking is the single most preventable cause of death and disability in Canada. However, despite widespread awareness about its dangers, many individuals continue to smoke. Come join our experts as they share the challenges and rewards of quitting smoking, from both a medical and social point of view. Smokers, quitters, students, friends, and family welcome! Q&A to follow.
Refreshments provided.
WHO:

Dr. Mark J Eisenberg MD, MPH

Professor of Medicine, McGill

Dr. Jennifer O'Loughlin PhD

Department of Medicine, UdM

Flory Doucas

Coalition québécoise pour le contrôle du tabac

Dr. Katherine Frohlich PhD

Associate Professor, IRSPUM, UdM

Erika Dugas MSc

NDIT Coordinator, CRCHUM

Moderated by Dr. Joe Schwarcz
For more details, visit the event's Facebook page.

May 3, 2013