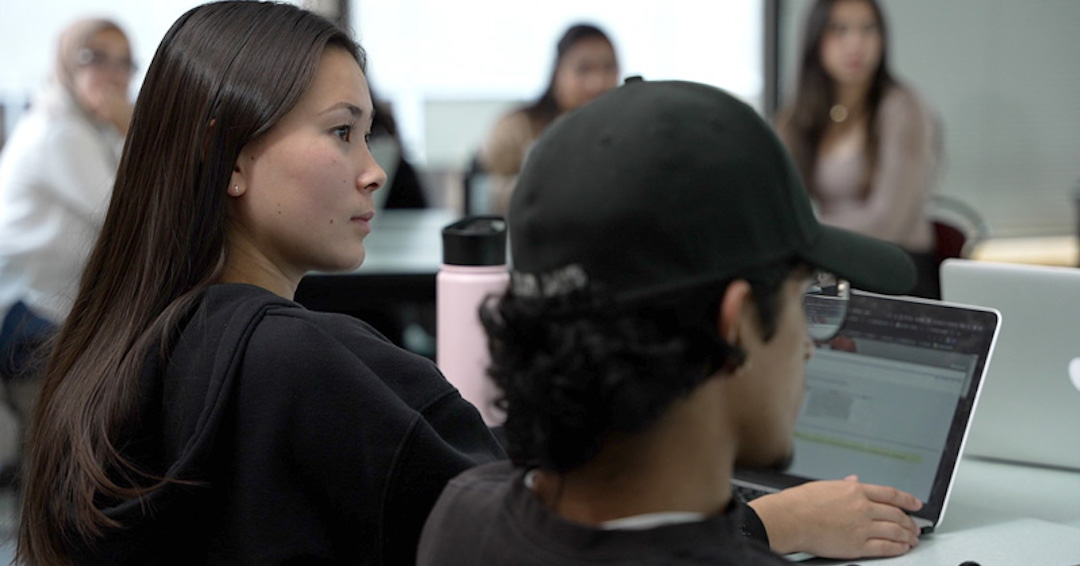 New McGill program provides grad students with hands-on industry experience
The COVID-19 pandemic laid bare a stark reality: a decades-long decline in Canada's biopharmaceutical industry had left the country without the manufacturing capacity required to quickly produce life-saving vaccines and therapies.
The federal government responded by launching an ambitious strategy to rebuild the biomanufacturing sector and ensure Canada's readiness for future health emergencies. One important element of the $2.2 billion, seven-year effort involves training the scientists, engineers and technicians needed to operate state-of-the-art production facilities.
To help build that talent pool, last fall McGill launched a Master's in Engineering program in biomanufacturing. The program will give students advanced instruction and hands-on experience through internships with industry and government partners.
The new program "is essentially building human capacity to support the growth" of the sector, says McGill Bioengineering professor Amine Kamen, who holds the Canada Research Chair in Bioprocessing of Viral Vaccines.
Bridging a gap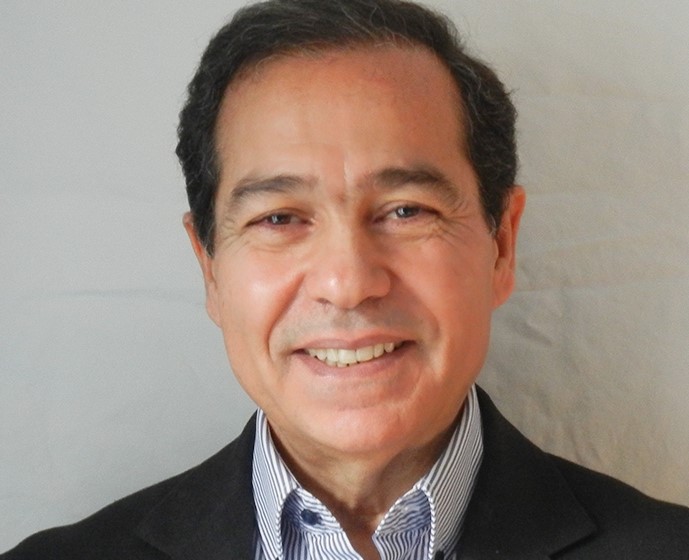 McGill has played a significant role in developing messenger RNA science since mRNA was first discovered in 1961. The use of synthetic mRNA was key to developing COVID-19 vaccines with unprecedented speed, and RNA technology holds promise for the treatment of other diseases.
To pave the way for more made-in-Canada treatments, however, the country needs to be able to produce biological materials in large quantities. That's where the new Master's program comes in. It will provide highly skilled personnel needed to run big production facilities and train the technicians who will staff them.
The program is starting small, with just 10 students this year. The plan is to admit 30 students next fall, with the number ramping up to 50 a year in the longer term. The 18-month  Master's program includes an academic year of classroom work followed by two internships.
Tahsin Abedi is a student in the first cohort. Tahsin, originally from Bangladesh, completed her Bachelor degree in Bioengineering at McGill last May. "I was on the fence about pursuing graduate studies right after my undergraduate," she says, "but in our field you do need a little bit more experience or a deeper level of knowledge." The new Master's program "is allowing us to get that deeper level of training."
Accelerating innovation
Among the employers that have agreed to provide internships is Moderna, the Cambridge, Mass.-based company known for developing one of the earliest and most effective COVID-19 vaccines.
Earlier this year, McGill became the first Canadian university to join Moderna's mRNA Access program, which aims to accelerate innovation and enable new vaccines and medicines for emerging and neglected infectious diseases through collaborative research and preclinical development.
Moderna recently broke ground on a new state-of-the-art manufacturing facility in Laval, Que., north of Montreal, to produce mRNA vaccines.
Programs like McGill's new Biomanufacturing concentration, with its emphasis on internships, "would really attract global talent to come to Montreal, as well as the local talent in Montreal to flourish and take its place in the global space of mRNA manufacturing," says Nedim Emil Altaras, Moderna's Senior Vice President for Technical Development.
Attracting talent
Another key partner in the new McGill program is the National Research Council Canada, whose new  Biologics Manufacturing Centre in Montreal will be capable of producing around 24 million vaccine doses annually.
Other companies that have pledged support for the McGill biomanufacturing program include vaccine makers Medicago and GlaxoSmithKline in Quebec City, Sanofi Pasteur in Toronto, and a number of smaller biotech firms across the country.
"I was more interested in the (McGill) program than other programs because it had the internship at the end," says Azmi Ezzat Agha, who completed his Bachelor degree in Biochemistry and Cell Biology at Western University in Ontario last spring. "I wanted to kind of expand my horizons, learn more things, gain more experience, and this program was kind of perfect for that."
Valuable experience
Students see the internships as an opportunity to apply their studies to real-world situations, while honing the soft skills so important to success in the workplace.
"I think it's going to greatly improve my communication skills," says Rim A-Siss, who entered the McGill program after earning her Bachelor degree in Chemical Engineering and Biochemistry from the University of Ottawa. "I'm going to be able to understand what is happening in the industry firsthand, and how the different components of the industry work together."
The Biomanufacturing concentration is offered through McGill's Biological and Biomedical Engineering program, an interfaculty graduate program involving the Department of Bioengineering in the Faculty of Engineering and the Department of Biomedical Engineering in the Faculty of Medicine and Health Sciences.
_________________________
RNA-based treatments have the potential to transform healthcare, making it more affordable and equitable. Discover how McGill experts are leading the RNA revolution.