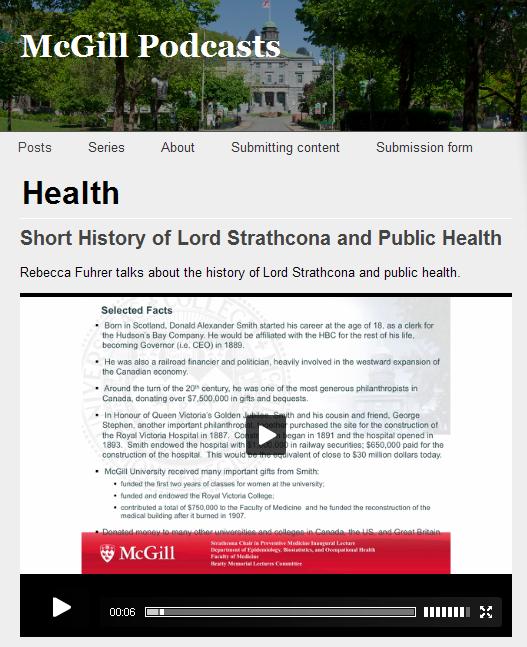 Watch and listen to Dr. Rebecca Fuhrer give a brief history of Lord Strathcona and Public Health on McGill Podcasts!

Dr. Rebecca Fuhrer is a  professor within the Department of Epidemiology, Biostatistics and Occupational Health at McGill University. Her research has focused on the social determinants of mental health, in particular gender, social integration and social position.

In 1899, Lord Strathcona became the Chancellor of McGill and held the position until his death in 1914. His contributions to McGill were many and included, most importantly, the funding and endowment of  Royal Victoria College, the establishment of the first classes for women at McGill, and generous funding to the restructuring and improvement of the Faculty of Medicine.

To watch the podcast click here

December 10, 2012