Quebec National Assembly, City of Montreal present celebrated neuropsychologist with honours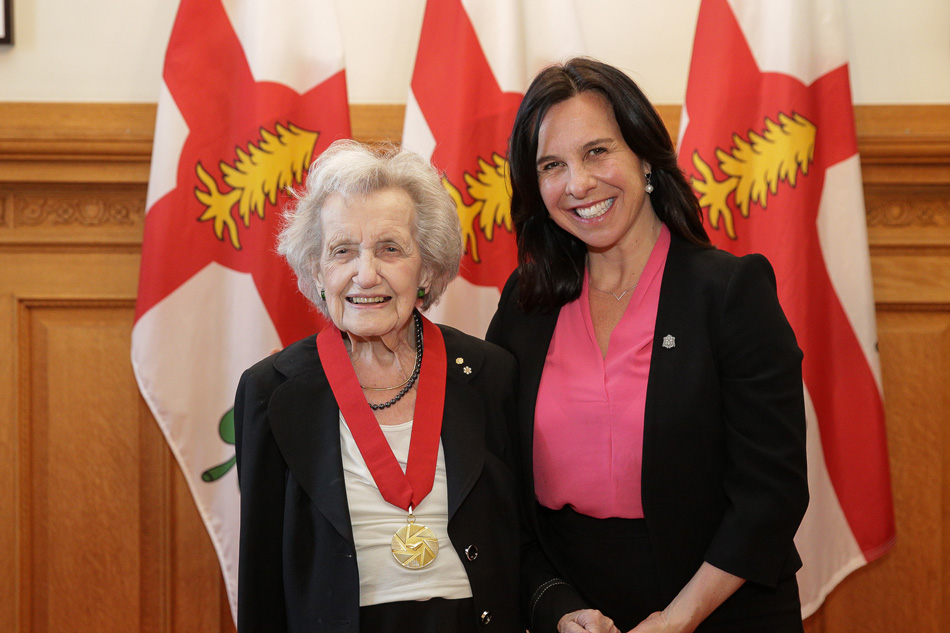 By Shawn Hayward, The Neuro
Brenda Milner has collected her share of awards, prizes, honourary degrees and other recognitions throughout her amazing career, but there is something special about being recognized with top honours from the city and province she has called home since 1944, all within one week.

On May 8, the Speaker of the National Assembly of Quebec, Jacques Chagnon presented Milner with its Medal of Honour, along with seven other Quebecers including McGill alumna Dr. Joanne Liu. The Medal of Honour is awarded to public figures from all walks of life who, through their career, their work or their social commitment, have earned the recognition of the Members of the National Assembly and the people of Quebec.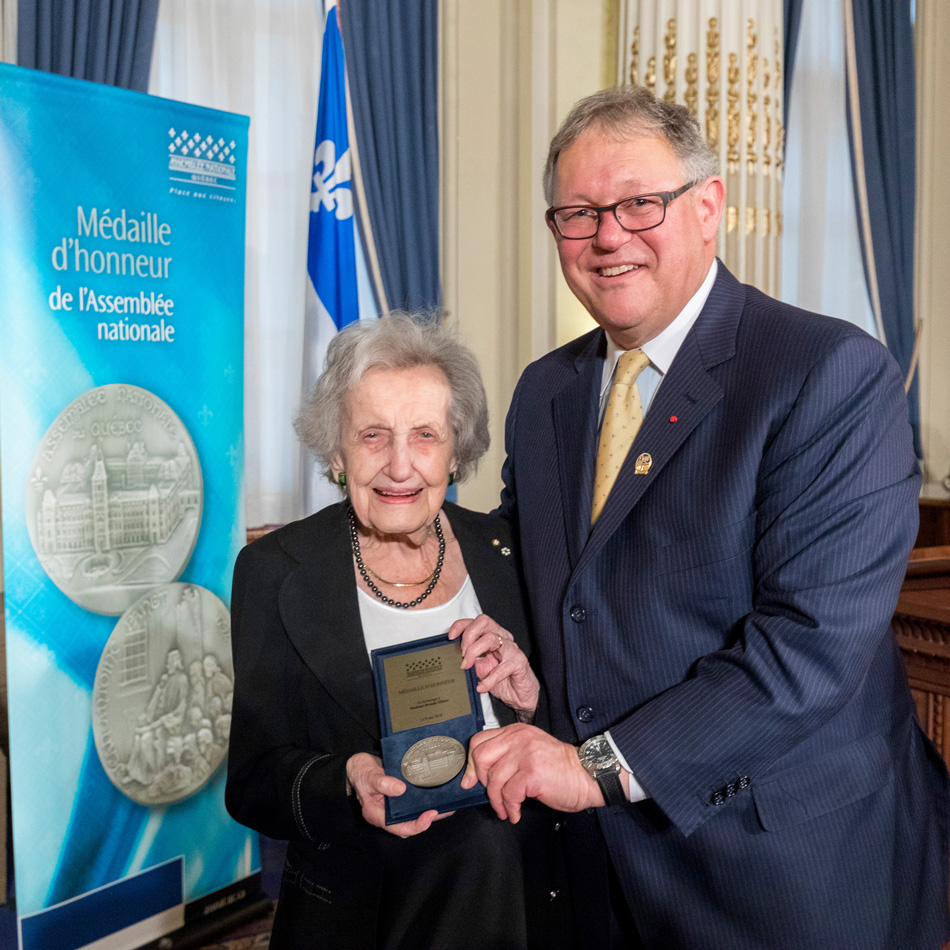 Milner added to that recognition the title of Commander of the Order of Montreal, given to her by Mayor Valérie Plante during a ceremony at City Hall on May 14. The Order of Montreal was created on the city's 375th anniversary to recognize women and men who have contributed in a remarkable way to the city's development and reputation. There are three ranks in the Order, Commander being the highest.

A celebrated researcher at the Montreal Neurological Institute and Hospital (The Neuro), Milner turns 100 years old on July 15. She is the Dorothy J. Killam Professor at The Neuro, and a professor in the Department of Neurology and Neurosurgery at McGill University.

Milner has had an extraordinary influence on the shape of neuroscience and on the work of scientists around the world. The origins of modern cognitive neuroscience of memory can be traced directly to her rigorous and imaginative studies. Just some of the awards she has collected over her outstanding career include the Dan David Prize and the Kavli Prize in Neuroscience in 2014, the Pearl Meister Greengard Prize in 2011, the Norman A. Anderson Lifetime Achievement Award in 2010, the International Balzan Foundation Award, the Goldman-Rakic Prize for Outstanding Achievement in Cognitive Neuroscience in 2009 and the Prix Hommage du 50e anniversaire from the Ordre des psychologues de Quebec. She was inducted into the Canadian Science and Engineering Hall of Fame in 2012. Milner is also a Fellow of the Royal Society of London and the Royal Society of Canada, and a Companion of the Order of Canada.

On September 6 and 7, The Neuro will hold the Brenda Milner Centennial Symposium in her honour.

May 16, 2018