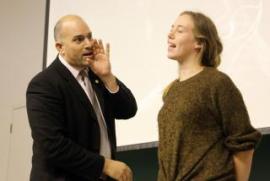 The Neuro brings the magic of Dr. Amir Raz's world-class research in cognitive neuroscience to CBCs' celebrated science series The Nature of Things.

The hot topic is whether our belief in pills has given rise to the substitution of placebos in the current spectrum of healing. If so, what discretionary measures must be considered in the future of medicine?

To learn more about this episode and to watch it online, click here.

To learn more about the series, click here.

October 22, 2013