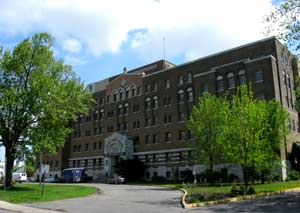 Dorval Mayor Edgar Rouleau said the Save our Lachine Hospital committee had "a very good exchange" with Dr. Richard Lemieux on Jan. 30. Lemieux was appointed by Health Minister Réjean Hébert to meet with the committee to discuss the future of the hospital. This month the health minister announced plans to remove the Lachine Hospital from the bilingual McGill University Health Centre and return it to its former manager, the French CSSS Dorval-Lachine- LaSalle. The response to the plan was swift and negative from patients, doctors and hospital staff.

The committee was first established six years ago when the struggling hospital was on the verge of closing. In 2008, the hospital was taken over by the MUHC and got back on track.

The meeting with Lemieux gave the committee the opportunity to lobby for the hospital to stay with its present management.

Read the full article from the Montreal Gazette

February 6, 2013