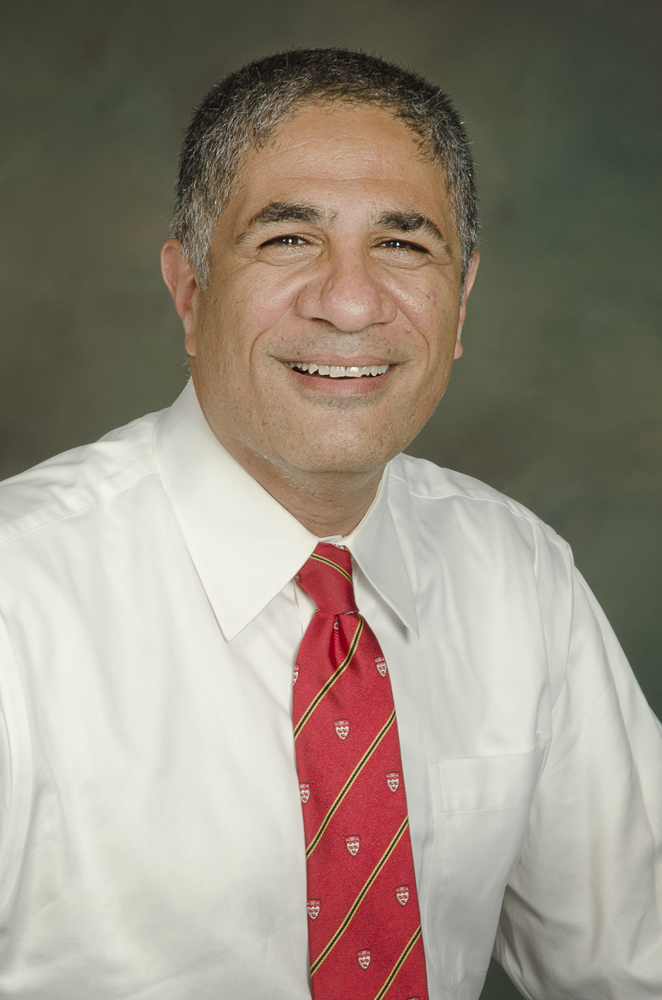 "Since I was a trainee, I always believed that case-based surgical education, or what I call patient-centered education, is the best method of learning," says Dr. Sherif Emil, Professor of Pediatric Surgery, Surgery, and Pediatrics at McGill University's Faculty of Medicine and the Mirella & Lino Saputo Foundation Chair in Pediatric Surgical Education & Patient and Family-Centered Care. That belief led Dr. Emil to collect hundreds of actual case scenarios and thousands of images — clinical, operative, radiologic, pathologic – over the past twenty years of his career. The collection has culminated in his authoring a new book, Clinical Pediatric Surgery: A Case-Based Interactive Approach, published on September 24. The book is one of the few single-authored books to ever be published in the surgical field.

"The book is really about the practice of pediatric surgery, the art of good judgment and wise decision-making that we all know is very difficult to capture in any textbook or educational resource," explains Dr. Emil, who is also Director of the Division of Pediatric General and Thoracic Surgery at the Montreal Children's Hospital of the McGill University Health Centre.

Dr. Emil has spent the last four and a half years writing this book. "During this period we had our second daughter, I lived through the illness and death of my father in California from a progressive myeloproliferative disorder, and I took four mission trips to Africa," shares Dr. Emil. "I continued with all my clinical, administrative, research, and educational obligations without interruption. I've written in between cases, on mission trips, on long flights, and during many very early mornings, and many very late nights. Despite many challenges that threatened its completion, I persisted because I felt it will address a real gap in pediatric surgical education, and may help surgeons at all levels of training and practice take care of patients. This book is truly a labour of love."

The book chapters are built upon a specific disease or group of diseases, just as a pediatric surgeon would encounter them. Each chapter starts with an interactive case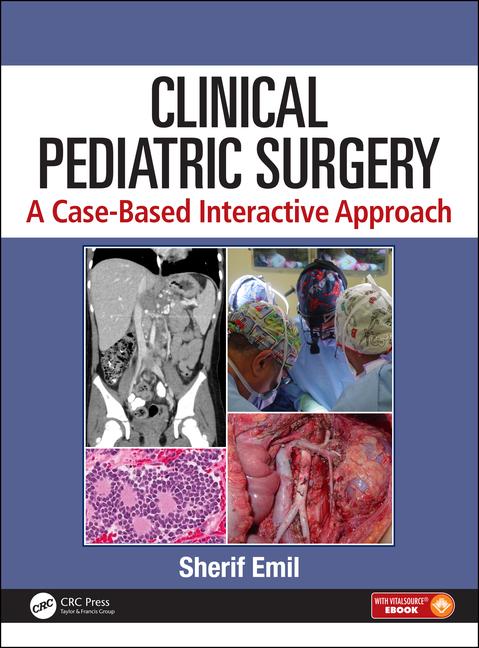 presentation, referred to as the index case, which prompts the reader to think about diagnosis and management issues, and then provides an evidence-based approach to the same. These are actual cases that have been managed by Dr. Emil and are likely to be managed on any pediatric surgical service. The discussion that follows presents the most relevant issues pertaining to the topic, drawing on the index case, as well as multiple other cases that depict the entire spectrum of the disease or anomaly. The carefully selected suggested readings emphasize sentinel papers, high-quality reviews, and the best and most recent evidence published on the subject. A large number of illustrations help bring the clinical concepts to light, and 25 high-resolution videos provide a dynamic atlas of surgical procedures.

"The book is useful to the entire range of pediatric surgical trainees and practitioners, from the medical student or resident rotating on pediatric surgery, to the fellow preparing for certification, to the seasoned pediatric surgeon looking for an update on a particular subject or a clinical review of the entire field," says Dr. Emil. "A large number of other physicians will find this book very useful, including general surgeons who evaluate and treat childhood surgical diseases, pediatricians and pediatric hospitalists who co-manage patients with surgeons, and obstetricians, pathologists, and radiologists who work closely with pediatric surgeons. Finally, this book can serve as an ideal teaching instrument at all levels."

Dr. Emil dedicates the book to his family, his patients, his mentors, his students, and his faith, and ends his preface with a hopeful message, "When you save a child, you don't just save a life. You save a lifetime. I pray that this book will help you save at least a few lifetimes."

Clinical Pediatric Surgery: A Case-Based Interactive Approach is available from
CRC Press/Taylor and Francis Group
as well as all major online retailers.
September 24, 2019