Panel discussion explores the Black experience in health care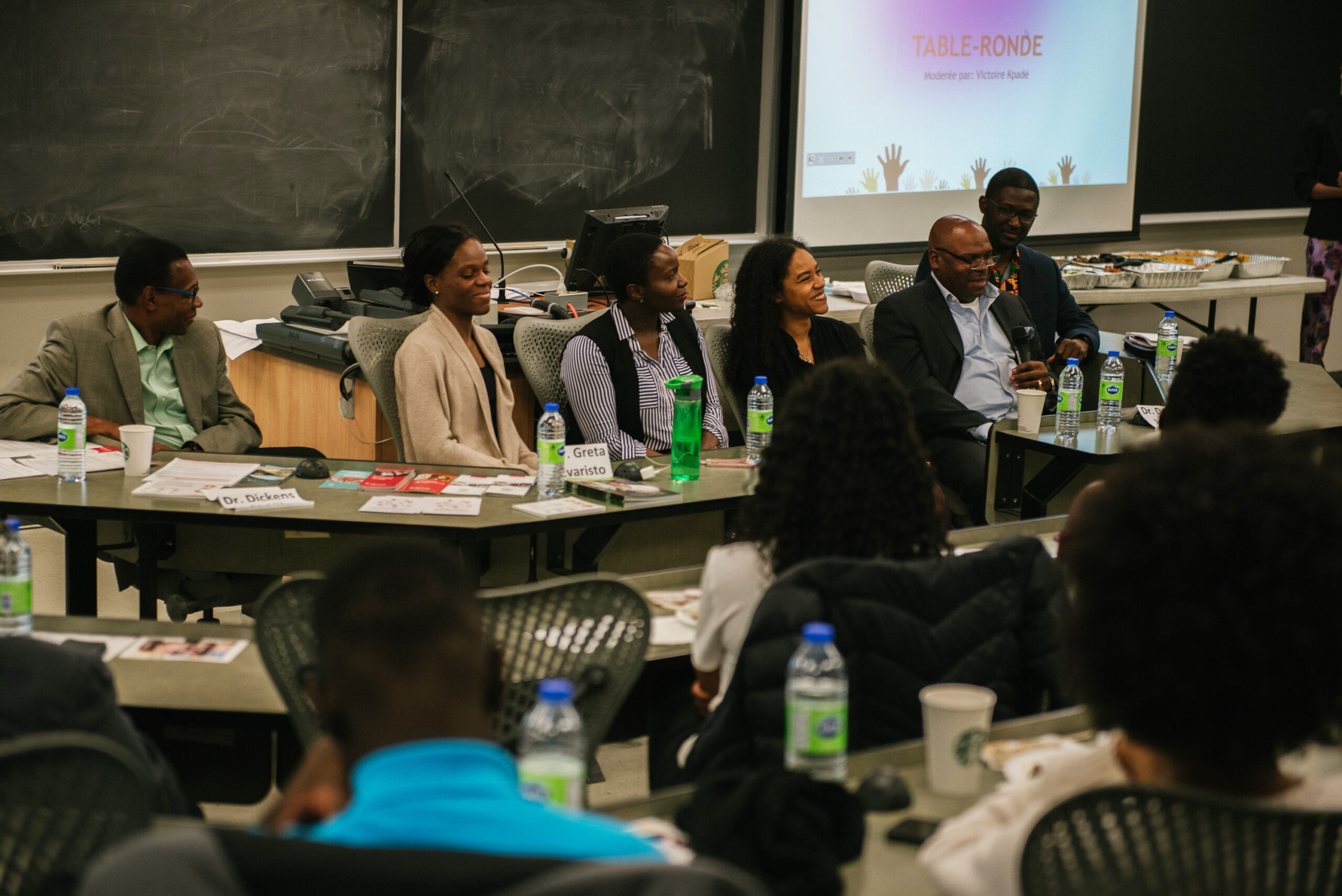 By Lisa Dutton

In Canada, only 1.7 per cent of medical students are Black even though 3.5 and 4 percent of the Canadian and Quebec populations self-identify as such respectively.  This underrepresentation is an issue at all Canadian medical schools, and is something that many are working to address, including McGill.

"At McGill, we've decided to prioritize outreach to prospective Black students. There's a historic underrepresentation of health professionals from the community. In addition to being the right thing to do, having more Black heath care professionals is critical to ensuring that all within society readily access health care. Evidence shows when someone doesn't see themselves reflected in a profession, they don't access that profession," says Sameer Zuberi, the Diversity and Engagement Officer at the Faculty of Medicine's Social Accountability and Community Engagement (SACE) Office.

In an effort to advance diversity in McGill's Faculty of Medicine, the student–led initiative Supporting Young Black Students – Careers in Health (SYBS), in collaboration with Black Students' Network (BSN) and the SACE Office, recently organized a panel discussion featuring a varied group of Black health professionals.  The goal of the evening was to highlight the myriad of exciting career options in the health fields and to give Black high school and CEGEP students, as well as members of community groups, more information about the journey through university, and the rewards of working in the health professions.

Clement Bélanger Bishinga, a second-year medical student and co-founder of SYBS – a CHASM funded initiative says one reason young Blacks might not consider pursuing a career in health is because they know little about life on the other side of the gurneySYBS members have set out to change this by pulling the curtain back on various health care professions as a way to encourage Black students to consider these careers.

Event was full of energy
Addressing a gathering of 60 people, panelists Dr. Wendyam Drabo (clinical kinesiologist), Dr. Greta Evaristo (pathology resident), Dr. Dexter Johnson (oral and maxillofacial surgeon), Gracia Kasoki Katahwa (nurse clinician), Jennifer Nwankwo (physiotherapist), and Dickens St-Vil (pediatric surgeon) each spoke about their own desire to pursue a career in health care, the trajectory of their education, and the highlights and struggles of their chosen profession.

Clement describes the atmosphere in the room as electric.  "Everyone found the evening inspiring and energizing.  The panelists appreciated the opportunity to pass on their experiences, giving the next generation of Black youth a hand up."

Mentorship as well as hands-on experience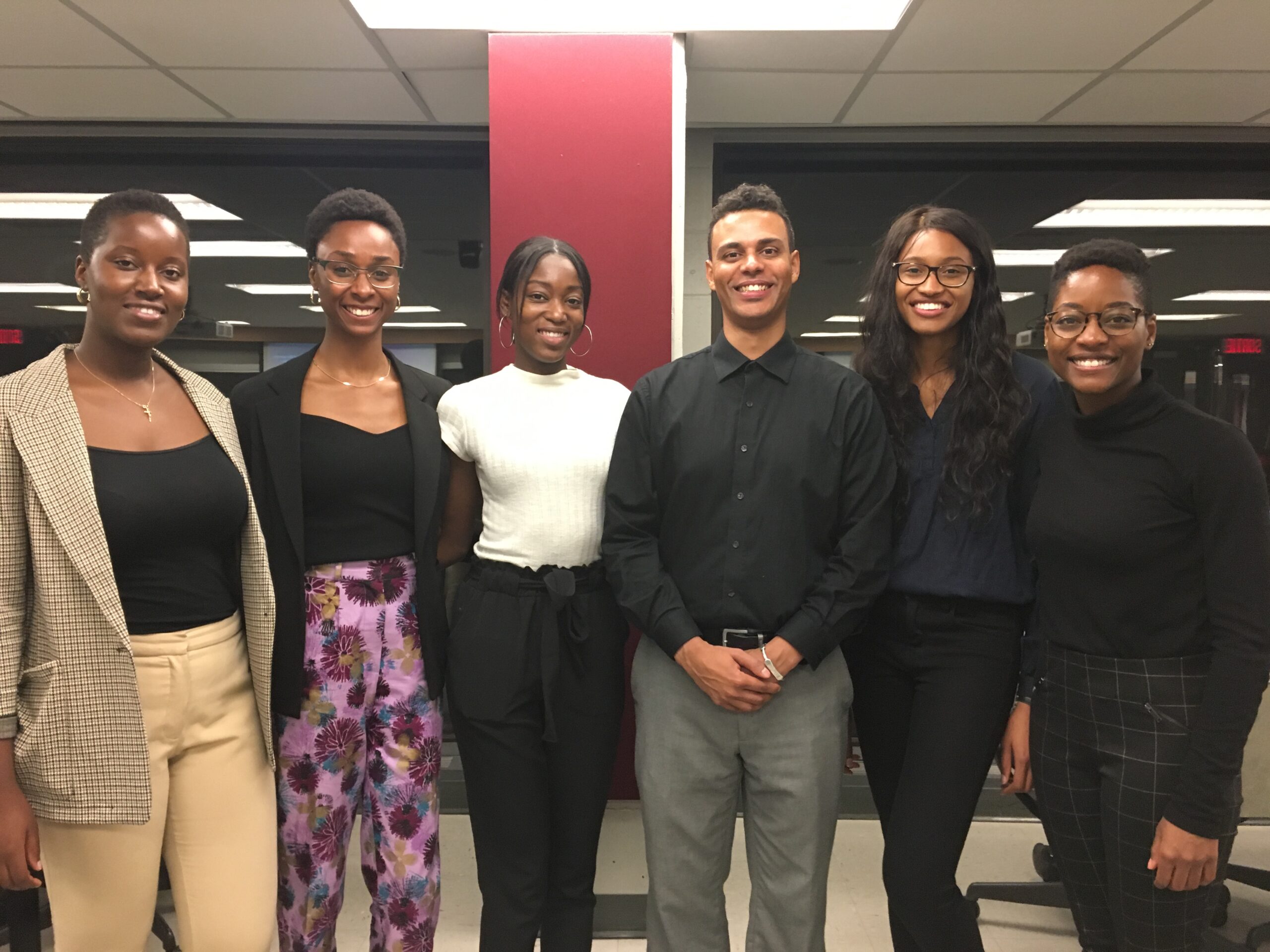 SYBS offers a mentorship program designed to support Black high school students in their exploration of careers in health care and it organizes workshops to provide Black youth with hands-on experience in health sciences.

"It is good for teenagers to hear from someone knee-deep in their medical or other health care degree.  We can give them advice based on our own experience and provide insight to the application process," says Clement.

SYBS invites all Black students from all schools within the Faculty of Medicine to get involved to help pave the way for the next generation of Black health professionals.

To learn more about SYBS, contact sybs.health@gmail.com or visit https://www.facebook.com/SYBS.Health/.

To learn more about the Faculty of Medicine's Social Accountability and Community Engagement Office: https://www.mcgill.ca/med-saceoffice/.

Related coverage
Journal Métro | Des étudiants s'intéressent à la médecine sociale

November 8, 2018