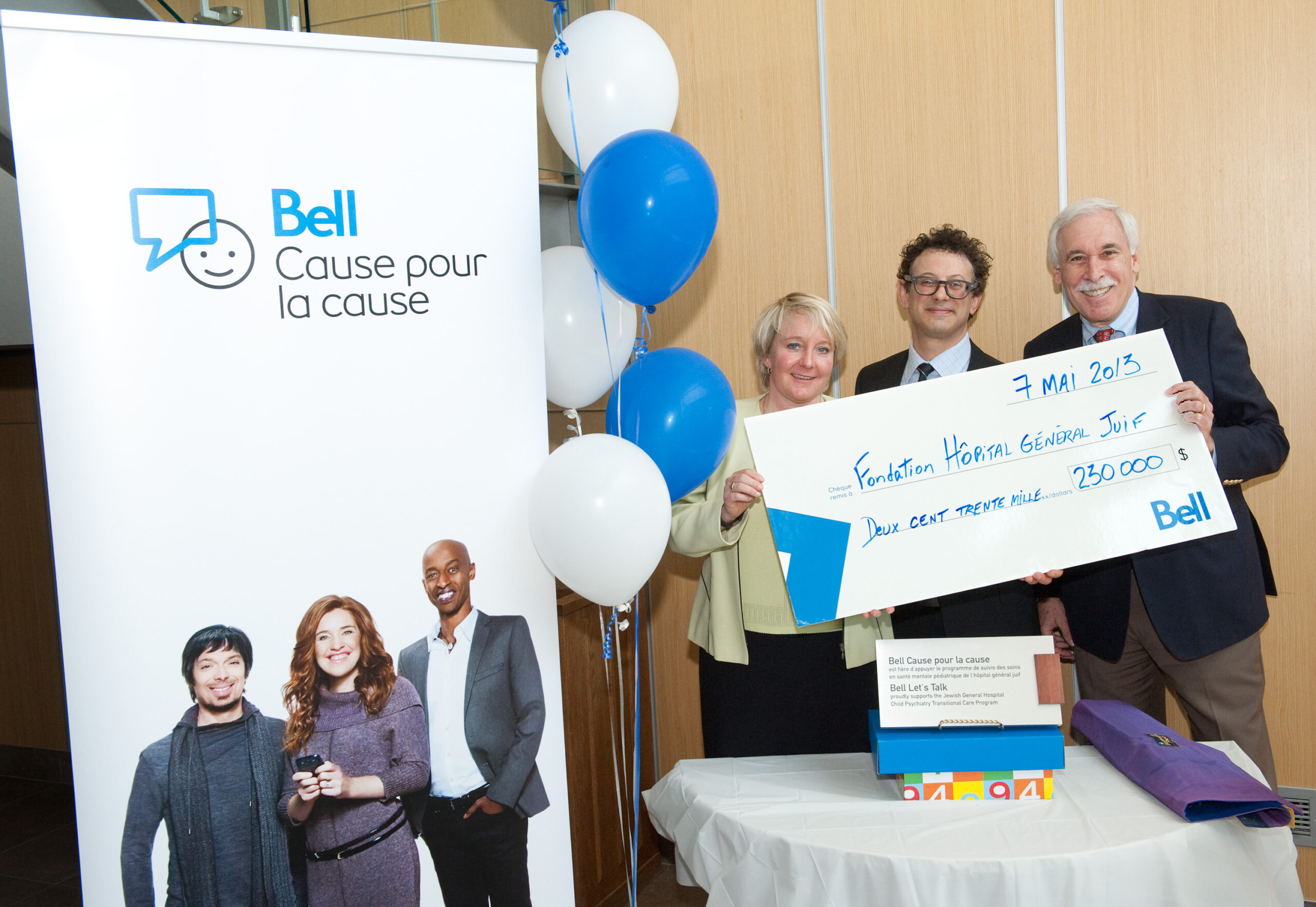 Funds will increase support, training and access to the Child Psychiatry Transitional Care Program at JGH

The Jewish General Hospital (JGH) Foundation is pleased to announce a generous donation of $230,000 over three years from the Bell Let's Talk mental health initiative in support of the JGH's Child Psychiatry Transitional Care Program. This unique program is designed to integrate former patients back into their schools and communities and prevent re-admission to Child Psychiatry services.

This important donation will enable the Transitional Care Program to now serve a larger number of children and families, as well as provide specialized training and support to educators and community service providers.

"These children were referred for mental health problems so severe that they were unable to attend their community schools, and are at greater risk for developing serious mental disorders later in life," said Dr. Phyllis Zelkowitz, Director of Research in the Department of Psychiatry. "After a period of intense treatment in Child Psychiatry, it can be a challenge for families to find the services and support that they need in the community, and many of the gains children make while in treatment can be lost. There is an urgent need for a program like this one, which provides continuity of care, helps parents to serve as advocates for their children, and assists educators in maintaining the children in their community schools."

Read the full press release from the JGH

8 mai 2013