MDCM-PhD program annual Open House will be held virtually on Thursday, September 22 from 6:00 to 8:00 pm.
At McGill University, some students are pursuing both medical and research training as part of the MDCM-PhD program. This seven- or eight-year program is preparing them for careers as physician-scientists; physicians who direct a research laboratory in addition to providing clinical care for patients.
Seeing his father's battle with pancreatic cancer at a young age left a lasting impact on Joan Miguel Romero. Pancreatic cancer is the third leading cause of cancer deaths and has the lowest five-year overall survival rate of all solid cancers. An important reason for this lethality is that pancreatic cancer does not respond well to chemotherapies and immunotherapies.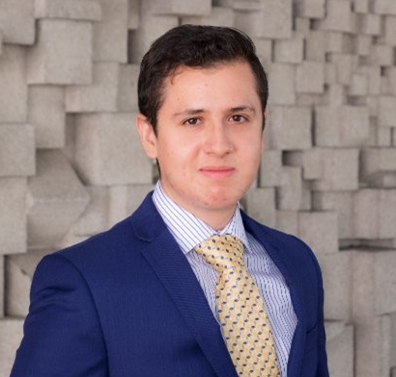 "My experiences, principally those with my father's passing from pancreatic cancer, convinced me of the importance of amalgamating basic science with direct medical patient care," says Romero. "A rigorous and exceptional training program in both areas would give me the competencies necessary to become a physician-scientist, and is the reason I chose to pursue MD-PhD training."
Romero joined the program in 2019 and is now a fourth year MDCM-PhD student currently undertaking his PhD in the laboratory of hepatopancreaticobiliary surgeon-scientist George Zogopoulos, MD, PhD, at the McGill University Health Centre (MUHC). He studies T cell inflammation, required for adequate immunotherapy responses, in pancreatic cancer subtypes. Thus far, their group has identified a chemokine signature predictive of T cell inflammation and response to immunotherapies across cancer types.
"The MDCM-PhD program at McGill University, along with my supervisor and the training environment he has cultivated, have given me a strong foundation for my training as a physician-scientist," adds Romero. He plans to become an hepatopancreaticobiliary surgeon-scientist, treating surgically operable cases of this disease and leading a translational laboratory in pancreatic cancer immunology for inoperable patients.
MDCM-PhD Program Annual Open House: September 22
The MDCM-PhD program is seeking students who aspire to careers as physician-scientists. The program's annual Open House will be held virtually on Thursday, September 22 from 6:00 to 8:00 pm.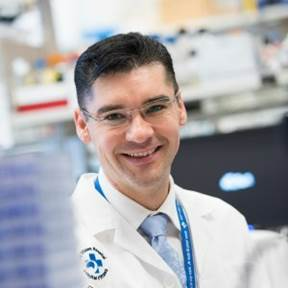 This year's guest speaker is Ivan V. Litvinov, MD, PhD, Assistant Professor and the Director of the Division of Dermatology in the Faculty of Medicine and Health Sciences of McGill University. He directs a translational research laboratory studying skin cancers at the MUHC-Research Institute and a hematology-dermatology multidisciplinary clinic at the MUHC.
Mark Eisenberg, MD, MPH, cardiologist, senior investigator and Director of the MDCM-PhD program, will be on hand to speak about the program, as will current students of the program to share their experiences. Prospective students are invited to fill out this registration form to receive the link to the event.
When asked about the aspect of this program he enjoys most, Romero mentions the camaraderie across students. "Through moments of disappointment and excitement, the support of my peers in the program across different backgrounds and stages of training makes this training path all the more enjoyable.", he says.
"Anyone with a passion for both medicine and research should apply to the program. With world-renowned medical and research faculties, it will prepare future physician-scientists for the ever-changing landscape of medicine."
Register for the MDCM-PhD Program Open House

 Attend the McGill MDCM-PhD Open House on September 22 from 6:00 to 8:00 pm: register here!
Learn more about the McGill MDCM-PhD program. 
Contact us at mdphdadmin@mcgill.ca | admissions.med@mcgill.ca | 514-398-3517
Find us on Facebook  or Twitter