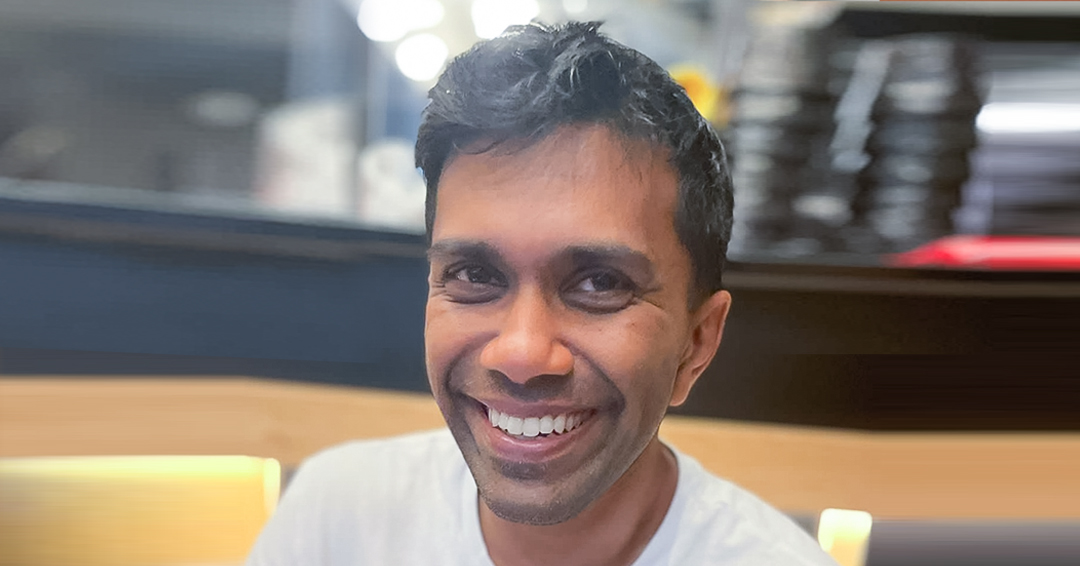 We are pleased to announce the appointment of Baijayanta Mukhopadhyay, MDCM, to the position of Director, Office of Social Accountability and Community Engagement (SACE), Faculty of Medicine and Health Sciences (FMHS), McGill University. Dr. Mukhopadhyay replaces Saleem Razack, MD, the inaugural Director. We thank Dr. Razack for his dedication to building the SACE Office and for his work in providing support to programs, departments and schools within the Faculty to achieve greater social accountability.
Dr. Mukhopadhyay attended Cornell University where he obtained a Bachelor of Arts. He went on to obtain a Master of Arts in Sociology from McGill, where his research focused on medical humanitarianism as a social movement. He then studied medicine at McGill, graduating in 2011, after which he spent two years in Family Medicine at the Northern Ontario School of Medicine.
Dr. Mukhopadhyay has held several positions in rural medicine in Ontario, Saskatchewan and Northern Quebec, and currently works as a family physician for the Cree Board of Health and Social Services of James Bay in Waskaganish, Quebec, as well as several communities in northern Ontario. Over a six-month period in 2018-2019, Dr. Mukhopadhyay was a hospital physician coordinator with Doctors without Borders in Kouroussa Prefecture, Republic of Guinea. Closer to home, he is currently the Medical Director of Head & Hands Clinic, which works with marginalized, undocumented and queer/trans urban youth.
This past year, Dr. Mukhopadhyay was named a Richard and Sylvia Cruess Faculty Scholar in Health Sciences Education; his scholarly activity is focused on incorporating anti-racism principles into medical education. Since 2018, he has served as co-site lead for the Department of Family Medicine Distributed Medical Education in Waskaganish where he has designed an educational experience in full-spectrum rural family medicine for medical students. Dr. Mukhopadhyay has also completed a number of certifications and diploma courses including the Essential Skills in Medical Education Certificate (accredited by the Association for Medical Education in Europe), a diploma from the London School of Hygiene and Tropical Medicine, and a Humanitarian Studies Certificate from the Harvard Humanitarian Initiative in Cambridge, Massachusetts.
Dr. Mukhopadhyay has authored numerous articles and essays, as well as given presentations and invited lectures on various social justice issues. He has volunteered his time as a member of the Equity, Diversity and Inclusion committee with Doctors without Borders Canada, as a physician for inner-city clinics for undocumented migrants and unhoused people with Médecins du monde in Montreal, and as Chair of the Cultural Safety Committee in Eeyou Istchee (Region 18).
Reporting to the Vice-Principal (Health Affairs) and Dean of the Faculty of Medicine and Health Sciences, Dr. Mukhopadhyay will ensure continued development of the SACE Office strategic vision and develop programs supporting equity and diversity to ensure inclusive learning and work environments and support the needs of students, professors and staff. He will also develop initiatives to help ensure the Faculty is socially accountable to the concerns of, and in conjunction with, the diverse communities it serves. He will provide guidance and expertise to support the Faculty's social accountability and community engagement objectives, as well as its accreditation requirements, and he will oversee the coordination, communication and delivery of the Office's mandate.
Please join us in congratulating Dr. Mukhopadhyay on his appointment and wishing him every success in his new role.
David Eidelman, MDCM

Vice-Principal (Health Affairs) Dean of the Faculty of Medicine & Health Sciences

Lesley Fellows, MD, PhD

Vice-Dean, Academic Affairs