MS Society of Canada and MS Scientific Research Foundation announce $3.6 million grant to understanding B cells

for future MS therapies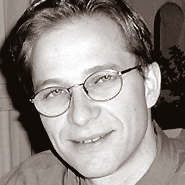 February 18, 2014 – Toronto – The Multiple Sclerosis Society of Canada and the Multiple Sclerosis Scientific Research Foundation announced a $3.6 million grant to investigate the role of the B cell, a type of white blood cell of the immune system, in contributing to the development and propagation of multiple sclerosis. With collaboration between McGill University, Université de Montréal and University of Toronto, world-leading MS experts Drs. Amit Bar-Or, Alexandre Prat and Jennifer Gommerman will engage in a unique interdisciplinary approach to identify and explain the role of B cells in MS.

To date, modern scientific understanding has considered MS to be a disease controlled by the T cell, another type of white blood cell. Research has shown that in MS, T cells mistakenly recognize and attack myelin, the protective layer of fat covering nerves in the central nervous system, exposing them to damage. Research in T cells has led to the development of therapies that aim to control or block the effects of harmful T cells.

However, a surprising discovery in emerging studies has revealed that therapies targeting B cells led to dramatic improvements in people living with MS. Moreover, B cells have recently been found in areas of the brain associated with progressive MS, which is a debilitating form of MS that currently has no treatments. These recent studies have led scientists to believe that B cells, which were previously overlooked in MS, are significant contributors to the disease.

"Based on the encouraging clinical trial results of B cell depletion in people with relapsing-remitting MS, the question is no longer whether B cells are important contributors to MS, but how they contribute," said Dr. Amit Bar-Or, clinician and scientist at the Montreal Neurological Institute at McGill University, and one of the study's lead investigators. "Members of our team have recently discovered that different types of human B cells exist. Some B cells promote inflammation, while others are actually able to limit inflammation. This collaborative study will allow us to address important emerging issues relevant to understanding and better treating MS, especially progressive MS."

"This funding provides a unique occasion to pool scientific resources and expertise from three major MS research centres in Canada to study the influence of B cells in the development of MS," said Dr. Alexandre Prat, neurologist and researcher at the Centre hospitalier de l'Université de Montréal and professor at the Faculty of Medicine of Université de Montréal. "It is truly an exciting moment for us, and for the MS community in general."

Drs. Bar-Or, Prat and Gommerman will collaborate to uncover fundamental knowledge about how B cells influence the course of MS. This information will point to clues about the cause of MS, while enabling them to explore the potential of B cell-targeted treatments for people living with all forms of MS.

"Our multi-centre team provides a large range of expertise, from clinical experience to extensive knowledge in immunology. Our collaborative research will accomplish our goal to learn more about B cells in MS, so that one day we could develop therapies for progressive forms of the disease," said Dr. Jennifer Gommerman, scientist and associate professor at the Faculty of Medicine of University of Toronto.

"As Canada has the highest rate of MS in the world, Canadian researchers have a special interest in finding new ways to think about the cause of MS and improve therapies for Canadians living with the disease," said Dr. Karen Lee, vice-president of research, MS Society of Canada. "We are excited that this research team is breaking new ground in the field of MS research that will further our knowledge about the complexity of MS. We believe that an end to MS is achievable, and this B cell study will bring us closer to finding the answers we need and ending MS."

"I think that finding the cause and cure for MS involves innovative thinking and ideas as well as working together to ultimately end this disease," said Andrea Butcher-Milne, who was diagnosed with MS in 1997. "It gives me comfort that researchers in our country are doing their best to realize the promise of a brighter future for people with MS."

This study has been selected by the Canadian Institutes of Health Research to be presented at this month's Café Scientifique held on February 18 in Toronto. Café Scientifique is an interactive series of presentations that allow scientists to share their research advances to the general public. For more details, visit theCafé Scientifique website.