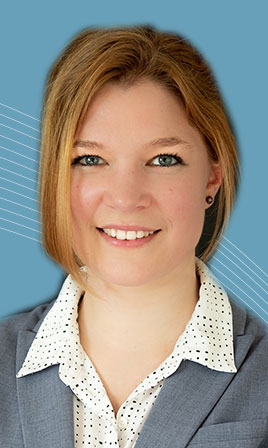 Eva Kaufmann, a postdoctoral fellow in Medicine at McGill University, is the award winner of the Relève étoile Jacques-Genest award of the Fonds de recherche du Québec – Santé (FRQS). Her Award-winning publication: BCG Educates Hematopoietic Stem Cells to Generate Protective Innate Immunity against Tuberculosis is published in Cell.

Discovered in 1921, BCG is still the only tuberculosis vaccine. But it does not provide protection against severe forms of childhood tuberculosis. There is therefore an urgent need to develop a more effective vaccine against the most prevalent form of the disease: adult pulmonary tuberculosis… Relying on a mouse model, Eva Kaufmann and her coauthors found that when BCG is administered in a way that enables access to bone marrow, it can reprogram the hematopoietic stem cells (HSCs). Once in the marrow, BCG can lead the HSCs to produce monocytes and macrophages, which constitute the first line of defence against the disease.

Read the full abstract here.

The Relève étoile award (new name for the Étudiants-chercheurs étoiles award) is awarded to student-researchers by each of the three Fonds de recherche du Québec.

The FRQS Relève étoile award is now named after Jacques Genest as a tribute to this great researcher and builder.

To learn more about the awards, click here.

September 5, 2018