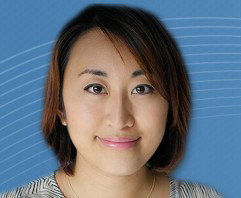 Katrina Choe, a PhD student in neuroscience at the Research Institute of the McGill University Health Centre and current postdoctoral fellow at the University of California, Los Angeles, is the award winner of the Fonds Santé, one of the three Fonds awards of the Fonds de recherche du Québec. Her award-winning publication "High Salt Intake Increases Blood Pressure via BDNF-Mediated Downregulation of KCC2 and Impaired Baroreflex Inhibition of Vasopressin Neurons" is published in Neuron.

Hypertension is a major global health issue, currently affecting a third of the world's population. Katrina's study provides evidence that high dietary salt intake induces a 'reprogramming' of a neural circuit to promote salt-sensitive increases in blood pressure. These findings have gathered an enormous amount of interest from the media, including international sources such as Radio Canada International and The Huffington Post.

Read the full article here.

In addition to promoting research careers in Québec, this competition recognizes the exceptional research contributions of college and university students (bachelor's, master's, doctorate), postdoctoral fellows and members of professional bodies who are enrolled in advanced research training programs in the areas covered by the three Fonds de recherche du Québec.

To learn more about the awards, click here.