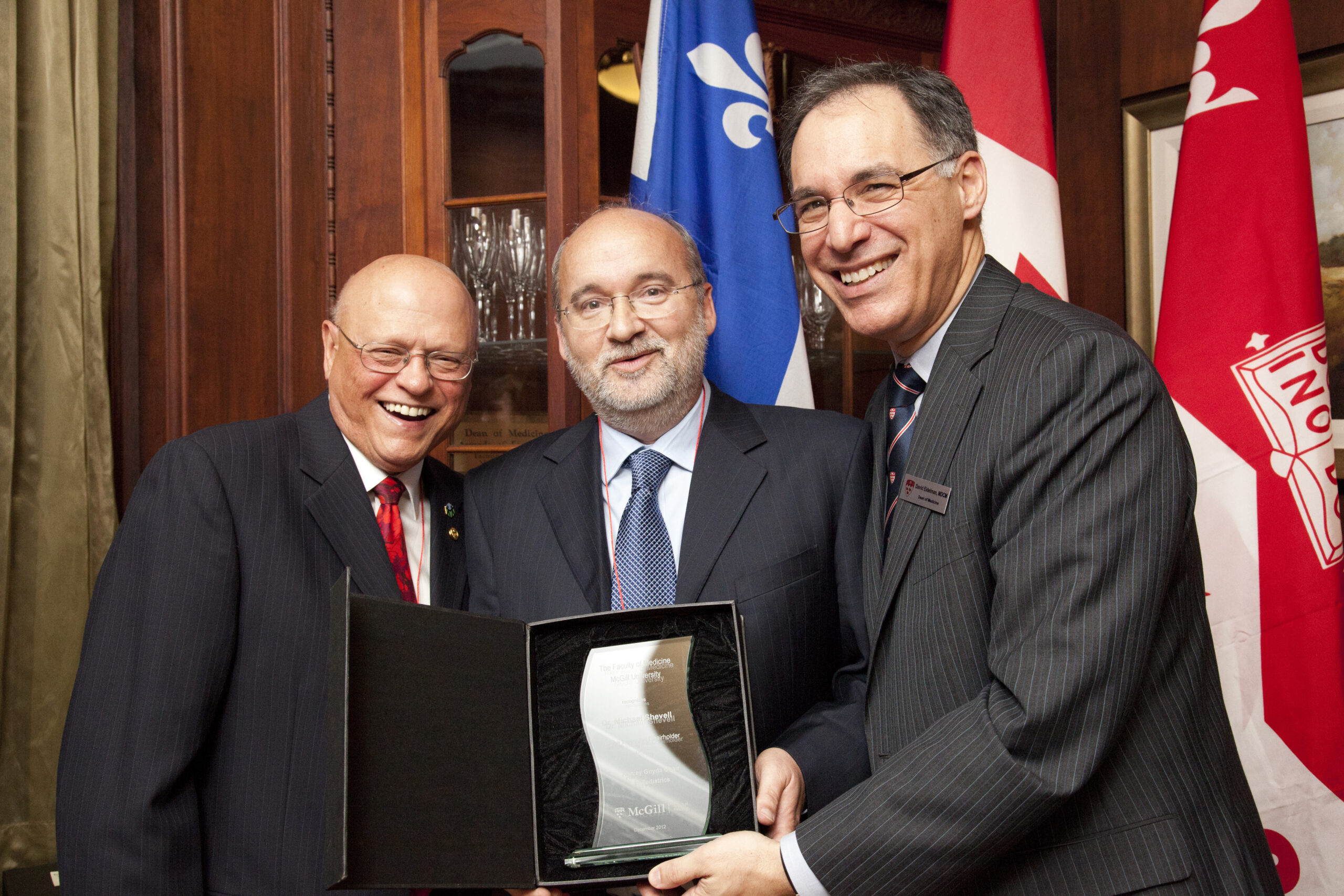 In December 2012, the McGill Faculty of Medicine and the Montreal Children's Hospital of the MUHC came together to celebrate the creation of two additional research chairs: the Harvey Guyda Chair in Pediatrics and the Anthony Dobell Chair in Pediatric Surgery. These chairs are the most recent in a series of collaborative research agreements between McGill and its affiliated hospital community.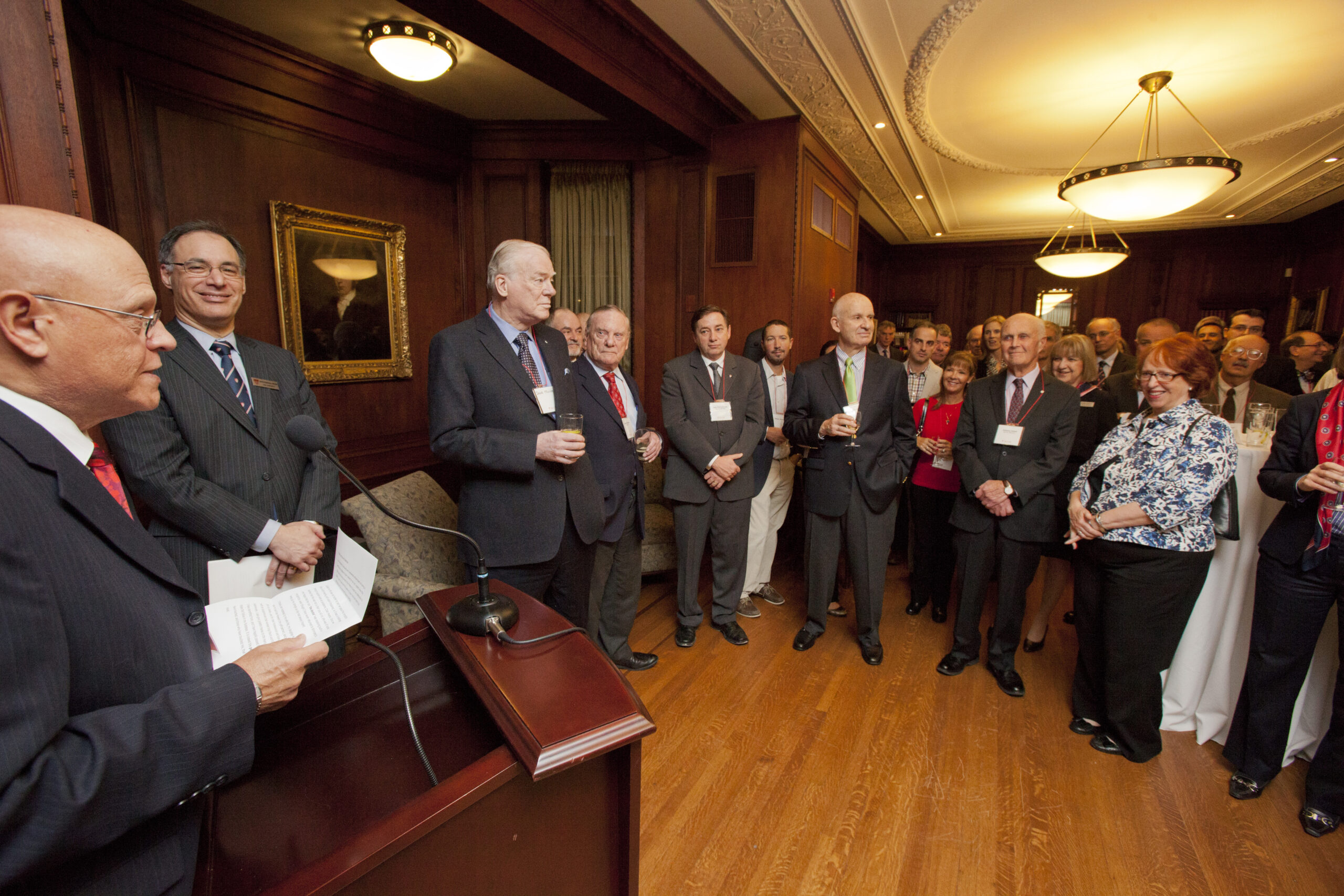 Dr. Guyda, who retired recently as head of the Faculty's Department of Pediatrics and Physician-in-Chief at the Montreal Children's Hospital (MCH), has devoted his professional life to the health and welfare of infants, children and youth. Dr. Anthony Dobell, a pioneer in both adult and pediatric cardiovascular thoracic surgery, was among the first physicians in Canada to perform open-heart surgery. He is a Professor Emeritus of the Faculty, former Director of the Pediatric Cardiovascular Surgery Division at the MCH, former Surgeon-in-Chief at the MCH and Director of McGill's Cardiovascular and Thoracic Surgery Division.

The inaugural chair holders were also announced at the event: Dr. Michael Shevell, current head of Pediatrics and Pediatrician-in-Chief at the MCH will assume the Harvey Guyda Chair, while Dr. Christo Tchervenkov, Professor of Surgery at McGill, current Director of Cardiovascular Surgery at the MCH and a Senior Surgeon at the Montreal General and Royal Victoria hospitals was nominated to the Anthony Dobell Chair.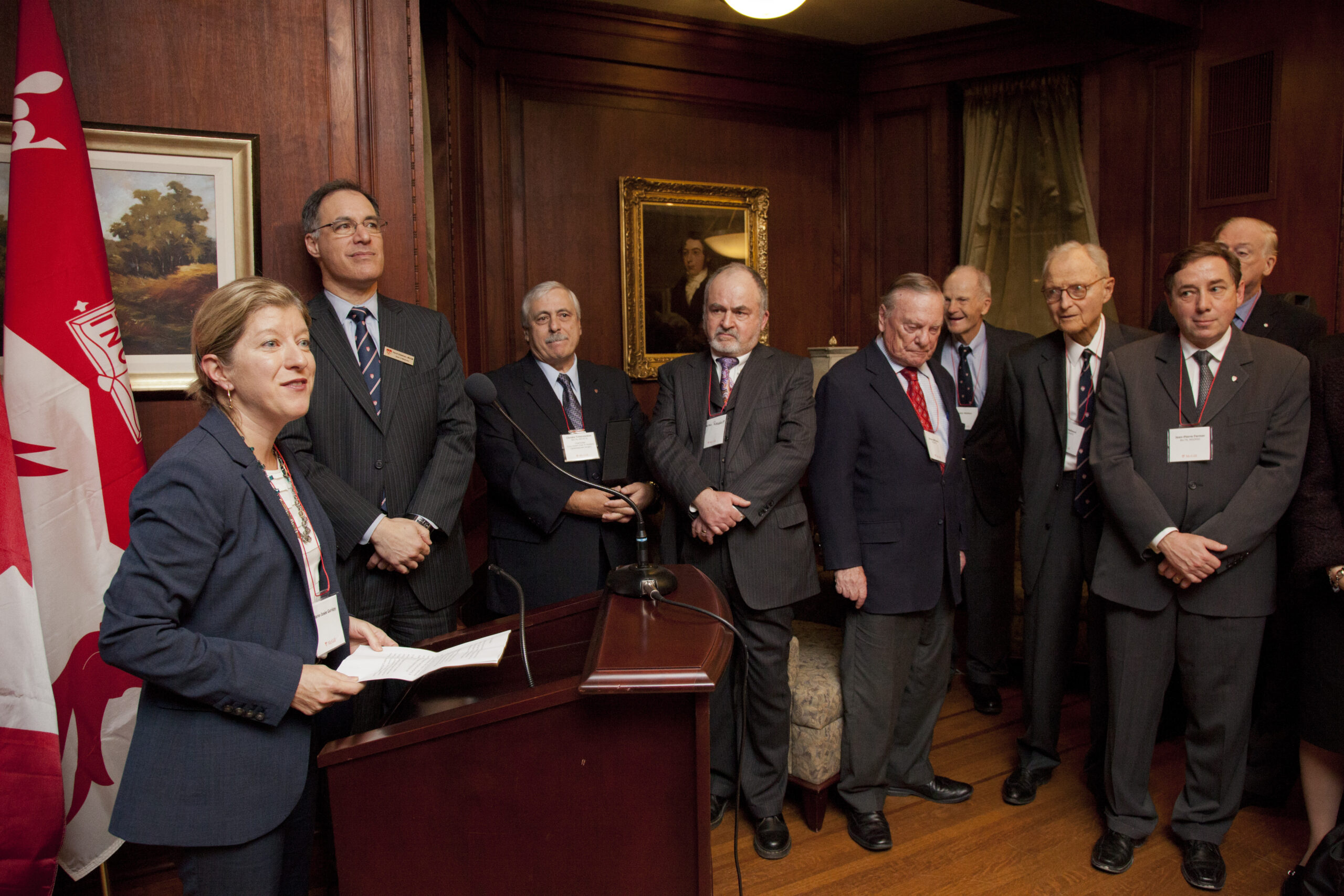 The event, hosted by McGill's Vice-Principal of Health Affairs and Dean of Medicine David Eidelman, was attended by faculty and hospital staff, including Marie-Josée Gariépy, President of the Montreal Children's Hospital Foundation

January 15, 2013