New study to examine the impact of music on children with autism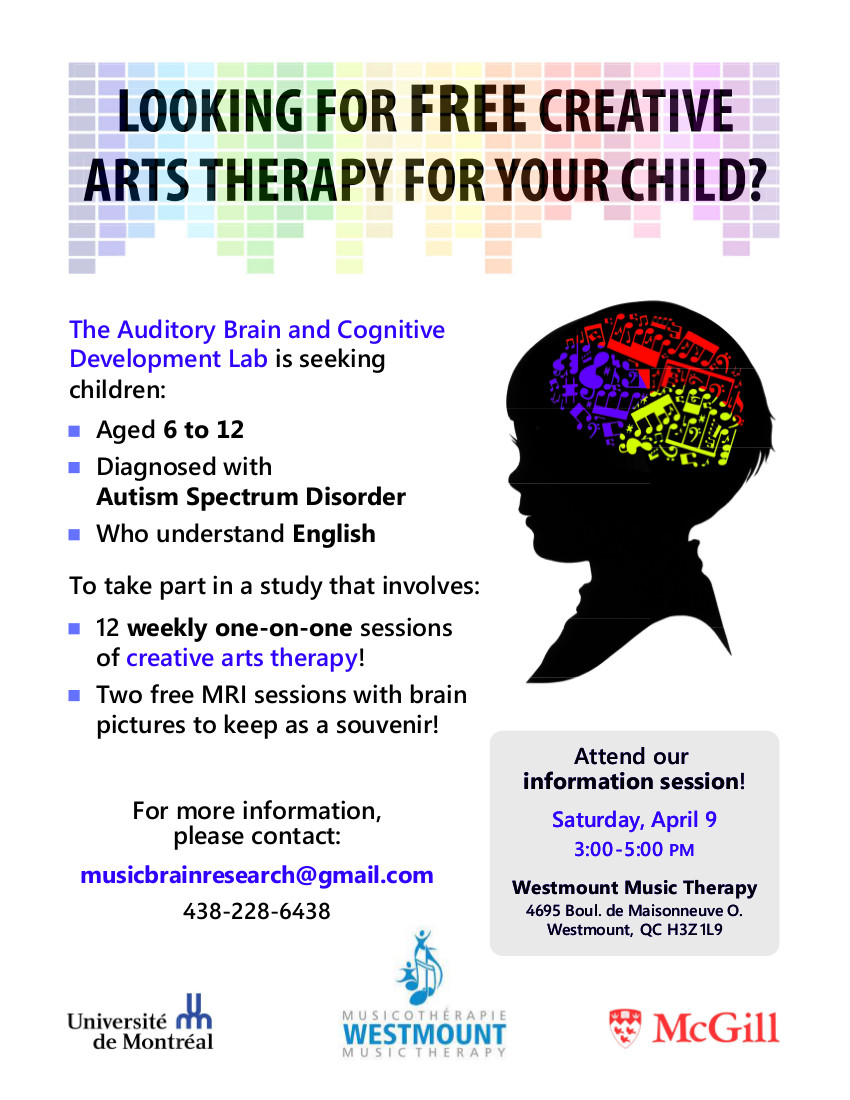 Autism Spectrum Disorder (ASD) is a complex neurodevelopmental disorder affecting one in 68 children.  Children with ASD have great difficulties in social and communication abilities that often lead to everyday and life long struggles.

Now, a new study led by Dr. Megha Sharda, a postdoctoral fellow working with Dr. Krista Hyde at the International Laboratory of Brain Music and Sound (BRAMS) at the Université de Montréal  and Dr. Aparna Nadig in the School of Communication Sciences and Disorders at McGill University's Faculty of Medicine, will, for the first time, use both brain imaging and behavioural measures to investigate the impact of music intervention on children with autism. For the study, the researchers, working in collaboration with Westmount Music Therapy, will provide music or creative arts intervention over a period of 12 weeks for children aged six to twelve, delivered at no cost, by trained staff. The children will be tested both before and after the intervention on a range of measures to measure its effectiveness.

Growing evidence suggests that music may provide a unique therapy to improve social and communication function in those diagnosed with ASD.  The role of music for children with autism is profound and has been documented by many clinicians. However, music therapy studies are mostly anectodal and there is currently no clear neuroscientific evidence for the efficacy of such music-based therapies in ASD.  The results of this new study could have critical implications for understanding the neurobiological mechanisms of music processing in children with autism as well as establishing music therapy as an evidence-based practice.

An information session for families interested in participating in the study will be held on Saturday, April 9 from 3 – 5 p.m. at Westmount Music Therapy, located at 4695 Boul. de Maisonneuve O. in Westmount.

Click here
to view a video and testimonial of the therapy offered by Westmount Music Therapy.
April 7, 2016