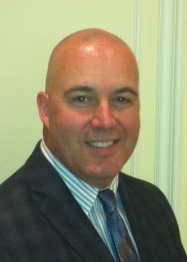 Dear Colleagues,

It is our great pleasure to announce the appointment of Mr. Andrew Mackay as Senior Human Resources Advisor for the Faculty of Medicine, McGill University. Mr. Mackay is responsible for providing human resources services for all non-tenure track academic, administrative and support staff for the Faculty, as of June 11, 2012. He will also actively contribute to the development of the Faculty's vision, goals and strategies, in direct support of its Departments and Units, as well as the development and design of McGill human resources policies and procedures.

A McGill alumnus, Mr. Mackay graduated from McGill University with a Bachelor's degree in Industrial Relations. He began his career in human resources in 1990, as part of a team of labour relations officers responsible for the application of the collective agreements governing employers, longshoremen and checkers working at the Port of Montreal. This experience afforded Mr. Mackay the opportunity to apply his McGill knowledge to a unique and complex environment.

Following ten years in marine transport, Mr. Mackay transitioned into academia, at Dawson College, the largest English-language Cegep in Quebec, with approximately 10,000 students and 1,000 employees. As the leader responsible for the day-to-day aspects of all human resources and labour relations matters for the College, Mr. Mackay gained substantial insight into post-secondary education in the Province of Quebec. During his time at Dawson College, he honed his skills as human resources professional, creating strong working relationships that fostered a productive and a positive working environment.

In 2009, Mr. Mackay assumed the role of Director of Human Resources at Cegep Saint-Jean-sur-Richelieu, an institution with approximately 3,500 students and 500 employees. In addition to taking on the responsibility for all aspects of the Cegep's human resources management, as member of the Director General's management team, Mr. Mackay was involved in budget planning, policy development, strategic planning and its evaluation, as well the implementation of recognition programs for employees.

All these experiences, combined, have provided Andrew Mackay with an exceptional background; however, it is his belief that experience must be paired with a strong sense of ethics and personal values to succeed. As a father of three, he strongly believes in the importance of education, specifically, higher education, for future generations to achieve their full potential.

Please join us in welcoming Andrew Mackay into his new position at the Faculty, and in wishing him the greatest success in advancing its mission. We also take this opportunity to extend our deep gratitude to Shakir Ladha, who graciously led the Faculty's Human Resources team through this period of transition with exceptional commitment.

Communications Office

https://healthenews.mcgill.ca/
June 20, 2012