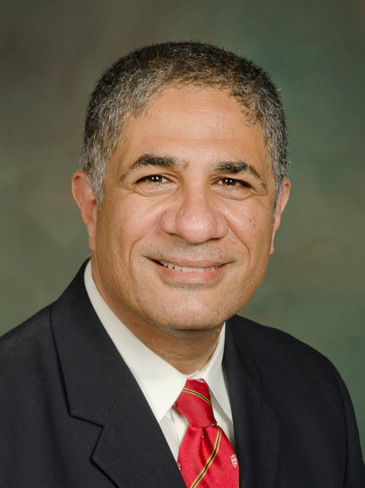 I am pleased to announce the appointment of Dr. Sherif Emil as Clerkship Chair for Undergraduate Medical Education, Faculty of Medicine, McGill University, effective September 1, 2013. Dr. Emil replaces Dr. Beth Cummings who has served in this position for the past three years. We wish to thank Dr. Cummings for her dedication in standardizing Clerkship objectives across training sites and for refining the assessment methods for our students.
Dr. Emil is Director of the Division of Pediatric General and Thoracic Surgery at the Montreal Children's Hospital of the MUHC, Associate Chair for Education and Departmental Citizenship in the Department of Pediatric Surgery, and Associate Professor of Pediatric Surgery, Surgery and Pediatrics at McGill University. Dr. Emil completed his undergraduate studies in chemical engineering at the University of Michigan, Ann Arbor. He completed his medical degree at McGill University and his residency in general surgery at Loma Linda University. After completing his pediatric surgery fellowship at McGill, he returned to California in 2001 to join the surgical faculty at the University of California, Irvine (UCI), where he was rapidly promoted to the rank of Associate Professor. He led the Division of Pediatric Surgery at UCI from 2005 until 2008, when he was recruited back to McGill as Chief of Pediatric General and Thoracic Surgery.
Dr. Emil has a passion for teaching, and is involved in teaching activities spanning first-year medical students to pediatric surgery fellows. During his time at UCI, he was honoured with five major teaching awards. His work with medical students on the drive for national health insurance earned him the American Medical Student Government Leadership and Service Award in 2008, and the privilege to give the UCI School of Medicine Commencement address in 2010. His article, The Quest for Significance, based on that commencement address was subsequently published in the Bulletin of the American College of Surgeons. Dr. Emil has an ongoing interest in international surgery and has participated in three missions to east Africa where he operates, teaches and lectures.   
Dr. Emil has been active in basic and clinical research, publishing more than 70 manuscripts and several book chapters on many topics in pediatric surgery. He is a fellow of the Royal College of Surgeons of Canada, the American College of Surgeons and the American Academy of Pediatrics. He has served as program Chair for the Surgical Section of the American Academy of Pediatrics and Chair of the workforce committee of the Canadian Association of Pediatric Surgeons. He was named one of America's Best Doctors in 2007 and, in 2012 was awarded the Queen Elizabeth II Diamond Jubilee Medal by the Governor General of Canada for his service to children around the world and his academic accomplishments in pediatric surgery.
In his role as Clerkship Chair, Dr. Emil will be responsible for aligning the Clerkship curriculum with accreditation guidelines for the next accreditation visit by LCME/CACMS (Liaison Committee on Medical Education/Committee on Accreditation of Canadian Medical Schools) scheduled for the spring of 2015, and for operationalizing the new Clerkship curriculum, which will start in July 2015.
Please join me in welcoming Dr. Emil to his new role and in wishing him the greatest success.
Robert Primavesi, MDCM

Associate Dean, Medical Education and Student Affairs
September 6, 2013