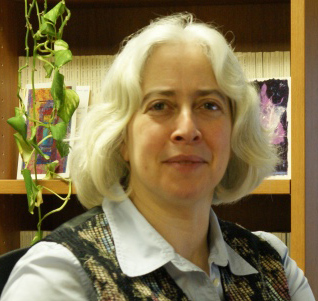 It brings us great pleasure to announce the appointment of Dr. Shari Baum to the position of Associate Dean, Research, Faculty of Medicine, McGill University, effective January 1, 2014. Dr. Baum replaces Dr. Marianna Newkirk, who served as Associate Dean, Research, since 2008 with great accomplishment, establishing many initiatives that have proven invaluable to the Faculty's research efforts. We would like to take this opportunity to thank Dr. Newkirk, sincerely, for her administrative acumen and commitment to advancing our research mission, and we wish her the very best in her retirement from a full-time academic career.
Dr. Baum brings a wealth of knowledge and experience in scientific research, as well as in academic administration, to the role of Associate Dean, Research, for the Faculty. A James McGill Professor in the School of Communication Sciences and Disorders and its former Director, she has served as an esteemed member of the McGill Faculty of Medicine for the past 25 years. During this time, Dr. Baum has held several leadership positions, including, most recently, as one of McGill's Associate Deans (Graduate and Postdoctoral Studies). She was also founding Director of McGill's Centre for Research on Brain, Language, and Music.
Actively involved in the administration of graduate and post-doctoral studies at McGill for well over a decade, Dr. Baum has been nominated three times for awards of excellence in Graduate Supervision and Teaching. Within the greater scientific community, she is repeatedly called upon as a reviewer for scientific journals and manuscripts and recently served as President of the Montreal Chapter of the Society for Neuroscience.
The primary foci of Dr. Baum's own research are neurolinguistics, psycholinguistics and speech science. Her studies explore the neural bases of language and linguistic processing in normally aging and brain-damaged populations, the mechanisms underlying speech motor control and the acoustic aspects of speech sounds. She has published close to 100 articles and manuscripts in leading scientific journals, five book chapters and presents regularly at major conferences and forums across North America and abroad.
Dr. Baum holds master's and doctoral degrees in Linguistics from Brown University in Rhode Island, in addition to a Master of Science degree in Communication Science and Disorders from the University of Vermont. Prior to joining McGill, she was a Visiting Assistant Professor and Research Associate in the Department of Cognitive and Linguistic Sciences at Brown University.
In her role of Associate Dean, Research, for the Faculty, Dr. Baum will manage the operations of our Research Office and serve as the Faculty's representative at the Office of Vice-Principal Research and International Relations on matters related to research infrastructure, animal ethics and special funding initiatives. She will work closely with the Vice-Dean, Life Sciences, the Associate Dean, Faculty Affairs, and the Associate Dean, Biomedical BSc, Graduate and Postdoctoral Affairs in support of the Faculty's research mission.
Please join us in welcoming Dr. Shari Baum to this position. We are certain that she will, once again, prove her leadership expertise by ensuring that the Research Office maintains its exceptional standard of service, and that productivity in research within the Faculty remains at the forefront.
David Eidelman, MDCM


Vice-Principal (Health Affairs)


Dean of the Faculty of Medicine
Mara Ludwig, MD
Associate Dean, Faculty Affairs
January 14, 2014