We are delighted to announce the appointment of Dr. Robert Primavesi as the new Associate Dean of Medical Education and Student Affairs. Dr. Primavesi replaces Dr. Joyce Pickering, who served for close to seven years, earning the deep admiration and appreciation of colleagues and students, and leading the Faculty in a landmark strategic initiative that will redefine the medical curriculum at McGill.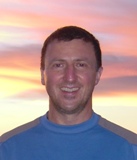 A McGill alumnus, Dr. Primavesi brings to the position extensive experience, passion and the high regard of his peers. He is currently Assistant Professor in the Department of Family Medicine and the Department of Paediatrics at the Faculty, as well as an Emergency Physician at the Montreal General Hospital and Montreal Children's Hospital of the McGill University Health Centre. He served as Site Director in the Department of Emergency Medicine at the Montreal General Hospital from 2000 to 2007.

Dr. Primavesi's talents, academic interests and engagement have led him to serve in many other capacities, including as member of the Committee on Emergency Medicine at the College of Family Physicians of Canada and Chair of Continuing Medical Education for the Canadian Association of Emergency Physicians. Most recently, he has been the Interim Accreditation Review Coordinator for McGill Undergraduate Medicine.

A dedicated physician and leader, Dr. Primavesi has received numerous clinical and academic appointments over his career, and has been an avid contributor to faculty development and continuing medical education within the McGill community for two decades. In 2010, he was recognized on the Faculty Honour List for Educational Excellence as a result of his outstanding service in medical education and for contributions that have had a broad and substantial impact.

In his new role of Associate Dean, Dr. Primavesi will assume all responsibilities that encompass the portfolio of Medical Education and Student Affairs. This includes serving as Chief Academic Officer for the MDCM program, managing and delivering the academic program and ensuring its integrity, and supervising policies for the evaluation and promotion of students. Dr. Primavesi will also lead the implementation of the new MDCM curriculum, undoubtedly, with his characteristic enthusiasm and commitment.

We are honoured that Dr. Primavesi has accepted this most recent challenge in his distinguished career, and we invite all to join us in welcoming him warmly into his new role.

Richard I. Levin, MD
Vice-Principal (Health Affairs)

Dean of the Faculty of Medicine

Mara Ludwig, MD
Associate Dean, Faculty Affairs