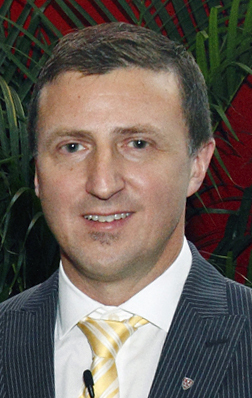 We are pleased to announce the appointment of Dr. Robert Primavesi as Acting Assistant Dean, Admissions Office, Faculty of Medicine, McGill University. Dr. Primavesi steps in for Dr. Ana Maria Sant'Anna, who has asked to recuse herself temporarily due to a potential conflict of interest of a limited duration. We thank Dr. Primavesi for accepting to lead in the interim.

Dr. Robert Primavesi, who most recently served as Associate Dean, Medical Education and Student Affairs, is an Emergency Physician at the Montreal General and Montreal Children's hospitals of the McGill University Health Centre. He was recognized on the Faculty Honour List for Educational Excellence in 2010, and is an avid contributor to faculty development and continuing medical education. Dr. Primavesi was Site Director of the Department of Emergency Medicine at the Montreal General Hospital from 2000 to 2007 and Chair of Continuing Medical Education for the Canadian Association of Emergency Physicians from 2010 to 2014.

As Acting Assistant Dean, Admissions, Dr. Primavesi will have overall academic responsibility for the recruitment and selection of candidates primarily to the Faculty's undergraduate medical program. He will ensure admissions processes are aligned with the guiding principles of excellence, inclusion, curricular alignment, transparency and fairness, while meeting standards set by law, governmental decrees, accreditation bodies and Faculty goals. He will oversee the selection process and help strengthen and promote the current admissions structure. He will also represent the University and Faculty at relevant provincial, national and international forums

Please join us in welcoming Dr. Primavesi into the role of Acting Assistant Dean, Admissions.
Dr. David Eidelman


Vice-Principal (Health Affairs)


Dean of the Faculty of Medicine

Dr. Mara Ludwig


Vice-Dean, Academic Affairs