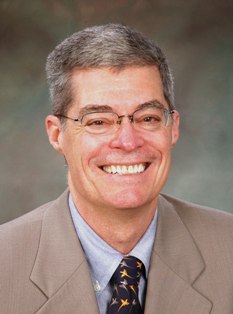 We are delighted to announce the appointment of Dr. Robert Brouillette to the position of Interim Chair of the Department of Pediatrics, Faculty of Medicine, McGill University. Dr. Brouillette replaces Dr. Harvey Guyda who has retired after 40 years of outstanding service to the McGill community.

Over the past 35 years, Dr. Brouillette has made major contributions to medical practice in the field of pediatrics. Originally hailing from the Washington University School of Medicine, he has served McGill in a range of leadership roles for over two decades, including Director of the Sleep Laboratory at the Montreal Children's Hospital (MCH) of the MUHC, Director of the MCH's Jeremy Rill Centre for Sudden Infant Death Syndrome and Respiratory Control Disorders, and Director of Clinical Research at the MCH, a position he continues to hold today. Concurrent with his appointment as Interim Chair of the Department with the Faculty, Dr. Brouillette has assumed the role of Interim Pediatrician-in-Chief at the MUHC.

Committed to advancing child health research and supporting the next generation of clinician scientists in this field, Dr. Brouillette also spearheaded the McGill site for the Canadian Child Health Clinician Scientist Program and serves as the Centre's leader. In the early 1990s, he invented Sleep Vision, a portable computerized movement detection system that assesses movements and arousal in children during sleep. He also has made seminal contributions to the understanding of childhood sleep apnea and other controls of breathing disorders. With over 100 articles published in refereed journals and 16 books and book chapters to his name, Dr. Brouillette brings enormous depth and breadth not only as a leader but also as an esteemed scholar to this position.

In the role of Interim Chair, Dr. Brouillette will oversee the educational programs for undergraduate, graduate and postgraduate students, as well as coordinate academic, clinical and research activities in support of the Faculty's and University's missions. He will serve as advisor in the planning and implementation of all Department-wide strategic initiatives and provide counsel on the appointment, promotion and tenure of faculty members.

Please join us in warmly welcoming Dr. Brouillette, whose distinguished and dedicated service to academia, clinical care and research for infants, children and youth gives us great confidence in the leadership he will bring to this role.

We also take this opportunity to pay tribute to Dr. Harvey Guyda , who served as Chair of the Department of Pediatrics with great aplomb for over a decade.

Richard I. Levin, MD
Vice-Principal (Health Affairs)

Dean of the Faculty of Medicine

Mara Ludwig, MD
Associate Dean, Faculty Affairs