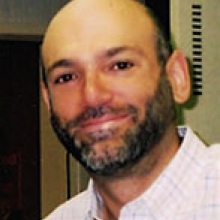 It is our distinct pleasure to formally announce the appointment of Dr. Richard Montoro as Assistant Dean of Resident Professional Affairs for the Faculty. Dr. Montoro replaces Dr. Armand Aalamian, who was the first Assistant Dean to hold the position, and who did so with great purpose, passion and outcomes from the fall of 2008, and who now lends his expertise as Chief of Mental Health Services at the CSSS de la Montagne and within his clinical and teaching practice as a Family Physician.

A McGill alumnus, Dr. Montoro brings to the role 20 years of expertise and experience in our community, specifically, in the field of psychiatry. An Assistant Professor in the Faculty, as well as a psychiatrist at the Montreal General Hospital of the McGill University Health Centre, he holds concurrently the positions of Director of Psychiatry of Emergency Services at the Royal Victoria Hospital and Director of the McGill University Sexual Identity Centre at the Montreal General Hospital.

A fervent advocate of mental health in a harassment-free, non-discriminatory society, Dr. Montoro has been celebrated for his work over the years, including in 2006 when he earned the Exemplary Psychiatrist Award from AMI-Québec. A few years earlier, he garnered the Innovation of the Year Award from the Association des médecins-psychiatres du Québec for his pivotal role in creating the McGill Sexual Identity Centre, Canada's first Gay and Lesbian Mental Health Centre.

Dr. Montoro is recognized across the McGill academic health network, as well as in our sister Quebec faculties of medicine, through his teaching and lectures on topics ranging from Sociology and Homosexuality, taught at the Faculty, to Components of Sexual Orientation and Their Relation to Suicidality, given during the Jewish General Hospital Grand Rounds. He has supervised several research students and resident trainees in both psychiatry and emergency medicine, as well as presented locally, nationally and internationally. His own research interests focus on teen suicide in sexual minority youth, internalized homophobia and psychopathology, and conceptualizations of sexual identity.

Dr. Montoro's administrative talents and engagement have led him to serve in several other capacities, including as member of the Board of Directors of the Fédération des médecins spécialistes du Québec. He is also a member of the Selection Committee for the McGill Postgraduate Psychiatry Program, as well as Co-chair of the Board of Examiners for the same program, and an examiner for the LMCC Qualifying Examination Part II for the Medical Council of Canada.

In his new role of Assistant Dean, Dr. Montoro has assumed the full portfolio of administrative responsibilities related to resident well-being and its supporting processes, from implementing the Faculty's guiding values of professionalism and equity and participating in the organization of the McGill Resident Wellness Day and the annual Orientation Week for International Medical Graduates, to developing educational modules for Program Directors to help them continue promoting professionalism and equity in their workplaces.

Please join us in welcoming Dr. Montoro in his new position. His impressive career to date serves him well as he assumes the exciting new challenges of this leadership role.

We also take this opportunity to applaud and thank Dr. Aalamian who, together with our Assistant Dean of Student Affairs, Dr. Namta Gupta, made tremendous gains in their mission to promote an enriching environment for residents and students, one where the highest levels of professionalism and equity – true to McGill's reputation for excellence – are embraced.

Richard I. Levin, MD

Vice-Principal (Health Affairs)
Dean of the Faculty of Medicine

McGill University

Sarkis Meterissian

Associate Dean, Postgraduate Medical Education and Professional Affairs
Faculty of Medicine

McGill University