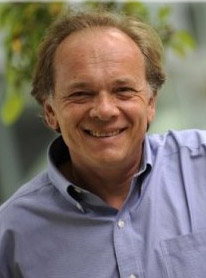 It is with great pleasure that we announce the appointment of Philippe Gros, PhD, to the position of Vice-Dean, Life Sciences, Faculty of Medicine, McGill University, effective January 1, 2013. In this role, Dr. Gros will build on the excellent foundation laid by former Vice-Dean Dr. Rémi Quirion.

With a career spanning more than 30 years, Dr. Gros brings invaluable scientific and administrative expertise to the mandate. First arriving at McGill from Université de Montréal in 1980 to complete his PhD, Dr. Gros went on to pursue post-doctoral work at Harvard Medical School and Massachusetts Institute of Technology. Today, he is Director of the Complex Traits Program at McGill's Life Sciences Complex, scientist at the Rosalind and Morris Goodman Cancer Research Centre, member of McGill's Centre for the Study of Host Resistance and Professor of Biochemistry, as well as a James McGill Professor.

Dr. Gros is renowned throughout North America and abroad for his investigations and discoveries of genes, proteins and pathways that play a major role in complex human diseases. The holder of six patents and the author of close to 400 scientific publications, his expertise is repeatedly called upon by leading research organizations and private sector companies. He is recipient of numerous awards, including the Killam Prize in Health Sciences from the Canada Council for the Arts, the Canadian Institutes of Health Research Distinguished Scientist Award and the Prix Wilder-Penfield from the Government of Quebec. In 2011, Dr. Gros received the Foundation of Stars Prize for Scientific Career Achievements. He is also a Fellow of the Royal Society of Canada.

As Vice-Dean, Life Sciences, Dr. Gros will develop, implement and oversee the Faculty of Medicine's research policy and strategy, working closely with Associate Dean of Research, Marianna Newkirk, Associate Dean of Biomedical BSc, Graduate and Postdoctoral Affairs, Elaine Davis, and our research community. He will lead the finalization of the Faculty's research plan to ensure the continued growth of our research enterprise and the optimal use of resources, while serving as principal advisor to the VP-Dean's Office for all research-related pursuits. Dr. Gros will also collaborate with McGill's Office of the Vice-Principal of Research and International Relations, liaise with the major research institutes in our affiliated teaching hospital network and represent McGill at provincial and federal levels on scientific research policy.

Please join us in welcoming Philippe to his new position and in wishing him success as we forge ahead in a landscape that presents both great opportunity as well as challenge. We are confident his guidance will prove instrumental in ensuring McGill's continued research excellence in the life sciences internationally.

David Eidelman, MDCM
Vice-Principal (Health Affairs)

Dean of the Faculty of Medicine

Mara Ludwig, MD
Associate Dean, Faculty Affairs

January 15, 2013