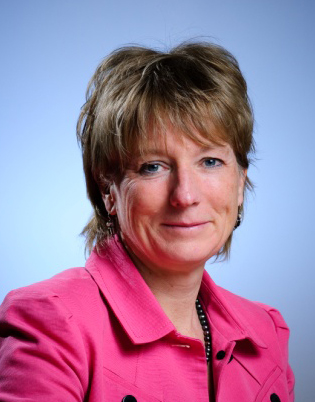 It is with great pleasure that we announce the appointment of Dr. Morag Park as Director of the Rosalind and Morris Goodman Cancer Research Centre (GCRC), Faculty of Medicine, McGill University. Dr. Park replaces Dr. Peter Siegel who served in this role in an interim capacity since March 1, 2012, following the departure of Dr. Michel Tremblay. We take this opportunity to thank Dr. Siegel for graciously dedicating his time and energies to ensure a smooth transition. We would also like to thank Dr. Tremblay, whose vision and perseverance was instrumental in the creation of the GCRC within the McGill Life Sciences Complex. Throughout the course of his term, Dr. Tremblay was integral in securing funding, developing collaborations and recruiting the top scientists that today have the GCRC firmly entrenched at the forefront of cancer research.

Dr. Park, whose appointment takes effect July 1, has garnered the respect of colleagues, staff and students for her innate leadership abilities. Having joined McGill in 1988, Dr. Park is a James McGill Professor of Biochemistry and Oncology, as well as the Diane and Sal Guerrera Chair in Cancer Genetics. She currently serves as Scientific Director of the Canadian Institutes of Health Research Institute of Cancer Research, and has held past positions as Director of the McGill Molecular Oncology Group, joint head of the Cancer Axis at the McGill University Health Centre and member of the Fonds de recherche du Québec – Santé, Réseau Cancer. She has been recognized with numerous awards, including becoming a Fellow of the Royal Society of Canada.

Over the last 30 years, Dr. Park has honed her research interests in the molecular mechanisms of cancer, in particular on the Met receptor tyrosine kinase and signaling pathways that regulate cell migration and invasion in cancer. More recently, she has begun to explore how changes in the tumour microenvironment impact the progression of human breast cancer. Her work has resulted in the publication of over 150 papers in peer-reviewed journals.

As Director of the GCRC, Dr. Park will build an integrated cancer research vision for the Faculty of Medicine and the McGill network. She will ensure that research is conceptually integrated into the recently established Rossy Cancer Network, leveraging new opportunities for scientific discoveries that will ultimately impact patient care. Within the Faculty of Medicine, Dr. Park will be an advisor on all academic matters concerning the GCRC and play an active role in the Centre's fundraising and recruitment efforts.

We have no doubt that, under Dr. Park's directorship, the Rosalind and Morris Goodman Cancer Research Centre will continue at the forefront of cancer research in Quebec, Canada and internationally.

Please join us in welcoming Morag to her new role and in wishing her the greatest success.

David Eidelman, MDCM

Vice-Principal (Health Affairs)

Dean of the Faculty of Medicine
Mara Ludwig, MD

Associate Dean, Faculty Affairs
June 13, 2013