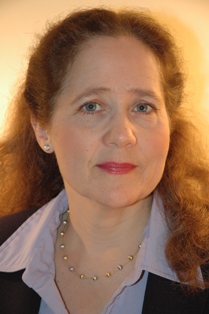 It gives me great pleasure to formally and belatedly announce the appointment of Dr. Miriam Boillat to the position of Interim Chair of the Department of Family Medicine at McGill. With her proven proficiency as a physician, teacher and leader for close to 25 years, Dr. Boillat replaces former Chair holder, Dr. Martin Dawes, who has joined the Faculty of Medicine at the University of British Columbia.

Dr. Boillat's contributions to the McGill Faculty of Medicine are far-reaching. As Assistant Dean of Faculty Development – a position she will hold concurrently while Interim Chair – she has enthusiastically shared her knowledge through countless seminars for the medical community on topics such as core competencies required of clinical teachers, reaching out to rural and community preceptors and faculty development as a tool for building research capacity. In addition to faculty development, her scholarly interests include communication skills, the doctor-patient relationship and integration of Family Medicine into the basic sciences for undergraduate students, among other pursuits.

Dedicated to the future of Family Medicine, Dr. Boillat has worked tirelessly to offer quality teaching programs at McGill. In addition to her many responsibilities as Associate Professor of Family Medicine, Dr. Boillat also serves as Co-Director of a course called Physicianship 2A and has played a leadership role in the development of the new Master of Science degree in Experimental Medicine (Family Medicine Option), the first program of its kind in Canada. For close to 10 years, Dr. Boillat also was Director of the Family Medicine Residency program. She has been practicing and teaching at St. Mary's Hospital Center since 1986, for which she has earned a Certificate of Merit Award from the Canadian Association for Medical Education and recognition on the Faculty Honour List for Educational Excellence from the University.

A McGill medical alumna herself, Dr. Boillat has served the University community for many decades on Faculty of Medicine committees, notably as Co-Chair of the Family Medicine Task Force Implementation Committee, Chair of the Communication Skills Committee, Chair of the Osler Fellowship Faculty Development Planning Committee and Chair of the Strategic Planning Committee for the Development of Family Medicine Units.

As Interim Chair of the Department of Family Medicine, Dr. Boillat will manage the needs of undergraduate, graduate and postgraduate scholars, as well as faculty members, while cultivating teaching, research and clinical activities across the department. She also will plan and implement department-wide initiatives and help strengthen McGill's flourishing Family Medicine program.

Please join me in welcoming Dr. Boillat as Interim Chair, a role I am confident she will undertake with grace, competence and ingenuity.

Richard I. Levin, MD
Vice-Principal (Health Affairs)

Dean of the Faculty of Medicine

McGill University