We are delighted to announce the appointment of Dr. Miriam Boillat to the position of Associate Dean of Faculty Development. Dr. Boillat has been contributing to the success of the Faculty for the last 25 years, most recently as Assistant Dean of Faculty Development and Interim Chair of the Department of Family Medicine, the latter position she will hold concurrently with this new appointment. She replaces Dr. Yvonne Steinert, who pioneered faculty development at McGill and led it to great distinction as Associate Dean for 18 years. We will continue to benefit from Dr. Steinert's leadership as she continues in her role of Director of the Centre of Medical Education at the Faculty.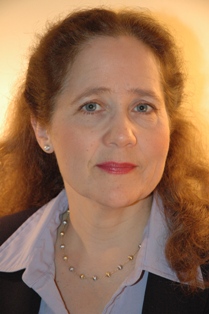 Dr. Boillat is esteemed by her colleagues at McGill and in the wider health sciences community for her great passion and dedication as a physician, a teacher and a leader. She has been practicing and teaching at St. Mary's Hospital Center since 1986, and was Director of the Family Medicine Residency Program for close to 10 years. Inspired by a deep appreciation and commitment to ongoing education and development of Faculty members, Dr. Boillat has worked tirelessly to offer quality teaching programs at McGill, and to share her extensive knowledge in her current leadership roles and as a member of the Centre for Medical Education. She received a Certificate of Merit Award from the Canadian Association for Medical Education for her work at St. Mary's and was named to McGill's Faculty Honour List for Educational Excellence, among other recognitions and awards.

A McGill alumna, herself, Dr. Boillat has served the University community in many complementary ways, notably, as Co-Chair of the Family Medicine Task Force Implementation Committee, Member of the Strategic Initiative in both the Undergraduate and Postgraduate Medical Education Task Forces on Curriculum, and Chair of the Osler Fellowship Faculty Development Planning Committee.

She is also the current Chair-Elect for the Section of Teachers for the College of Family Physicians of Canada. Dr. Boillat played a leadership role in establishing the new Master of Science degree in Experimental Medicine (Family Medicine Option) at McGill, the first program of its kind in Canada. Her scholarly interests include faculty development, communication skills, the doctor-patient relationship and integrating Family Medicine into the first eighteen months of undergraduate medical education.

In her new role, Dr. Boillat will continue to build on the foundations she developed while Assistant Dean. She will work closely with key stakeholders in the Faculty, as well as externally, and oversee the design, delivery and evaluation of faculty development programs and activities with the goal of promoting excellence in teaching and learning, leadership and management, and research in the Faculty of Medicine.

We are truly honoured to welcome Dr. Boillat as Associate Dean of Faculty Development, and are confident she will lead with great success and characteristic grace, inspiring fellow faculty members in their roles as educators, researchers and administrators. Please join us in welcoming her warmly into this new role.

Richard I. Levin, MD
Vice-Principal (Health Affairs)

Dean of the Faculty of Medicine

Mara Ludwig, MD
Associate Dean, Faculty Affairs