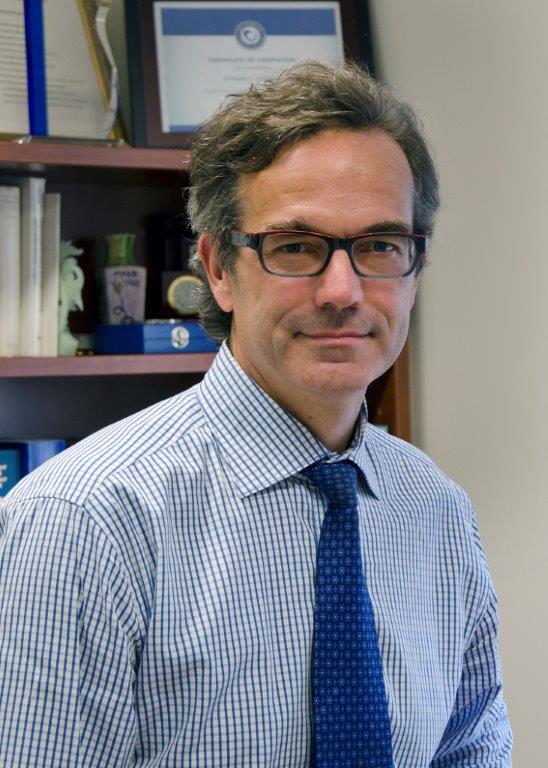 Dr. Kevin Lachapelle has been appointed Interim Director of the Steinberg Centre for Simulation and Interactive Learning, Faculty of Medicine, McGill University, effective July 1, 2017.  He succeeds Dr. Rajesh Aggarwal, whose leadership was instrumental in propelling the Centre to new heights over the past three years, during which time he led the strategic rebranding and expansion of the Centre thanks to a generous gift from The Blema and Arnold Steinberg Family Foundation.

The Centre now returns to the very capable hands of Dr. Lachapelle, who was the Founding Director of the McGill Simulation Centre when it first opened in 2006, a position he held until 2013. Dr. Lachapelle is an Associate Professor of Surgery and holds the Adair Chair in Surgical Education at McGill University. He is a Cardiac Surgeon and practises at the McGill University Health Centre. He also serves on the Educational Institutes Accreditation Committee of the American College of Surgeons.

Dr. Lachapelle has a long-standing interest in skills acquisition and team training.  He has given numerous workshops on training and debriefing, and is a course developer for the Royal College of Physicians and Surgeons of Canada Simulation Educator Training. His research interests centre on the development and evaluation of innovative technology for teaching and learning.  In 2011, Dr. Lachapelle was a co-recipient of the John Ruedy Award for Innovation in Medical Education.

Dr. Lachapelle's expertise and experience will help ensure the ongoing excellence and leadership of the most comprehensive medical skills simulation and learning facility in Canada.

July 12, 2017