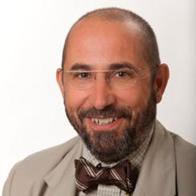 We are delighted to announce the appointment of Dr. Joaquín Madrenas to the position of Chair of Microbiology and Immunology for the Faculty, effective August 1, 2011. A world leader in the field of T-cell biology and an internationally renowned immunologist, Dr. Madrenas brings with him an exceptional list of credentials garnered in Canada and beyond. He succeeds Malcolm Baines, who has generously committed his talents and time to the department as Interim Chair since May 2009, as well as Greg Matlashewski, who served previously as Chair with great commitment and acumen.

Most recently Professor and Faculty Scholar in the Department of Microbiology and Immunology and the Department of Medicine at the University of Western Ontario (UWO), as well as Head of Immunology at the Robarts Research Institute and Associate Director at the Centre for Human Immunology at UWO, Dr. Madrenas holds a Tier 1 Canada Research Chair in Immunobiology. His research has been recognized with numerous awards, including the Canada Foundation for Innovation Researcher Award, the Kidney Foundation of Canada John B. Dossetor Mission Award, an Ontario Premier's Research Excellence Award, an Ontario Distinguished Researcher Award and a University of Western Ontario Dean's Award of Excellence in Research.

Dr. Madrenas has published in some of the most prominent journals, including Science, Nature Medicine, Immunity, Journal of Experimental Medicine and Proceedings of the National Academy of Science, and has also contributed to the wider research community through a leadership role in peer review and research policy-making boards of national and international agencies and institutions. He is past Chairman of the Canadian Institutes of Health Research Immunology and Transplantation Panel, former member of the Advisory Board of the CIHR Institute of Infection and Immunity, and member of the Medical Review Panel of the Canada Gairdner Foundation Awards. More recently, he led the establishment and is currently director of the Canadian Human Immunology Network, the first network of its kind in Canada. He has also been involved in translation of his research, being co-founder of Trillium Therapeutics Inc., a company in operation since 1996 that develops new immune modulatory therapies.

Dr. Madrenas is passionate about teaching as well as research and has received four UWO Hippocratic Council Basic Science Teaching Awards, three UWO Students Council Teaching Honour Roll Awards of Excellence and a Schulich Leader Award of Excellence in Education, among other accolades.

In his new position in the Faculty of Medicine, Dr. Madrenas will be responsible for leading the Department of Microbiology and Immunology in its research and education missions and providing mentoring to faculty members, while enhancing the department's overall research success as a leader in Canada. In tandem, he will, of course, continue to excel in his own field of research, taking it to still higher levels of excellence with the support and collaboration of McGill.

Please join us in wishing Dr. Madrenas a warm welcome. We are confident he will be an exceptional Chair and key figure in shaping the Faculty's Department of Microbiology and Immunology, ensuring its ongoing success in the coming years.

We also take this opportunity to express our deep appreciation to both Malcolm Baines and Greg Matlashewski for their exceptional support, and wish them the greatest success in their future endeavours and adventures.

Richard I. Levin, MD
Vice-Principal (Health Affairs)

Dean of the Faculty of Medicine

Mara Ludwig, MD
Associate Dean, Faculty Affairs