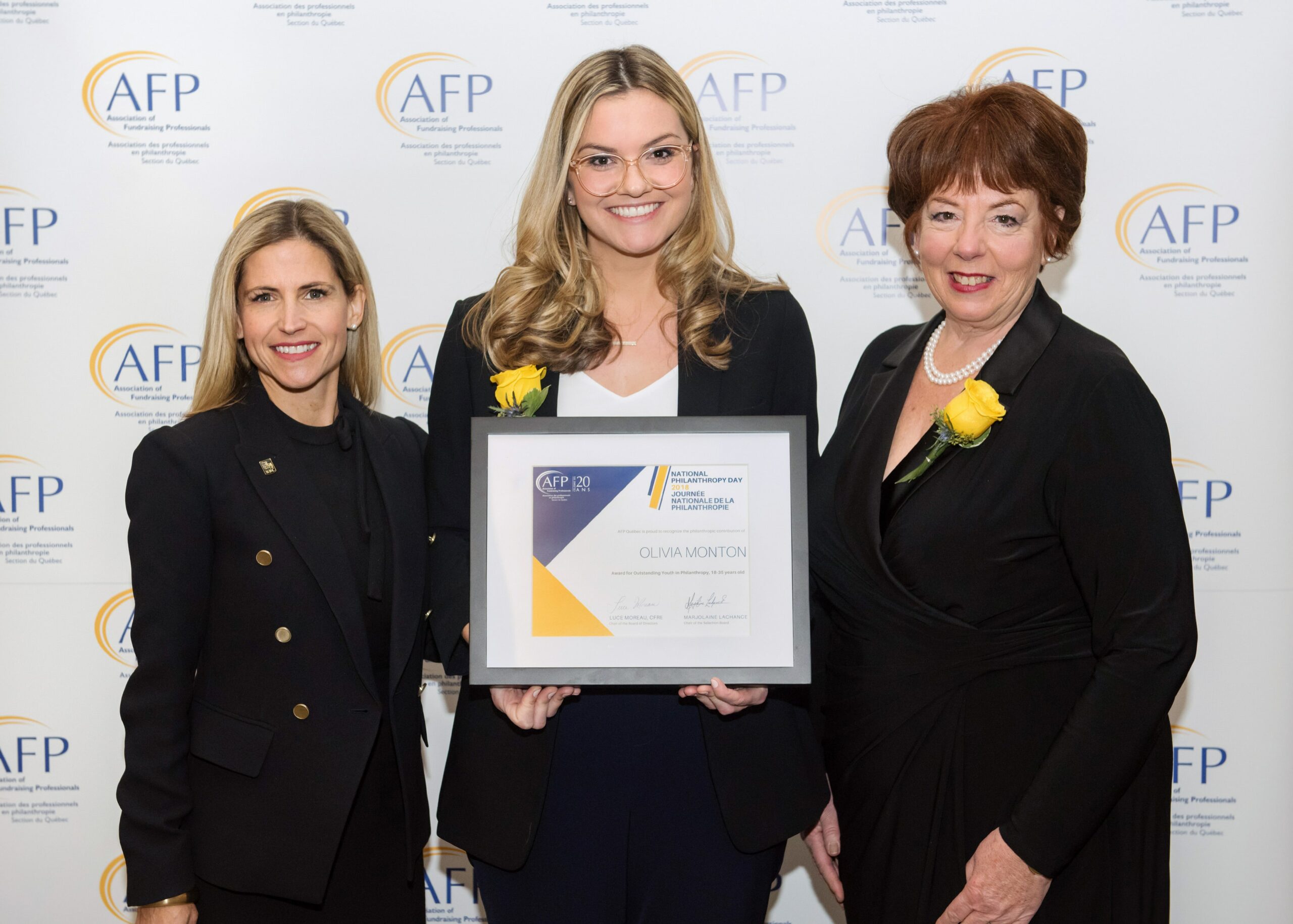 Association of Fundraising Professionals – Quebec recognizes her philanthropic work
By Lisa Dutton

McGill University medical student Olivia Monton has received another accolade for her philanthropic efforts.  The third-year McGill medical student who is currently doing her clerkship in the Outaouais region, was honoured on November 14, National Philanthropy Day, by L'association des professionnels en philanthropie – Quebec. She received the Outstanding Youth in Philanthropy Award, which recognizes the fundraising efforts of 18 to 35 year olds.

Olivia's experiences fundraising and volunteering led to the creation of the Live for the Cause Foundation in 2014. This community-oriented foundation supports local and grassroots charitable organizations in Montreal to engage, empower and educate people of all ages on the important and rewarding aspects of becoming involved in philanthropy, with the ultimate goal of enhancing the Montreal community at large.

In addition, through several student-led committees, Olivia contributes to the improvement of medical education and simulation-based training for medical students, while promoting interdisciplinary collaboration between various healthcare professions.

Olivia's philanthropic achievements have been recognized nationally with the Senate of Canada 150 Medal, presented by the Honourable Judith Seidman and the Governor General of Canada's Sovereign's Medal for Volunteers.  She is also the recipient of the 2018 Dr. Robert and Sharon Francis Canadian Medical Hall of Fame (CMHF) Award, one of 16 student awards.  In 2018, she was also awarded the CaRMS Sandra Banner Student Award for Leadership and the Canadian Federation of Medical Students and MD Financial Leadership Award.

Congratulations Olivia!

Related coverage
La Presse | Philanthropes honorés

November 20, 2018