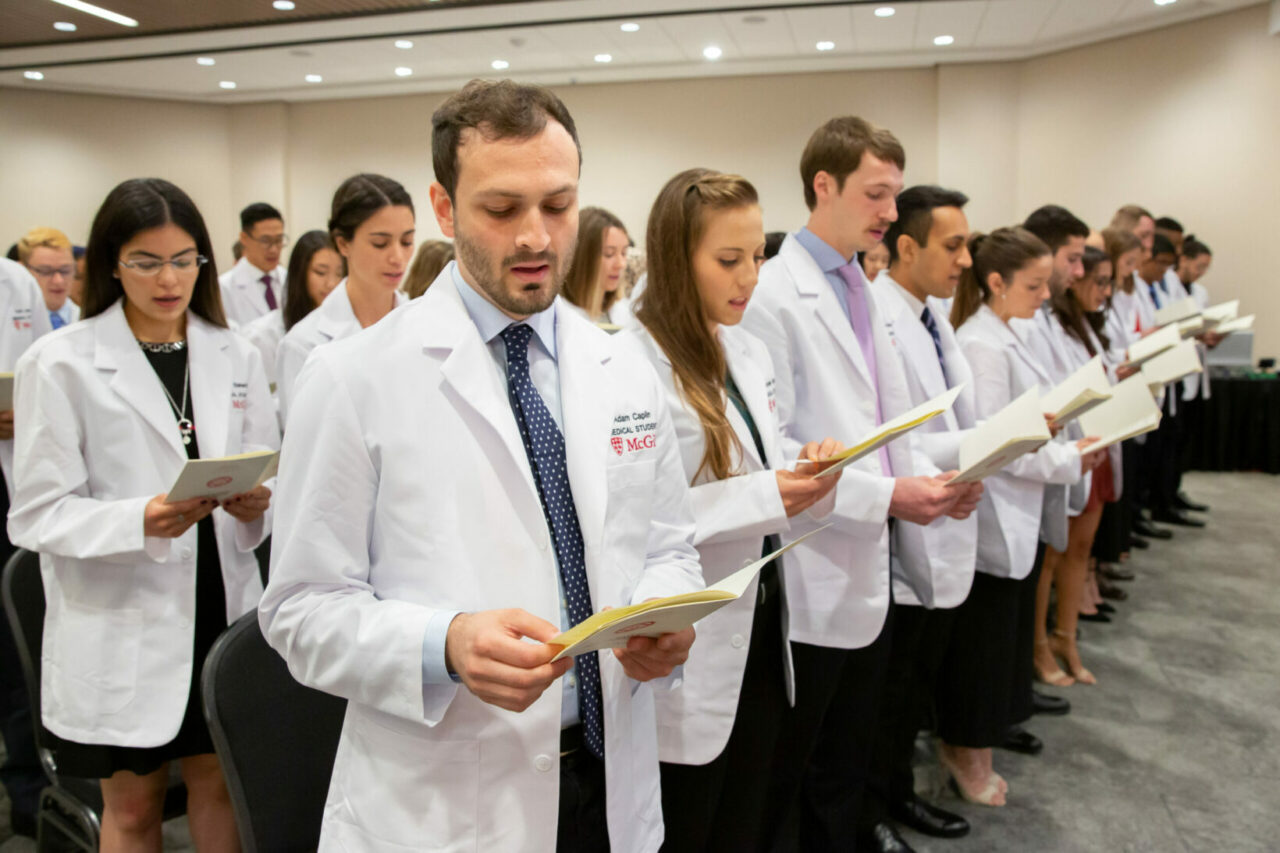 By Lisa Dutton

The first one and a half years of medical school is a mixture of lectures and lab time.  Students then move into clinical practice, completing rotations at McGill affiliated hospitals and clinics as they prepare to  become responsible for patient care. On Friday, October 4, the Class of 2022 donned their white coats, symbolically marking this transition from layman to physician during the annual White Coat Ceremony.

The guest speaker was Dr. Beth Lown, Chief Medical Officer, The Schwartz Center for Compassionate Healthcare.  One piece of advice she offered to students was to "take care not to let the white coat set you apart or above your patients. You cross the rubicon when you put on the coat.  You become a healer, you have power and authority…patients will open their hearts to you, share their lives with you.  This is sacred space…Let empathy and compassion drive your curiosity, drive your clinical reasoning to a higher level."

The annual event is supported in part by a generous donation from Frederic H. Braun, MDCM'72 and Maureen Braun, a graduate of the McGill School of Nursing '72.
*Photos by Owen Egan