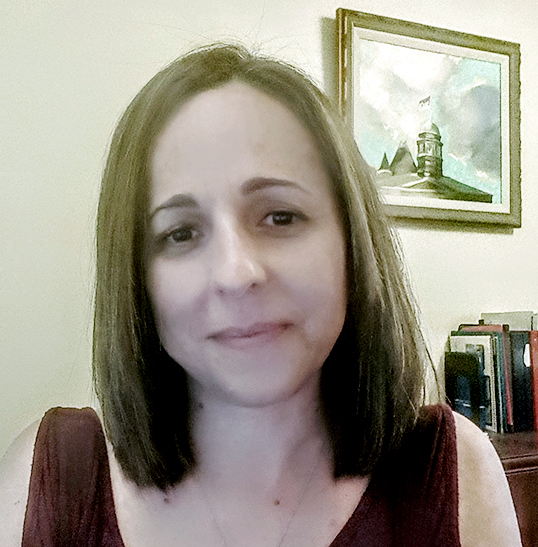 I am pleased to announce the appointment of Ms. Angela Karkatsoulis to the role of Associate Director, Operations, Academic Affairs Office, McGill Faculty of Medicine. In this newly created position, Ms. Karkatsoulis will oversee the administrative and operational activities of the Academic Affairs Office, including the planning, development and implementation of administrative policies, procedures and processes.

Ms. Karkatsoulis will report to the undersigned and will be responsible for recruiting, developing and maintaining staff, identifying training needs and implementing programs, and managing all data collection, analyses and reporting for academic affairs activities for the Faculty of Medicine.  She will act as the Faculty of Medicine lead and point of contact on all administrative matters related to academic affairs.

Some of her key responsibilities will include developing and maintaining systems and procedures to address the multiple needs of internal and external clients in the perspective of continuous improvement, ensuring effective communication and collaborative working relationships with units across the Faculty of Medicine, such as the Administration Excellence Centres, and Finance, Research and Medical Education offices. She will also develop and implement initiatives that support the strategic direction of the Academic Affairs Office. In addition, Ms. Karkatsoulis will serve as the senior advisor to department heads and academic leadership. She will also develop and maintain databases that support the entire academic lifecycle from recruitment to retirement.

Ms. Karkatsoulis received her Bachelor's degree in Biochemistry from McGill in 1995. She first joined the University in 1996, working in Continuing Education. For the past 15 years she has been with the Academic Affairs Office, first as a Senior Administrative Coordinator, then Immigration and Professional Affairs Administrator, and most recently as Academic Affairs Officer. Her most recent role included assisting with implementation and analysis of new policies and procedures, monitoring quality of data, and organizing and conducting training for both Faculty departmental and Academic Affairs Office staff on immigration, medical manpower and medical licensing.

Since 2016, Ms. Karkatsoulis has been seconded to McGill's Recruitment to Retirement Project (R2R) as a Human Capital Management / Academic Expert for the Human Resource Management System implementation. Ms. Karkatsoulis is working closely with implementation consultants to design the Workday solution for the Performance Management and Talent modules, as well as the Human Capital Management and Academic Unit modules for the R2R project. She will continue with this mandate until the project is implemented in 2020.

Please join me in congratulating Ms. Karkatsoulis on this appointment and wishing her every success in her new role.

Christine Dolden
Director of Administration, Academic Affairs Office

July 22 2019