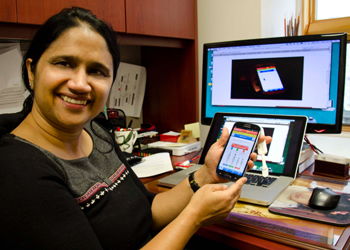 Dr Nitika Pant Pai is an Assistant Professor in the Department of Medicine (Divisions of Clinical Epidemiology and Infectious Diseases), at McGill University and McGill University Health Center, Montreal, Canada. She is a Grand Challenges Canada Grantee in the Stars in Global Health (Round 1) Program. 
Today, December 1, 2013, is 'World Aids Day'. HIV is not a death sentence as it was thirty years ago. The advent of highly active Antiretroviral therapy (ART) has made it a chronic manageable disease. However, an early initiation of ART controls HIV effectively and reduces  transmission of the virus to partners and children,. Since mid 2000s ART is universally available in low- and middle-income countries. The challenge now is to find people who are infected, but don't know their serostatus and bring them into treatment so that we achieve the vision of zero HIV infection. We believe that expanded access to HIV testing can help in this regard.

HIV testing is the cornerstone of prevention and treatment. Current model of HIV testing is based on people showing up in health care facilities to test. Many (this includes men more than women) avoid testing in health facilities because of social visibility, privacy concerns, fear of lack of confidentiality, stigma, discrimination, and also long waiting time, that results in loss of work days. Is it any surprise that 60% of the people living with HIV don't know that they are infected and continue to spread the infection to their unsuspecting sex partners and children. For those who are tested in facilities, about 30-50% do not return to know their results and never get linked to care.

Read the full article on the Grand Challenges Canada's website.

December 5, 2013