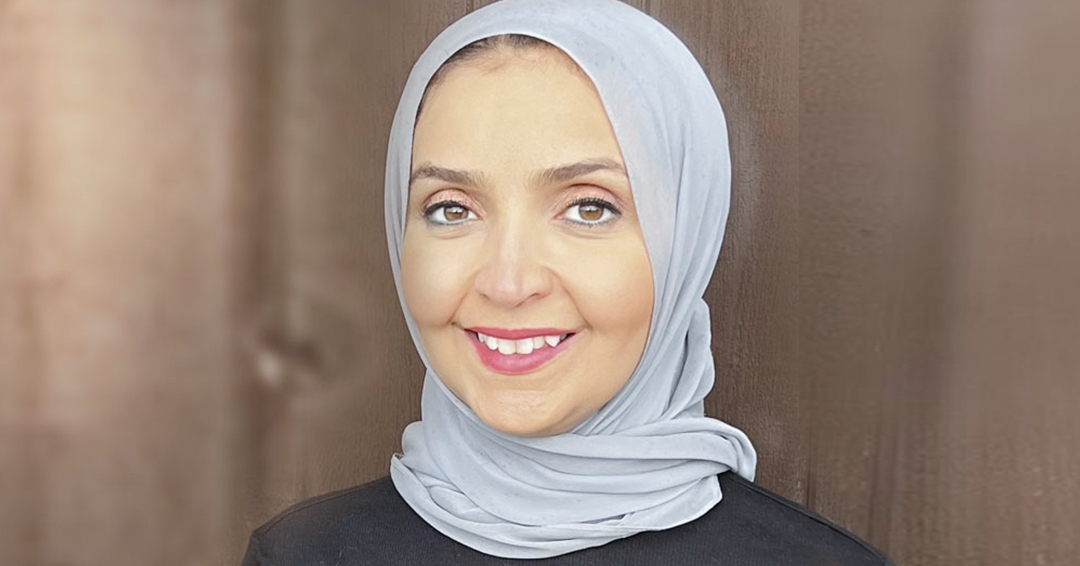 In 2021, McGill Desautels launched its Graduate Certificate in Healthcare Management in collaboration with the Faculty of Medicine and Health Sciences, a unique opportunity for leaders in the healthcare field to receive formal managerial training and learn from renowned McGill professors. As the inaugural cohort embarks on its final module, hear from current students about their experience in the program.
Tell me a little bit about yourself and your background.
My name is Abir Hussein, I am the site director of Dalhousie family medicine residency program at Southwest Nova, which is a distributed residency site in Nova Scotia. I am also the medical director of my family medicine clinic Ocean View Family Practice. I have been a family physician practicing in Canada for about 11 years. I moved to Canada from Egypt in 2009 and started the site director job in 2018.
Having been in this site director role for four years now, you've got quite a bit of management experience. What made you decide to pursue the Graduate Certificate in Healthcare Management?
I am a great believer that leaders are not born, they are made. That motivates me to always pursue opportunities to improve my leadership and management skills, lead my team to success and help the members of my team to become successful leaders.
Did you look at other healthcare leadership programs, and if you were looking at different options, what stood out to you about our program here at McGill Desautels?
I did look at other programs. One thing that stood out is the convenience of the delivery of the modules and the fact that it was virtual. Also, offering the modules over one full week every couple of months was much easier to plan. Taking one week off work ahead of time and knowing the exact time commitment, made it easy for me. Another thing that stood out is the length of the program. Committing to nine months versus two years or more in other programs is easier to plan. As well as the fact that it is something that I can integrate easily into my busy schedule instead of taking a lot of time off.
Considering that you're working the same time you're pursuing this program, how have you been able to take away the different parts of the module and apply them to your practice?
That is the best part, because the program provides great practical tools, that I can take back and apply to my day-to-day work and duties. It was useful to integrate what I have learned into my work. For example, in quality improvement and patient safety, I was able to use the tools of quality improvement to investigate a patient complaint, and that helped me to reach a particularly useful conclusion. [We also learned] how to write a briefing note, and that was extremely useful because I was asked to write a briefing note for a work project that I was working on. Before joining this program, I had no idea how to write a briefing note. Then there are the everyday situations, for example, there are a lot of useful tips that we learned in the negotiation module that I was able to apply either in my personal life or in the workplace. I am going to use these strategies for the rest of my life in any negotiation situation.
What were your hopes or expectations going into the program, and have they been met or exceeded?
I was not sure what to expect because I was not sure if the virtual model is the best way to deliver this kind of material. I am a person who likes to participate and really enjoys the discussion, and I just did not know if the virtual format would allow for something like that. However, I was incredibly surprised at how well the sessions are being run and managed. I love the breakout rooms; I love the discussions and reflections. It is fascinating to hear other people's perspectives and learn about how they apply what we learn to their lives, how they apply the tools differently and just hearing about all the different examples and views. I also did not expect that there would be such a variety of participants from all over the world, that only added a lot of richness to these conversations, because there are many variable experiences that are being shared.
What has been your favorite part of the program up to now?
The reflections, the discussions, the breakout rooms; building connections and networking with the other participants were great. I have connected with some of my peers personally. I really appreciate these valuable connections. I am excited that I will continue to be in touch with my colleagues. Then there is the material, the broad knowledge that I have gained from the GCHM, and the tools that I will always use and apply.
What is one thing you would have liked to have known going into the program?
I would have liked to have known that I will enjoy it this much. I would not have hesitated, because even on the first day I was hesitant, I wondered 'did I do the right thing? I am already busy. I have a lot on my plate. However, now I can very easily, very confidently say, 'Yes, I did. I made the right choice by joining the GCHM.'
---
GCHM Program
The McGill Graduate Certificate in Healthcare Management is a joint initiative between the McGill Faculty of Medicine and Health Sciences and the Desautels Faculty of Management. The GCHM is an 8-month, 15-credit graduate certificate program which takes place entirely online.