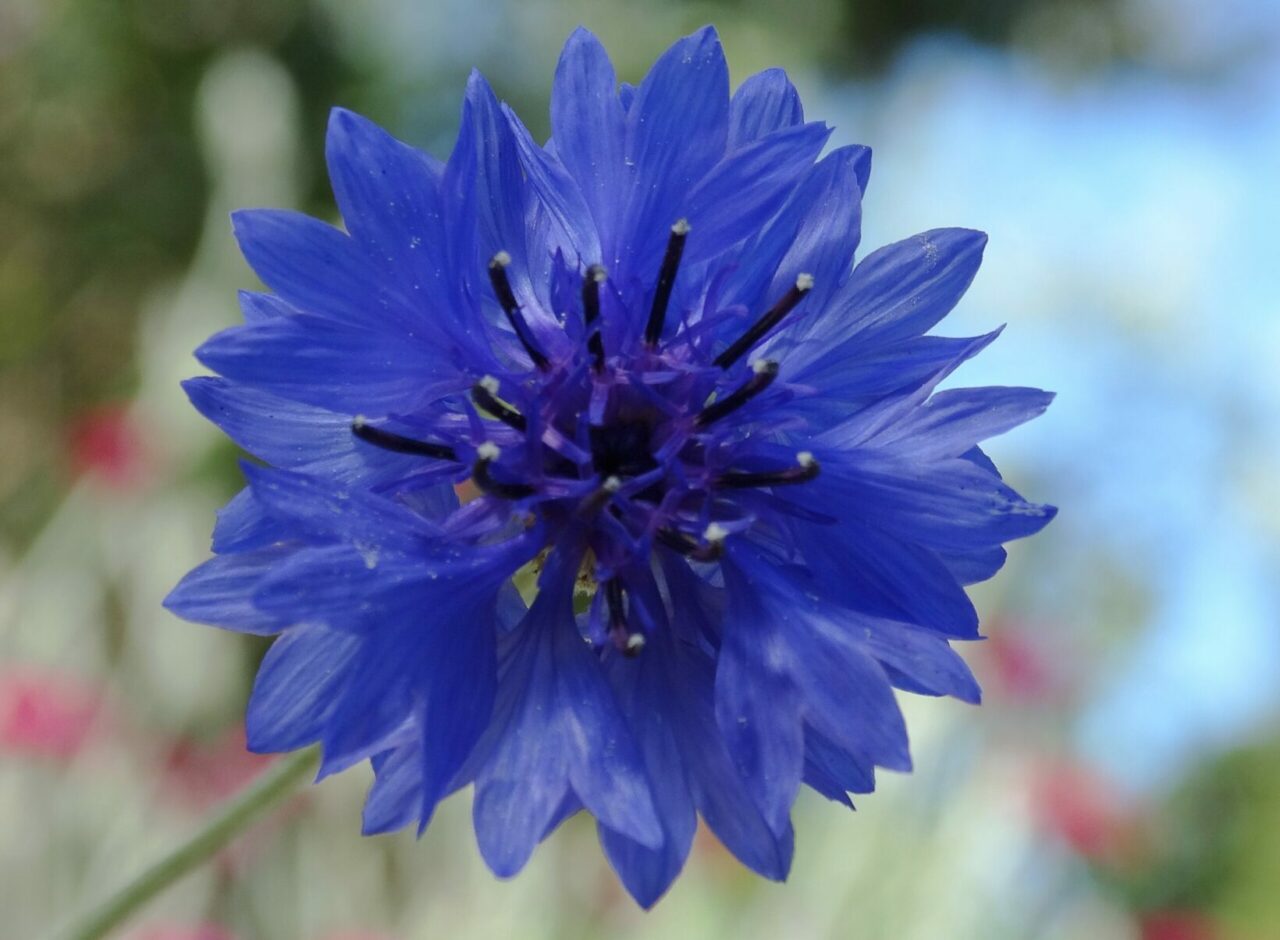 What is ALS?

Amyotrophic Lateral Sclerosis (ALS), also known widely as Lou Gehrig's disease, develops as a result of the death of motor neurons (nerve cells) in the brain and spinal cord that control voluntary muscle movement. This neurodegenerative disease causes progressive muscle weakness, ending finally in paralysis. Most people survive less than five years following diagnosis, but a small percentage of patients live for ten years or even longer. So far, there is no cure. In Canada, about 3,000 adults have ALS. Less than one in ten patients has a family history of the disease.  

ALS clinical care The Neuro
The Montreal Neurological Institute and Hospital – The Neuro, provides advanced clinical care for ALS patients and their families. The Neuro also has state-of-the-art laboratories for basic and clinical ALS research. The ALS clinic is cited as a model for multidisciplinary clinical care, providing exceptional patient care and conducting innovative research. The ALS clinical research program develops and tests new ALS therapies in collaboration with the Canadian ALS Clinical Trial Consortium (CALS), and with researchers abroad. The Neuro's extensive national and international partnerships help to advance research into ALS and to develop effective treatments.

ALS research at The Neuro
Dr. Heather Durham has focused on ALS research for more than 20 years.  Her lab specializes in developing tissue culture models of the disease. Dr. Durham seeks to understand why motor neurons are particularly vulnerable to damage in ALS, and how these neurons are affected by different genetic mutations responsible for familial forms of ALS.  By identifying commonalities and differences in how toxic mutant proteins cause the death of motor neurons, her work can potentially improve the pre-clinical identification and evaluation of therapies.  A team led by Dr. Durham has uncovered similarities in both familial and sporadic ALS.  The team found compromising factors in systems important for maintaining protein quality control, known as the protein chaperoning and ubiquitin-proteasome system. Dr. Durham is also studying the role of aberrant RNA metabolism in ALS and how mutation or dysregulation of RNA-binding proteins causes motor neuron dysfunction through compromise of their function, as well as through secondary epigenetic mechanisms.  The Durham laboratory collaborates with investigators at the Centre Hospitalier de l'Université de Montréal (CHUM), Western University, the Centre de Recherche de l'Institut du cerveau et de la moelle épinière, INSERM, and the Weitzmann Institute in Israel.  Dr. Durham works to promote ALS research initiatives across Canada and serves as a Board member of the ALS Society of Canada and as Chair of the Scientific and Medical Advisory Council. Dr. Durham has received the William Fraser Leadership Development Award from ALS Canada. The award recognizes outstanding leadership development by a volunteer working to promote the organization at a local, provincial or national level. Dr. Durham was profiled in a recent issue of the ALS Society Centurea: Research is in her blood. Read more

Dr. Peter McPherson's research is aimed at understanding the function of proteins in nerve cells using biochemical, molecular, structural and cellular approaches.  His laboratory has identified proteins that could play a fundamental role in neurodegenerative and motor neuron diseases.  For example, his laboratory identified a protein called Scyl1 that functions in the transport of other proteins in nerve cells. Mutation of this protein in mice generates a motor neuron disease that has many features of ALS in humans and appears to be a strong new animal model for the disease. Dr. McPherson is also working on a protein module called the DENN domain. It was recently demonstrated that one DENN domain-bearing protein is the product of the C9orf72 gene, which is the most common mutation in ALS and in frontal temporal lobe dementia. Dr. McPherson's laboratory is working to identify the interacting partners for the DENN domain of C9ORF72 in order to provide new insights into ALS.

Dr. Stefano Stifani studies the generation, muscle connectivity, and regeneration of nerve cells used for respiration, mastication, swallowing, and motor activities. His research team has helped to explain the mechanisms underlying the development of those particular types of neurons. His team is currently preparing a research article with the results of their investigation on the formation of motor circuits controlling breathing. Dr. Stifani's research program aims at finding strategies to direct t neural stem cells to generate motor neurons. Achieving this goal would provide physiologically relevant experimental model systems to study the mechanistic basis of motor neuron diseases. Moreover, it would facilitate the development of strategies to promote the adult nervous system's ability to repair itself in response to trauma or disease.

Dr. Eric Shoubridge investigates genes that underlie mitochondrial dysfunction.  Such dysfunction is believed to contribute to many neurodegenerative diseases, including ALS.   His research could help explain the causes of motor neuron diseases.

Dr. Heidi McBride is an expert on mitochondrial biology.  The mitochondria are organelles within the cell that use oxygen to break down sugar and fat in order to provide energy to cells.  Dr. McBride investigates the regulation of these pathways in healthy and diseased organisms, and also studies how damaged mitochondria are cleared from the cell.  Her work is helping to understand how errors in mitochondrial function may contribute to the development of ALS.

Dr. Hiroshi Tsuda's goal is to investigate the molecular mechanisms underlying ALS and to translate the findings into the development of therapeutics to delay their onset and prevent their progression.  Through the use of mice and Drosophila (commonly known as fruit flies) his team  are identifying genetic pathways leading to ALS. The conservation of molecular mechanisms make Drosophila and mice excellent models to study human diseases. They recently developed novel mice models that recapitulate many phenotypes associated with ALS.  Their projects will enable us to advance our understanding of ALS and provide insight towards the development of a treatment.

Dr. Bernard Brais is a neurologist, co-director of The Neuro's neuromuscular research unit and director of the CHUM ataxia centre. He investigates the genetic basis of neurogenetic disorders with founder effects in Quebec. He has played an important role in identifying causal genes for several neurological disorders and in identifying previously unknown neurogenetic diseases. Under his co-directorship, The Neuro's neuromuscular research unit has focused research on the genetic, molecular and cellular basis of ALS.  The unit has revealed insights into the epidemiology of ALS and performs rigorous clinical research on new ALS treatment options.

ALS and Community Support
The Tony Proudfoot Fund supports ALS research at The Neuro.  The Fund was established by the late Tony Proudfoot, former quarterback of the Montreal Alouettes of the Canadian Football League. He was diagnosed with ALS in 2007.

Established in 1983, the ALS Society of Quebec provides support for people with ALS and their families, creates public awareness, and raises funds for patient services and research.  The ALS Society of Quebec works in partnership with other provincial ALS agencies and with the ALS Society of Canada.

During ALS Awareness Month, people across Canada inform the public about amyotrophic lateral sclerosis, raise research funds and wear the national emblem of ALS in Canada— the blue cornflower.

June 2, 2014