By Abby Nichols
Large lifestyle changes can be stressful, especially for a working professional. But for Melina Tondino, the choice to pursue a graduate education while juggling full-time work proved to be an enriching experience. "It had always been a goal of mine," Melina explains. "The investment in time towards earning an MBA may have seemed daunting at first, but it was over before I knew it, and I was left with something that will last a lifetime."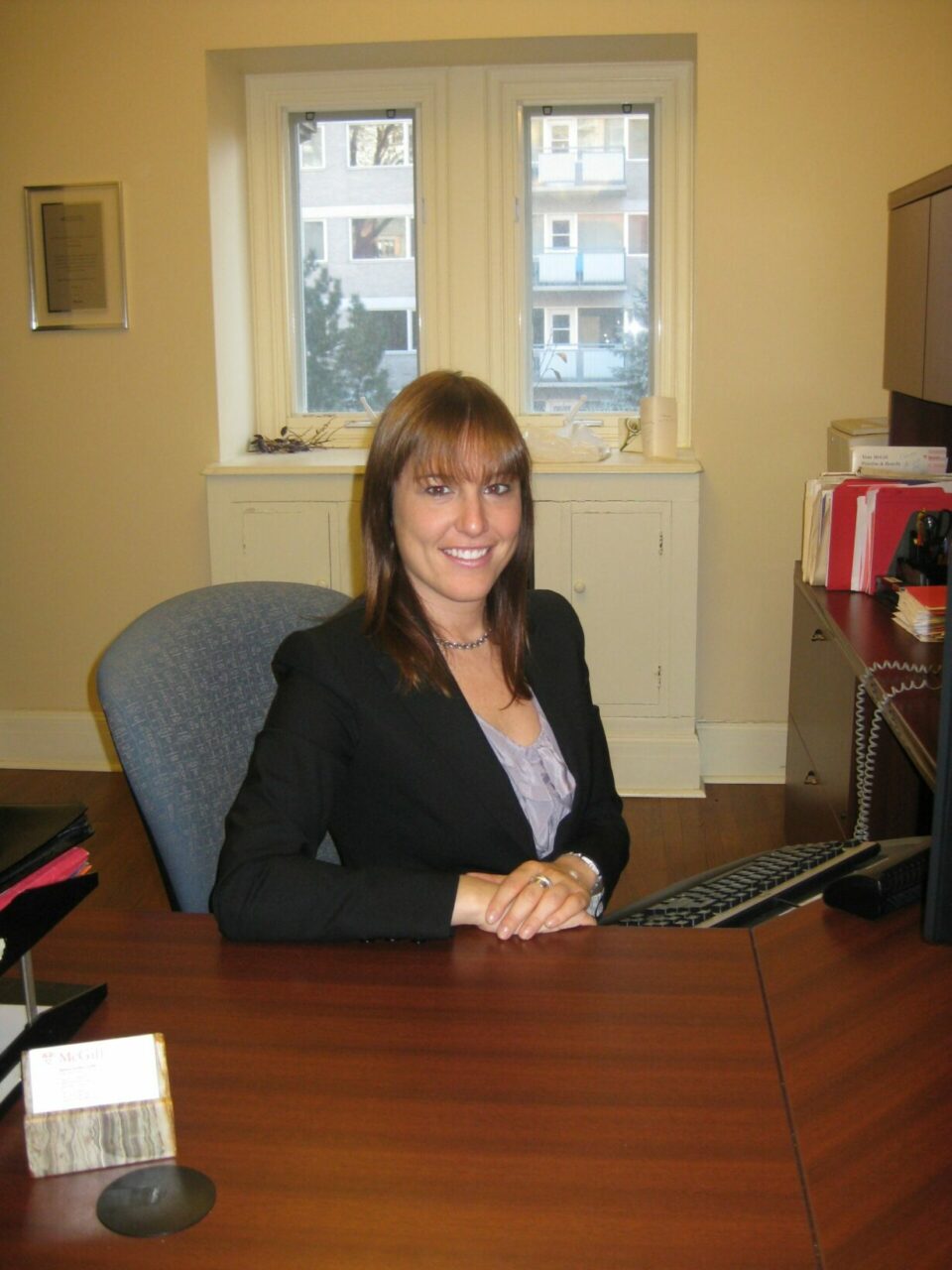 As Manager and Senior Advisor of Human Resources for the Faculty of Medicine, Melina is familiar with risk-benefit assessments and strategic thinking. Using these skills, she was able to formulate an effective routine, set limits, and achieve her personal and professional goals, completing her degree on a part-time basis over 3 years.

Her daily schedule included evening classes and after-hours homework and a lot of group work. "I made sure to stay as focused and organized as possible, as well as to maintain a healthy and balanced lifestyle to give me the energy I needed to get through my very long days," she says. Thankfully, McGill served as a hub for all of Melina's activities allowing her to navigate efficiently and productively. "Working at McGill and being on campus definitely made this a feasible option for me," she explains.

Having worked at the Faculty for over eight years, becoming a student gave Melina a new perspective on another aspect of McGill life and expanded her horizons both here and internationally. "I had the opportunity to meet fellow McGill students," she explains, "We were able to share our professional experiences, brainstorm about our working environments and benefit from the collective brainpower of the group." As part of her studies, Melina also participated in an exchange trip to Brazil to experience firsthand the business challenges faced within an emerging market by visiting local businesses. "I was able to better understand the impact that the globalizing economy will have on North America."

Having completed her degree with a concentration in Global Strategy and Leadership, Melina now draws from her experience and cites the importance of "cross-disciplinary business education." She asserts, "I believe that to truly add value as an HR professional, it's important to understand a greater scope of the business and to not work in isolation from other core areas."

Equipped with refreshed insight and knowledge, Melina concludes that ultimately she is better able to take a step back, analyze situations, consider alternatives and make informed decisions that take the big picture into account. "I am better able to place into context the impact that HR has on the organization as a whole, and to understand the synergies between the different areas of the business, which together help drive us toward the attainment of our goals," Melina says.

Would she recommend her venture to others? "I would strongly encourage staff members to continue on with their education, for the purpose of both personal and professional growth," she enthuses. "Studying while working is a challenge but one that is definitely possible with a bit of will and determination, and with the advantage that comes from working at McGill."