From the McGill Reporter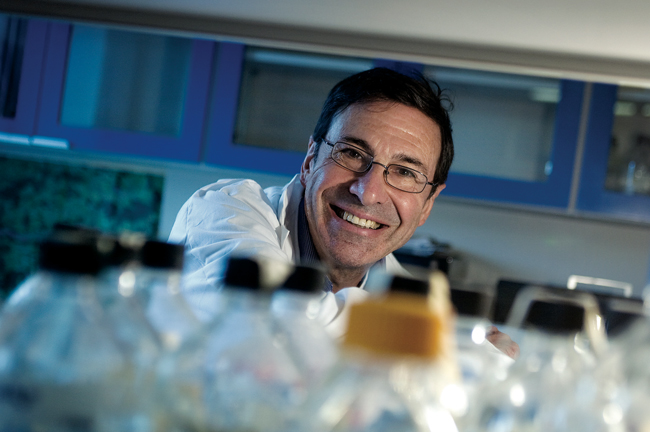 McGill, the Jewish General Hospital and the global AIDS community lost one of their leading advocates and researchers on Tuesday, when Dr. Mark A. Wainberg drowned while on vacation in Florida. Wainberg's research and collaborations on AIDS and HIV, including the initial identification of the 3TC anti-viral drug, have saved millions of lives around the world.

Wainberg was the head of AIDS research at the Lady Davis Institute for Medical Research at the Jewish General Hospital, Director of the McGill University AIDS Centre, and Professor of Medicine and of Microbiology and Immunology.

In 2015, he was appointed to the Canadian Medical Hall of Fame in recognition of having "revolutionized our understanding of HIV/AIDS at medical, epidemiological and political levels."

He was internationally recognized as a leading scientist in the field of HIV/AIDS, and a tireless advocate for the need to improve access to anti-HIV drugs in developing countries. He was well-known for his initial identification of 3TC as an anti-viral drug, in collaboration with BioChem Pharma Inc, in 1989. He made multiple contributions to the field of HIV drug resistance including the identification of many of the mutations in the HIV genome that are responsible for drug resistance.

Dr. David Eidelman, Vice-Principal (Health Affairs) and Dean of the Faculty of Medicine called Wainberg "an international champion in the fight against HIV/AIDS."

"Mark Wainberg has had an inestimable impact on the lives of millions of people through his transformative research and through his extraordinary advocacy," said Eidelman. "McGill and the Faculty of Medicine community deeply mourns his sudden passing. We offer our heartfelt condolences to his family and close ones. The world has lost a medical giant, an exceptional mentor and a great man."

"Dr. Wainberg was a pioneer, both in the laboratory and on the front lines," said Suzanne Fortier, McGill's Principal and Vice-Chancellor. "He was not afraid to speak his mind. Millions of lives have been saved because of his deep caring, his progressive social conscience and his scientific brilliance. The McGill community sends its deepest condolences to Dr. Wainberg's family, and to his many friends and colleagues at the Lady Davis Institute and around the world."

Wainberg served as President of the International AIDS Society from 1998 to 2000, organizing the XIIIth International Congress on AIDS in Durban, South Africa. It was the first time the congress was held in a developing country, drawing unprecedented international attention to the issue of drug access.

"I am an AIDS activist, absolutely," he said in a 2000 interview. "AIDS is going to be the world's leading cause of death, so it behooves us all to be AIDS activists.""The drugs are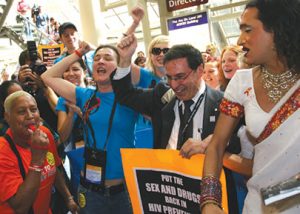 wonderful and getting better all the time. They have transformed what used to be a death sentence into a manageable chronic condition," Wainberg said in a 2008 McGill News profile. "Unfortunately, this fantastic progress has not been possible for most people living with the disease in developing countries. I'm very adamant about wanting to make that happen."

In his lab at the Lady Davis Institute, Wainberg conducted cutting-edge research on the mechanisms behind why some HIV subtypes develop drug resistance and some do not. His most recent research focused on the possibility that HIV may not be able to become resistant to certain new compounds, called Integrase inhibitors, that block viral replication.

Wainberg was born in Montreal in 1945. He received a BSc from McGill in 1966, and a PhD from Columbia University in 1972. He did post-doctoral research at the Hadassah Medical School at the Hebrew University of Jerusalem.

Wainberg was a fellow of the Royal Society of Canada, an Officer of the Order of Canada, an Officer of the Ordre National du Québec, an honorary fellow of the Royal College of Physicians and Surgeons of Canada, and a Chevalier in the Légion d'Honneur of France. He served on numerous international committees that advised bodies such as the World Health Organization.

Read the Jewish General Hospital message, here.
Related coverage
Huffington Post | Retour sur le décès du professeur Mark Wainberg
April 13, 2017