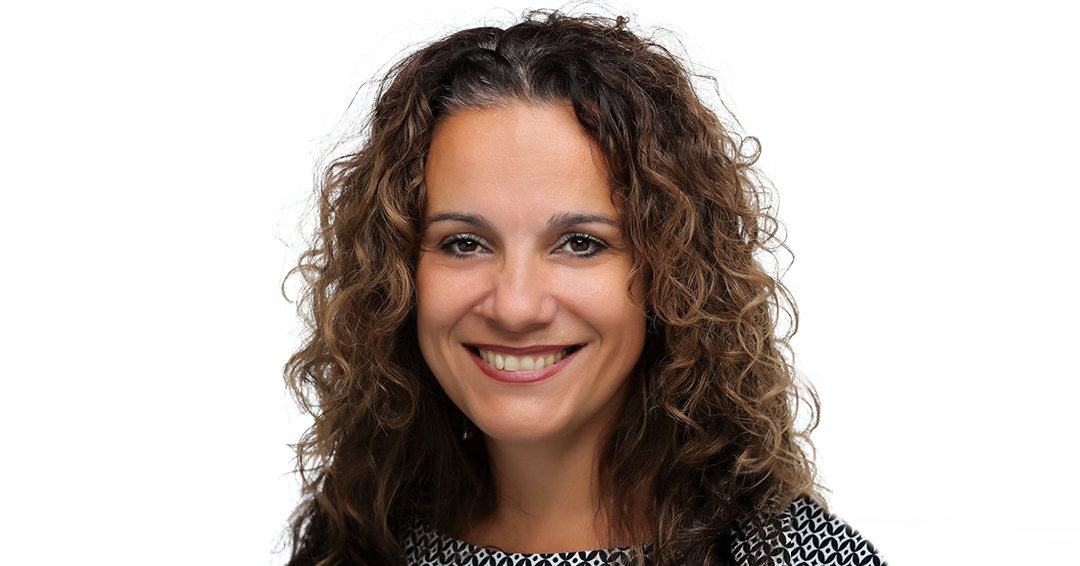 "When you have an environment that allows you to grow, that trusts your ideas and helps you to flourish, it becomes your academic home," she explains. "I'm very fortunate to have two academic homes – SPOT and the IHSE – and both homes co-exist." 
Prof. Thomas joins three other Canada Research Chair recipients at SPOT: Keiko Shikako, PhD, Marie Brossard-Racine, PhD and Stefanie Blain-Moraes, PhD, P. Eng. 
Currently Associate Professor at SPOT and an Associate Member of the IHSE, her Research Chair is in Education, Practice, and Policy for Evidence-Based Healthcare. In this role, she will contribute to a more person-centred view of evidence-based practice in rehabilitation that will benefit patients, families and communities and foster greater collaboration between educators, clinicians and policy-makers.  
A journey in evidence-based practice and knowledge translation 
Prof. Thomas's interest in evidence-based practice – how clinicians use scientific evidence to provide the best care for their patients – began when she was an undergraduate student of occupational therapy at McGill. The field later became the focus of her PhD in Educational Psychology. 
Her passion for evidence-based practice and health professions education research were reaffirmed when she was a preceptor in the clinical environment and during her PhD. Later, a postdoctoral fellowship in knowledge translation (KT) at McMaster University further influenced her as a researcher and educator. 
Today, evidence-based practice, KT and health professions education are cornerstones of her scholarly work. At McGill, she founded and leads the Knowledge Exchange and Education in the health Professions (K.E.E.P.) Lab. 
"To this day, it is not only an area that I love and that inspires me, but an area of science that is ever-emerging," she says. "Clinical practices, health care contexts and systems change. The way we teach, and the way practitioners fulfill their roles and responsibilities within these changing landscapes also needs to change. So, it continues to be an area ripe with opportunities." 
Merging two worlds at SPOT and the IHSE 
Rather than feeling the IHSE and SPOT play separate roles in her achievements, Prof. Thomas believes they "allow me to merge the two worlds, education and clinical practice". 
As a graduate of SPOT's program in occupational therapy, Prof. Thomas says she has "a huge emotional attachment" to the School.  
"Because I'm an occupational therapist, my professional identity, to a very large degree, is tied with the School," she says. "Many of my mentors and role models are there, including people who have helped me be the scientist I am today." 
Prof. Thomas remembers the enthusiastic support she received from the School's leadership when she decided to pursue research in education. 
"When I went to the School's directors over 20 years ago and said I wanted to do a graduate degree in education, no one ever said: 'Why are you doing research in education? This is a rehabilitation school.' From the very first moment, they supported it," she adds.  
Laurie Snider, OT, PhD, Director and Associate Dean of SPOT says: "I recall meeting Aliki for the first time at a clinical supervisors meeting in Hosmer House. It was close to 25 years ago and I was the newly minted program director of the OT program." 
"Aliki was a relatively new grad representing the clinicians from the Lindsay Rehabilitation Hospital; a strong, dynamic group. When she spoke, she held the attention in the room like no one else did," Prof. Snider recalls. "She was clear-minded, articulate and well informed. I hired her the next day and the rest is history." 
Prof. Thomas also views the IHSE as "instrumental" in her development. 
"The IHSE has given me a physical space [for the K.E.E.P. Lab]," she says. "In addition, they have helped me in the pushing of ideas, discussions, conversations and collaborations." 
Prof. Thomas's connection to the IHSE began when she returned to McGill after her postdoctoral fellowship. Ever since, she has felt supported and encouraged by the Institute's community of like-minded clinician-educators, researchers and scholars.  
"At the IHSE, I am one of many with an interest in how learners work and learn in complex and evolving contexts and how we can best train future healthcare practitioners and health scientists," she says. "It has always felt like I was among kindred spirits because they understand both education and practice. It's a place for growth and ideas." 
This year, Prof. Thomas was the inaugural recipient of the IHSE Research and Scholarship Catalyst Award. Established by Meredith Young, PhD, Associate Director (Research) and Associate Professor at the IHSE, the award recognizes faculty members who show commitment to catalyzing, supporting and facilitating health sciences research and scholarship.  
Elizabeth Anne Kinsella, PhD, Director of the IHSE, says: "Aliki Thomas is a true community builder and an exemplary inaugural recipient of the IHSE Catalyst award. She is a ground-breaking leader in health professions education, and is well known for her work on how we can bridge silos and bring different sectors – education, policy and practice – together." 
"Aliki has also held major advisory roles in education portfolios for health professions organizations around the world. The IHSE is delighted to be one of her champions and supporters as she embarks on her tenure as a Canada Research Chair."   
Synergistic approach 
As a Canada Research Chair, Prof. Thomas aims to create and share evidence that breaks down silos between educators, researchers, clinicians and policy-makers to advance evidence-based and patient centred care.   
"This particular area of practice is not just the responsibility of those who educate future professionals, those who employ them or those who develop policy," she says. "Each group has a responsibility to work together in educating, producing and supporting future health professionals who will be at the forefront of best practices."  
She adds: "Patients, their families and the communities in which they live and work deserve synergistic approaches to care, which involves education, practice and policy sectors coming together. That is my goal." 
Related: 
From plant growth to genomics: McGill's 11 Canada Research Chairs make an impact
Strength in diversity: McGill's School of Physical and Occupational Health now holds the most Canada Research Chairs in its field