On July 29, McGill's Faculty of Medicine held its annual orientation session for incoming Residents, who officially started in early July. The event brought together 192 first-year residents from a variety of backgrounds and fields for a series of information sessions meant to equip them to handle residency and culminated with an opportunity for networking among their peers, faculty and staff while sampling the cuisine of two local food trucks on-site for the occasion.

"I had a really great time at McGill [during UGME]. It was an amazing program and so I am looking forward to experiencing a similar quality program [for residency]," said Dr. Jacinthe Boulet, who is pursuing her residency in Internal Medicine and is one of the many among the cohort who are recent graduates of McGill's undergraduate medical education program.

Dr. Boulet credits the Residents and staff that mentored her during Internal Medicine rotations for inspiring her to

pursue the field herself.  Her classmate Dr. Anafa Gamliel, who is undertaking her residency in Family Medicine at the Jewish General Hospital, attributes her choice to the diversity of the field. "During rotations I liked wearing a different hat every month- where one day I'm delivering babies and the next I'm seeing someone in the clinic," said Dr. Gamliel.  "I didn't want to let go of that and specialize in one thing so that's why I went into Family Medicine, because it leaves the doors open to choosing whatever you want to do. You can deliver babies for one year and can work in the hospital the next year – your practice is always going to be very different."

The diversity of the cohort is evident in the specialties they are pursing as much as in their backgrounds, from an Iranian-born Canadian citizen who completed his studies in Nuclear Medicine in 1995 in Iran and has now come back to refresh his knowledge and to get his license so that he can be a health care provider in Canada at the same level he was in his native country, to Dr. Samaa Matwani, an International Resident from Oman who came to McGill due to its world-renowned program in Obstetrics and Gynecology and plans to return home to practice.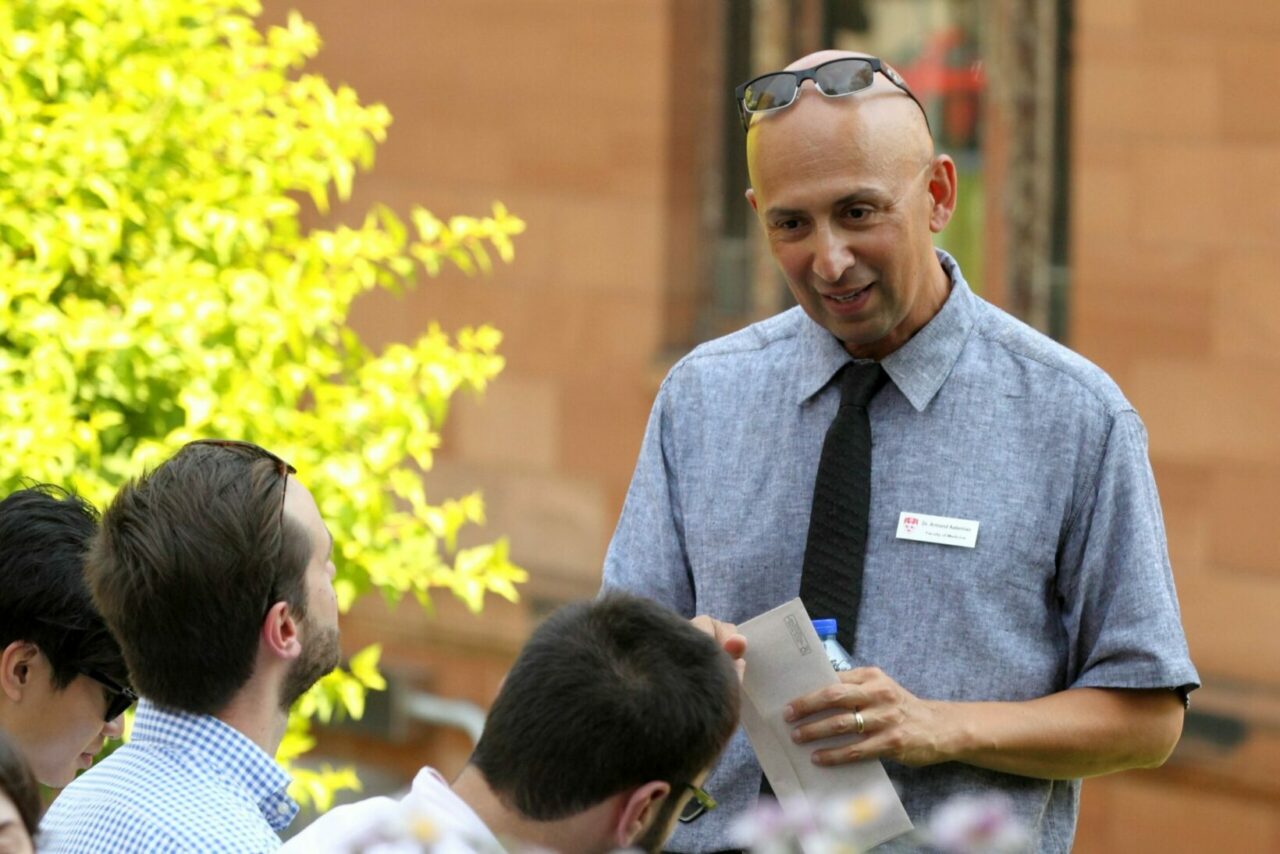 Dr. Armand Aalamian, Associate Dean for Postgraduate Medical Education and Professional Affairs at McGill's Faculty of Medicine, had his own messages for this new cohort of Residents.

"As I shared with them today, my expectations of them are that they approach their education as adult learners," he said. "I expect them to look at how they can be involved in their education, how they can be involved in the process of improving their learning environment and in improving their education, while simultaneously acquiring the competencies that they need over the next two to five years."

"I also believe it's vital that they recognize the importance of providing us with feedback in a consistent and constructive solution-based approach."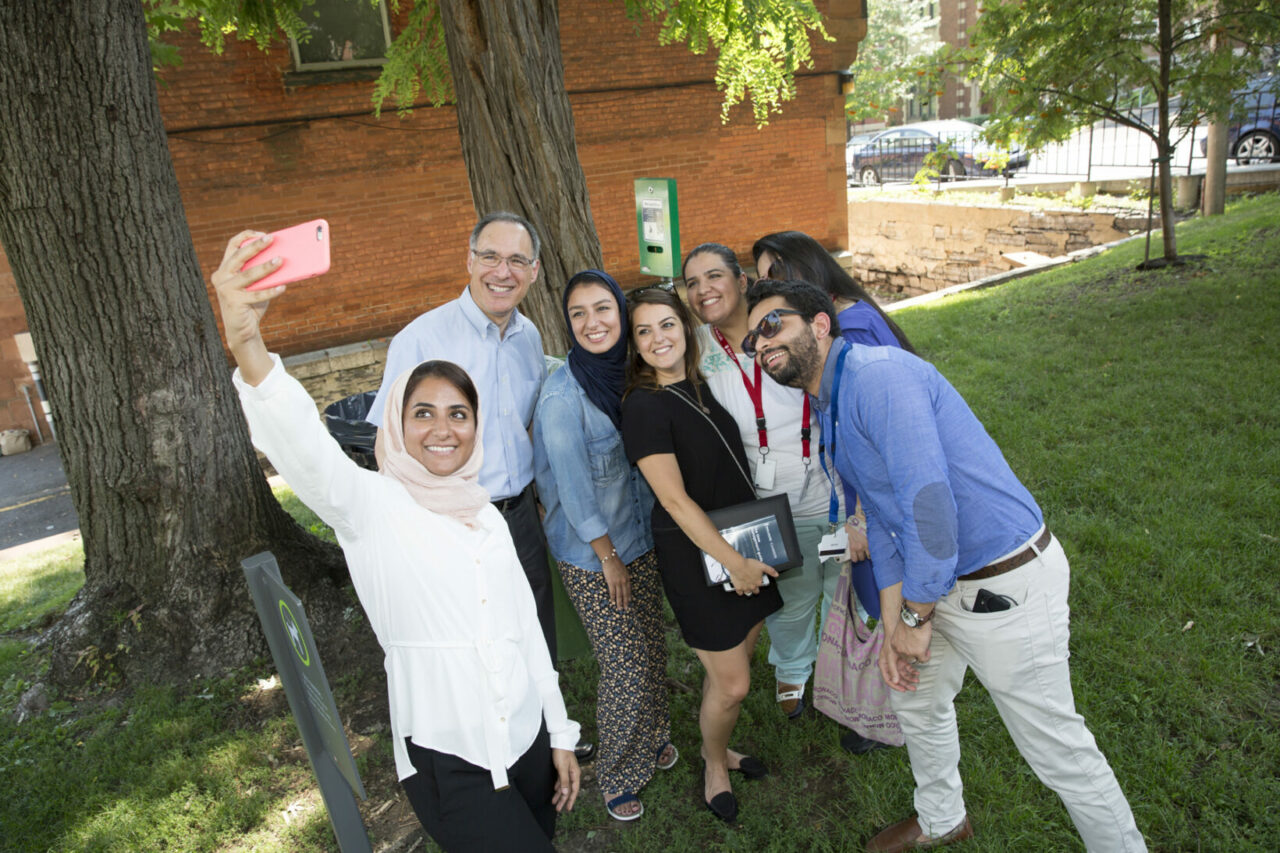 According to Dr. Lorne Schweitzer, one of eight Residents among the group who are graduates from Universite de Montreal, this message came through. "There is a real feeling that we are encouraged to improve the program," said Dr. Schweitzer.

A final message to be shared on this day, "is to survive," said Dr. Aalamian. "Residency is like a survival game and it is important that they learn all of the tricks of survival- and we will provide them with the tools that they need."