By Matthew Brett

The Health Sciences virtual convocation ceremonies took place Thursday, June 18, with a spirit of celebration, but also recognition that the pandemic and systemic inequities including racism are at the forefront of concern for many.

Higher education is a challenging journey for any student. It is an even more remarkable accomplishment for students who face systemic barriers throughout their academic and personal journeys.

Students with mental and physical disabilities, racialized and ethnic students, Indigenous and 2SLGBTQIA+* students, students who identify as female, and students from low-income backgrounds often face additional challenges.

"Many of you not only excelled and graduated – you did so despite systemic barriers that exist in society, which many of us face on a daily basis," says Dr. Saleem Razack, Director of the Office of Social Accountability and Community Engagement (SACE), Faculty of Medicine. "Your graduation is an act of defiance and joy in troubling times."

An inspiration to Indigenous youth
Dr. Kent Saylor, Director, Indigenous Health Professions Program, took the opportunity to not only congratulate Indigenous graduates, but note that they are inspiring Indigenous youth and graduates of the future.

"The Indigenous Health Professions Program would like to congratulate all the Indigenous graduates in the health professions programs at McGill," Dr. Saylor says. "Your success will go a long way to improving the health of Indigenous peoples in Canada. As an Indigenous health professional, each and every one of you is a pioneer in your field. Your success in the face of systemic barriers is a testament to your determination to succeed. You are truly an inspiration to the Indigenous youth across Canada and we wish you the best of luck as you begin your career.

Earlier this month on June 3, the First Peoples' House (FPH) hosted a Zoom celebration in honour of McGill's graduating Indigenous students.  McGill University is situated on the traditional territory of the Kanien'kehà:ka, a place which has long served as a site of meeting and exchange amongst nations.

Alex Allard-Gray, Mi'gmaq from Listuguj Mi'gmaq First Nation, Outreach Coordinator for the Indigenous Health Professions Program and a member of the McGill Medicine Bear Drum, preformed the Mi'gmaq Eagle Song as part of the celebration.

Kelly Hennegan: a leader today, a leader tomorrow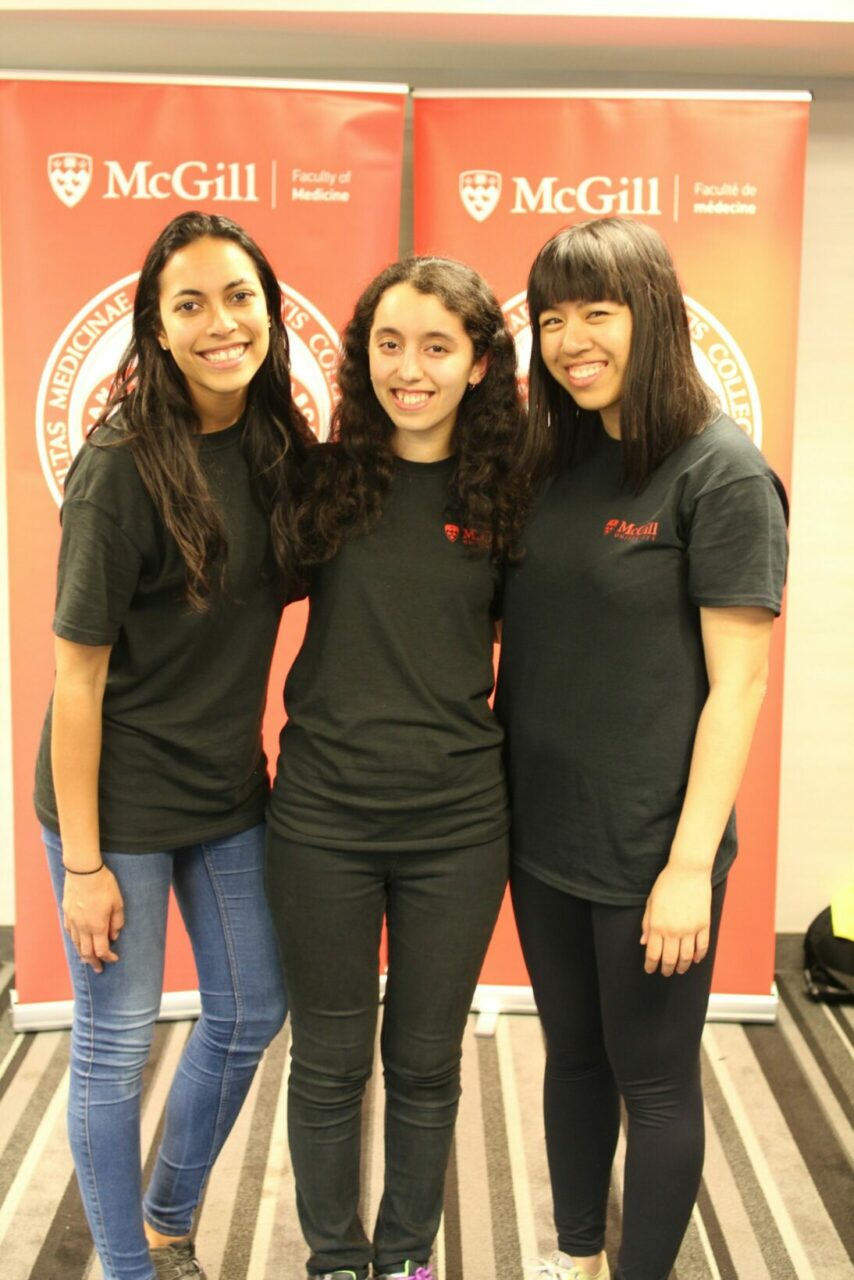 As of June 18, Kelly Hennegan is now Dr. Hennegan, beginning her residency in McGill Family Medicine on July 1.

Dr. Hennegan was named to the Dean's Honour List and is the recipient of the Alexander D. Stewart Prize, recognizing a medical student who, "presents in every aspect the highest qualifications to practise the profession."

Dr. Hennegan played a central role in the Explore! Careers in Health Program, a multi-day program that strives to promote diversity within the health sciences by connecting with high school students from historically underrepresented communities.

Assisting with the program in 2016, Dr. Hennegan went on to serve as Explore! co-president alongside colleague Amanda Try (MDCM '20) for two years, which included the first-ever edition to host students from rural areas (Explore 2017).

"My involvement in the Explore! Careers in Health Program is one of my favourite McGill experiences," said Dr. Hennegan. "We want these students to be able to see themselves in Faculty of Medicine programs and hopefully go on to become the healthcare practitioners of tomorrow. The vision is one of a more inclusive healthcare system for us all."

She shares a message with all graduates worth quoting in full:

"While this is certainly not the ending that we anticipated, it is nevertheless a historical graduation. This is a tremendous accomplishment and I applaud you all for your hard work and dedication throughout the years. Moreover, I commend the resilience that you have shown in the face of an extremely challenging time in our lives – one that is unprecedented both in regards to the COVID-19 pandemic and the ongoing fight against racism and racial injustice. I stand in solidarity with the Black community, of which I am a proud member, and thank those who have lent their voices and showed their support in various ways over the past few weeks. To have seen so many of you galvanized into action has been truly remarkable. I am very proud to be a part of the Class of 2020 and look forward to collectively creating a more inclusive, diverse, and equitable future for us all."

 Looking forward to concrete change through action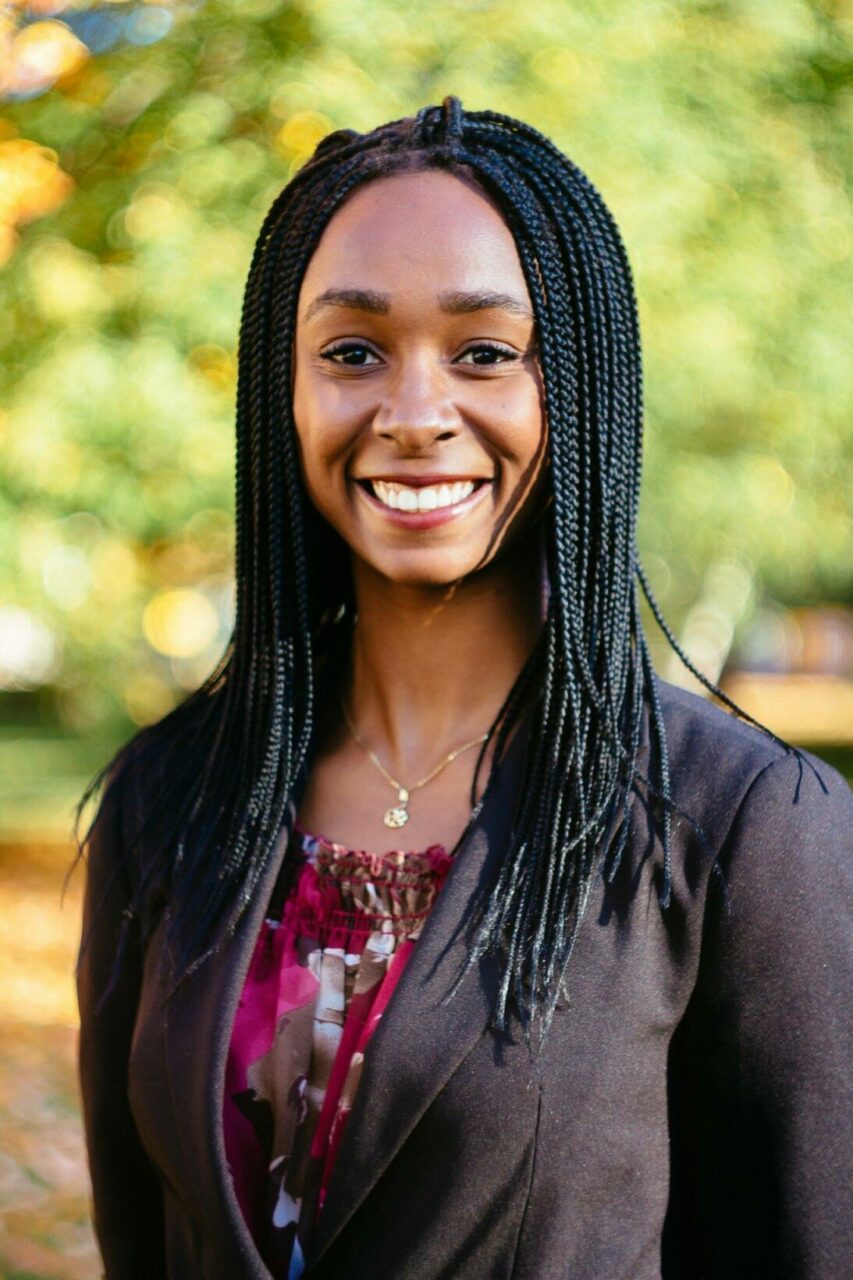 While the Faculty of Medicine is committing to concrete action on equity and against racism, it is equally important to embrace and celebrate the present moment for graduates.

"As you enter the next stage of your lives amidst the current health pandemic and the ongoing racial pandemic, remember that uncertainty and discomfort are often the catalysts for change," says Victoire Kpadé, MDCM Class of 2022 candidate and Québec Regional Director of the Black Medical Students' Association of Canada. "By graduating today, you have shown that you don't have to look, speak, or act a certain way to succeed and be a leader in tomorrow's society."

Kpadé also encouraged graduates to build off this momentum for change and to take action.

"Choosing to stay silent in the face of racial discrimination that is prevalent in our communities is a luxury that many of us cannot afford," Kpadé says. "I urge each and every one of you to continue to educate yourselves and use your voices to amplify those of the least heard, denounce inequities, and strengthening one another as we build a more just society," says Kpadé.

Dr. Razack likewise encouraged graduates to seize the moment along with individual and shared futures.

"Graduation is a significant moment in anyone's life," says Dr. Razack. "You think of yourself as standing on the shoulders of many, including your foremothers and forefathers. To graduate at this moment in history is significant. To each graduate who has overcome systemic barriers to enjoy convocation, you pave the way for the next generation and advance society as a whole. My heartfelt congratulations to each of you. This is your day! Seize it."

*The acronym 2SLGBTQIA+ refers to Lesbian, Gay, Bisexual, Trans, Queer, Two-Spirit, Intersex, and Asexual peoples, as well as those who identify as pansexual, questioning, non-binary, and other gender and sexual minorities.
June 22 2020