The McGill Nursing Collaborative for Education and Innovation in Patient and Family Centred Care
at the Ingram School of Nursing is pleased to present visiting scholar Dr. Sabina De Geest, University of Basel, Switzerland
Adherence in transplantation:
The missing link in improving long-term outcomes 
Tuesday, April 23rd from 4:00 – 5:00
Wilson Hall, 3506 University Street, in the Wendy Patrick Room on the first floor.
Refreshments will be served at the session.
Sabina De Geest, Ph.D., R.N., FAAN, FRCN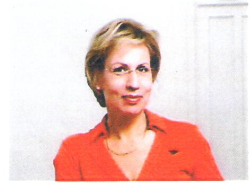 Sabina De Geest is a Professor of Nursing and Director of the Institute of Nursing Science and Chair of the Department of Public Health of the Faculty of Medicine at the University of Basel, Switzerland. She is also a part time Professor of Nursing at the Center for Health Services and Nursing Research at the KU Leuven (Belgium) and adjunct Professor at the Johns Hopkins University (USA). She received her Master's Degree and PhD in Medical Social Sciences at the KU Leuven (Belgium).

Sabina De Geest leads the Leuven Basel Adherence Research Group, an international, interdisciplinary research group focusing on behavioural and psychosocial issues, with the ultimate goal of improving clinical outcomes in chronically ill patient populations (e.g., solid organ and stem cell transplantation). Projects currently conducted in Europe Australia and North and SouthAmerica focus on the prevalence, determinants and consequences (both clinical and economic) of non-adherence to medication regimens, and on testing the efficacy of adherence enhancing interventions. Over time, the research group has expanded focus to include assessment of the predictive value of pre-transplant psychosocial and behavioural factors regarding post-transplant outcomes, and the development and testing of instruments to assess patient reported outcomes.

No pre-registration is required. Contact Mary Louise Lambert at collaborative.nursing@mcgill.ca with questions.

April 18, 2013